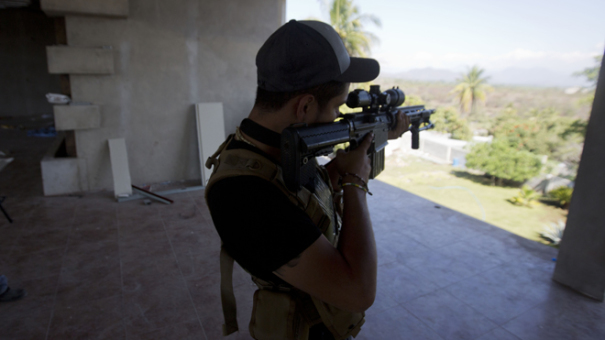 This is exactly what I have been talking about. You can call it 'luck of the Fed' draw, but over the last 10 days we were working within the confines of a PPT oversold signal. I also generated auction data inside the Weekly Strategy Session which also made the case for higher price during the cycle.
But whenever operating outside the cycles, the market is much more erratic. It makes the case for day trading the index but puts some tension in place for multi month swing trading.  Moreover, the primary case it's making is to drop the hammer when computer brains smarter then me say so, and spend the rest of the time sitting in the shade of a banana tree.  I have no desire to buy any stocks today.
The Russell looks the weakest today but on a relative basis the Nasdaq is leading lower on the week. What's sketchy about the Nasdaq is we're now down inside the slip zone from the Fed move meaning, we could slip slide right down it.
Meanwhile in stock land, my new positions are holding up well, so far, but damn, I picked this morning to meet with my tax man and wham, right back in the shit.
Nothing to it but to do it.
Side note – Exodus flagged Overbought on Twitter yesterday with a high degree of accuracy over a 2 day time frame.  For the for the short term trader, does it get any better than this!?  If you were in some weekly call options you were boss hog yesterday, but if you're still long those bastard instruments right now you're the castrated male bovine strapped to a wagon.