When you put all of your actions into the proverbial hat and take the net, are you a giver or a taker? People often ask vocal traders who are successful, "Why do you do it? Why do you come to the internets and toil on-and-on with the plebeian class?" You hear mixed answers, but there is one main reason—we are selfish.
We are selfish in protecting our peace of mind. I can have a shit day, week, month, but if you can avoid one pitfall through a discussion with me then I feel satisfied—satisfied that this simple endeavor, trading, was not able to trap you with one of its simple snares. It also encourages the gods to favour us.
The harder I work, the luckier I get. And you must be assured an element of luck went into the top pick from my first ever Weekly Strategy Session. Look at this excerpt: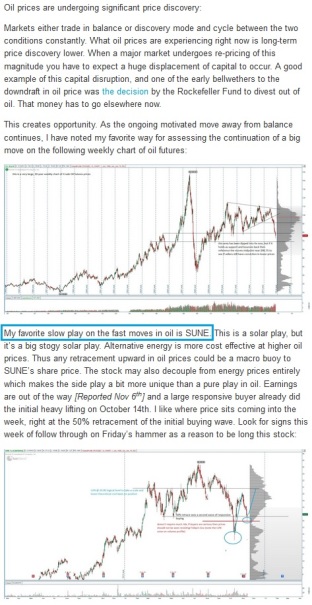 Here's a closer look at the chart posted. Note how price has stalled today right near this logical scale out level:

But as I said before, we can plan until our faces turn blue, execution is what makes money. A few us of #nailedit inside 12631. You can too. It wasn't some crystal ball trick, it was knowing where risk was, seeing price action with a supportive volume profile, and putting on a proper position size into the market. Plan, execute, repeat.
I am working a low risk entry on another WSS pick as we speak. But I am very busy and must return to my work. Keep sleeping on your boy because I walk barefoot alongside the plebs.  These are my people.