NASDAQ futures are coming into the last full week of April pro gap up after an overnight session featuring elevated range and volume.  When Globex trade opened Sunday evening, futures were 30 points higher and the rally continued overnight, pushed price nearly 60 points above last week's closing price. This sort of gap throws the market out of balance and could lead to institutional activity at the opening bell.
The economic calendar is light this week.  Today we have only the 3- and 6-month T-bill auctions at 11:30am.
Last week U.S. markets worked higher, lead by the small cap Russell Industrial Average.  There were bouts of selling throughout the week, but the sellers never managed to gain much traction, and most mornings featured a gap up.   The last week performance of each major index can be seen below:

Last Friday the NASDAQ printed a normal variation down.  Price opened more-or-less flat, and after some early chop a brief range extension down was achieved by the sellers before two-way trade ensued.
Heading into today my primary expectation is for a two-way auction at the open, pushing up-and-down to establish an early range, then either the buyers or sellers will make an attempted move out of it.  The move away from early balance will likely be significant and could drive direction all day.
If move is higher we only have one reference point—a Fibonacci level at 5517.75.  Primary hypo is sellers hold this level and two way trade ensues.
Hypo 2 buyers push up through 5517.75 and continue exploring higher prices, trend day, open air, all-time highs.
Hypo 3 sellers break early balance and begin working into the overnight inventory, pushing a half gap down to about 5484.50 before two way trade ensues.
Hypo 4 full-on liquidation off the open, selling down through overnight low 5470 and a test of 5462.50 before two way trade ensues, or even a full gap fill down to 5441.50.
Levels: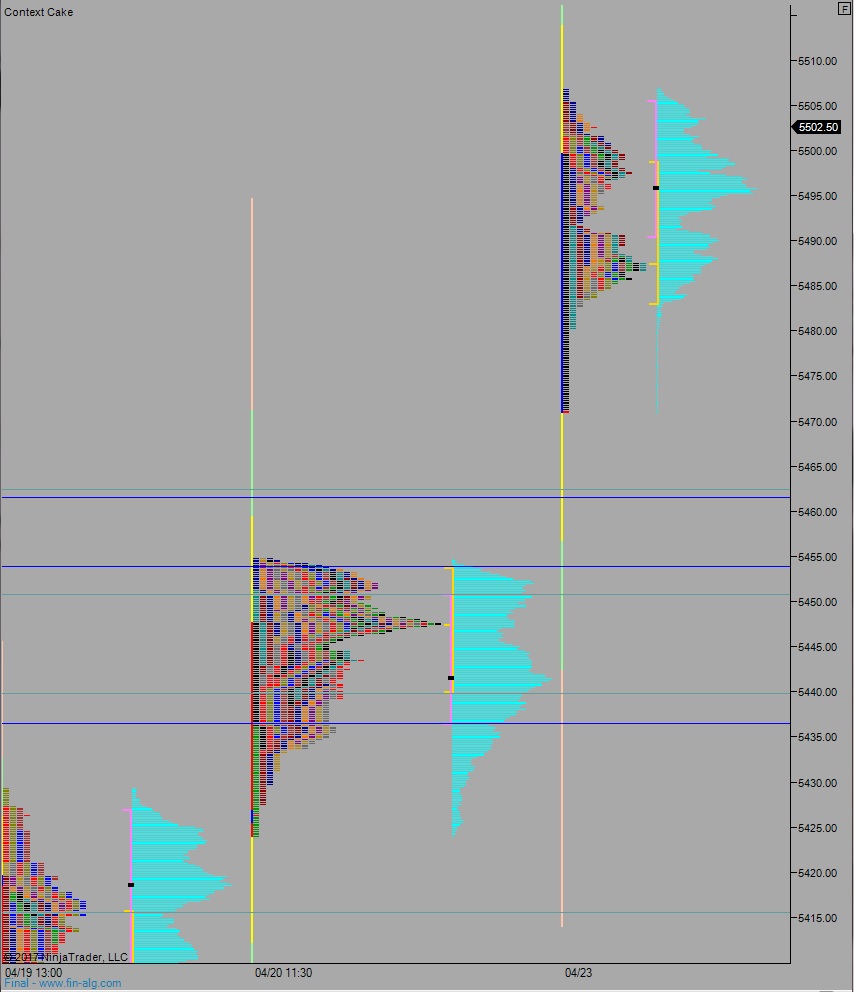 Volume profiles, gaps, and measured moves: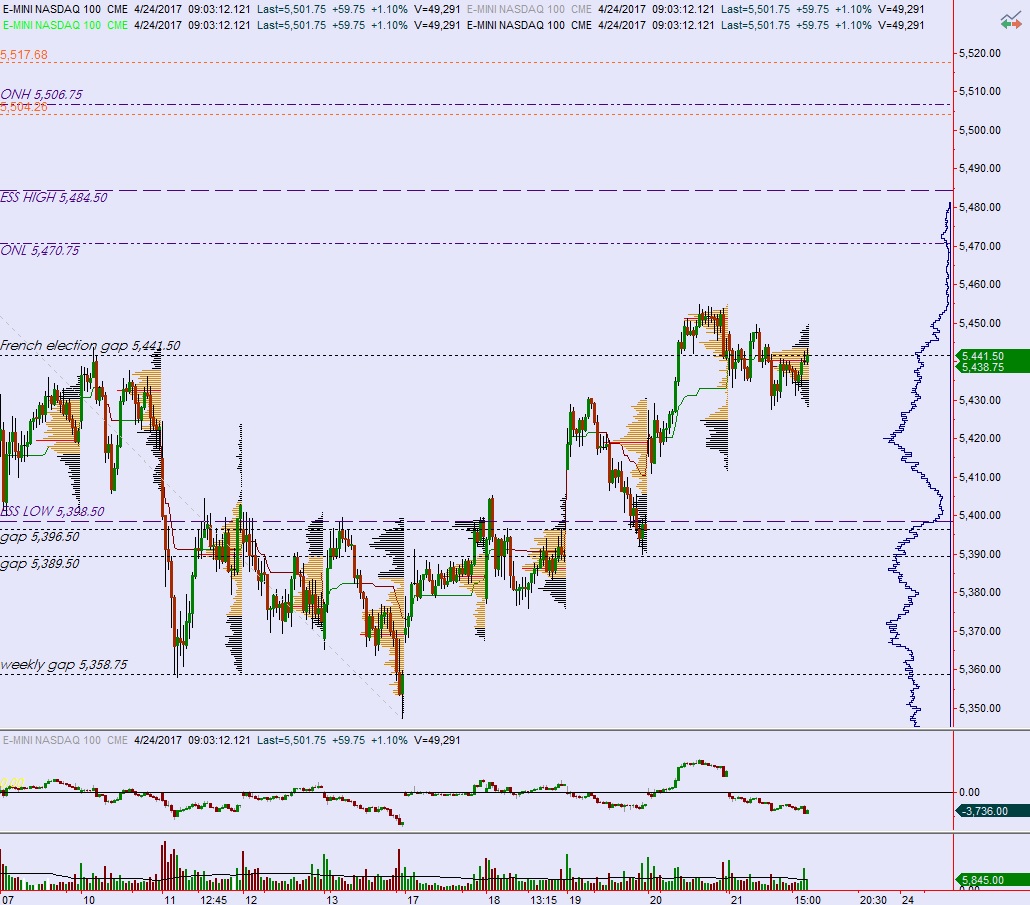 Comments »