Yes, the GARP Portfolio inside Exodus was adjusted in Summer '16, June to be specific, for a Donald Trump victory.  That means the 15 stocks inside the portfolio, selected for their reasonable pricing and potential for growth, were geared toward 'Making America Great Again' mainly by concentrating into domestic basic materials plays.
Politics aside, the stated purpose of iBankCoin is to create a place where the aggressive pursuit of happiness via egregious stock market winship is nourished.  Often times the biggest wins in business and investing come from a shift in power, changing laws, etc.
There is something to be said about shelving your emotions and objectively assessing the facts to position yourself to capitalize off change.  It is a mentality stoic practitioners exercise daily in hopes it will serve us well when it matters most.  Life is essentially a series of changes.  Nature itself is transient in nearly every aspect.  To resist is futile at best, fatal even.
GARP is up over 20% since the June adjustment, besting the S&P 500 more than three times over: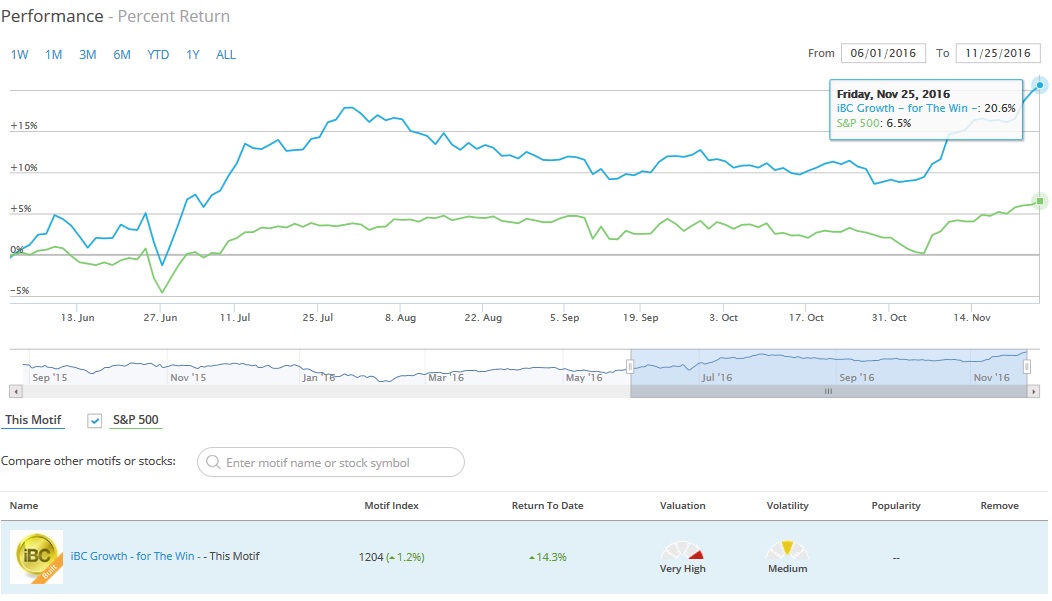 Soon an adjustment will be made to make the best of 2017.  So far, it's shaping up to be a doozy.  We have the high probability of rate hikes paired with expensive housing, a new president, markets at all-time highs, bastard pipeline builders stretching their leaky pipe into the Missouri river, and Russians—so many Russians—prominently asserting their dominance on the world.
Are you ready for 2017?
You want to know where I see change coming?  Food prices.  Inflation is coming in a big way, in my opinion, and I intend to position myself to benefit from it.  Developing…
Comments »