The rumble of war drums is starting to resonate from the Far East.  They do not like the rhetoric coming out of the Republicans and are fortifying several key islands in the South China Sea with missiles and troops:
Beijing has always paired its military maneuvers in the sea with rhetorical bombast printed in state-run media, which offers a window into the Communist Party's thinking.

But in the wake of the Hague tribunal's verdict, the government's mouthpiece media have spoken more forcefully about the prospects for war.

One op-ed from a state-run outlet asks, "Is there any chance of war in the South China Sea?" The same piece suggests that, if the United States did battle China over the sea, America may be vanquished: "The 21st century has witnessed a series of failures of U.S. military actions."

Another column compares the tribunal's South China Sea ruling to the U.S.-orchestrated campaign to convince the world that Iraq possessed "weapons of mass destruction" — thus making the case for invasion.

According to the op-ed, this is the "same trick" played by the U.S., which "believes in nothing but 'might makes right.'" (For good measure, the state-run paper adds that former President George W. Bush should be charged as a war criminal.)
China has a long history of struggling in battle.  Although they have 'the world's largest military' they do not have the strongest.  According to Credit Suisse, that title belongs to the U.S.A.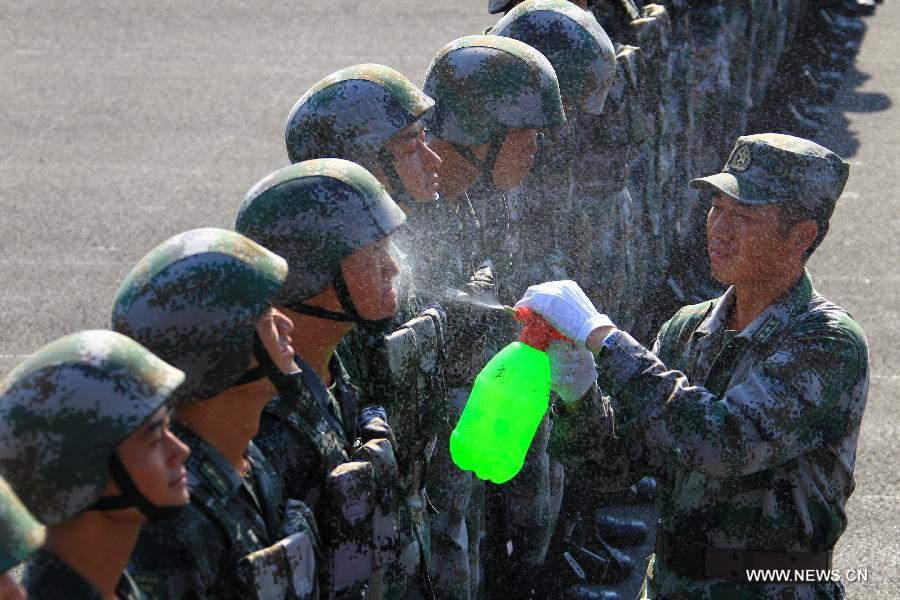 Comments »