Disgusting photos are emerging just six days ahead of the 2016 Summer Olympics.  The footage comes from Guanabara Bay, a body of water adjacent to downtown Rio and home to several aquatic events.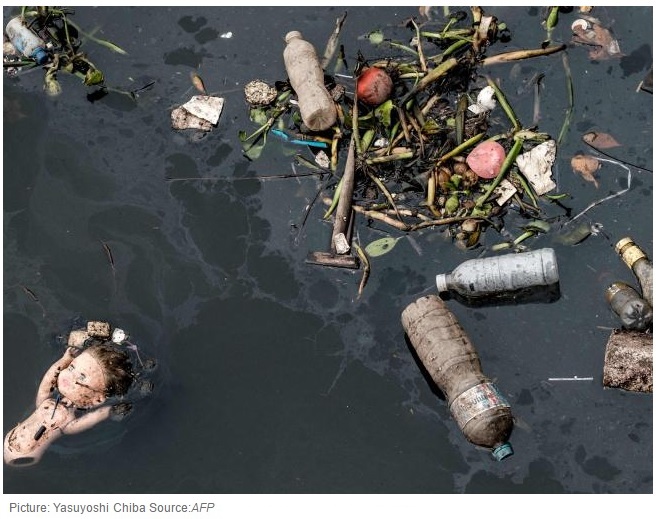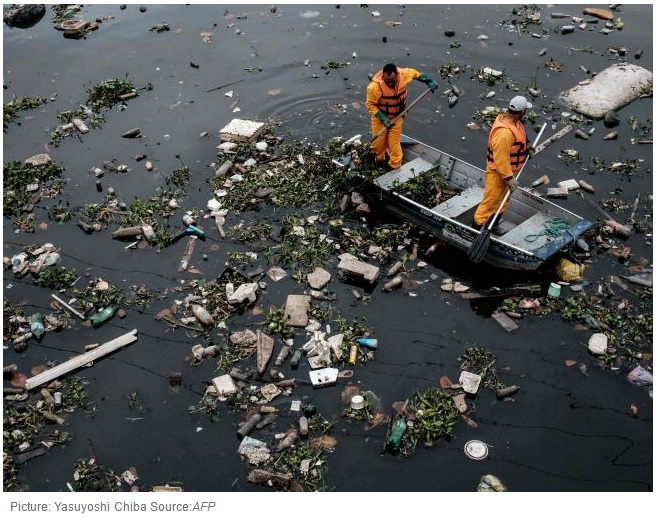 Garbage aside, what is most concerning is 9 million human's worth of human sewage that pours into the bay.  It is estimated half the waste water is untreated.  If you are unfamiliar with poop in water (perhaps you never lived in Detroit) then you may not be aware of the natural chemistry that breeds SUPER BACTERIA.
In their winning bid to host the Olympics, Rio de Janeiro officials had promised to reduce pollution by 80 per cent.

However, earlier this month alarm bells rang after scientists found a group of drug-resistant bacteria in Rio's waters.

Called Carbapenem-resistant Enterobacteriaceae, the bacteria can cause meningitis, pulmonary gastrointestinal urinary tract and bloodstream infections.

Raw sewage which is dumped into the ocean has been cited as the likely cause of the bacteria which has been detected in the city's beaches.

Such super bacteria is a particular risk for those with compromised immune systems.
Yummy.
The advice given to athletes is to 'keep your mouths closed' when in the contaminated water.  That may seem impossible for certain events, such as marathon swimming or row boating.  Fortunately those events are being held down at the mouth of the bay, where ocean currents [hopefully] keep things cleaner.  As for the sailors, they will be elbow deep in excrement with their little dingy boats.  I made this handy-dandy map which shows the location of each water game: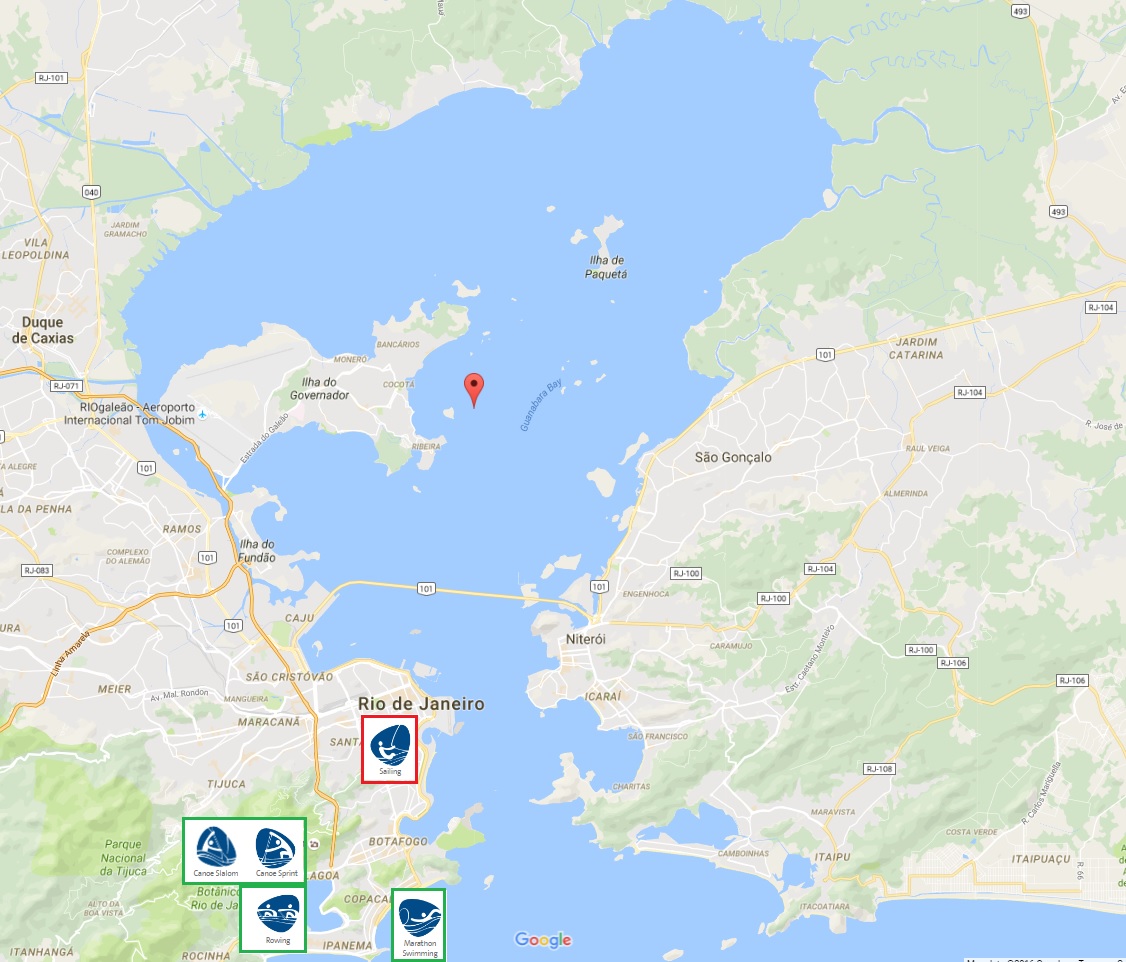 The Rio games already carried enough health risk to keep several athletes away.  The following athletes opted out of competing: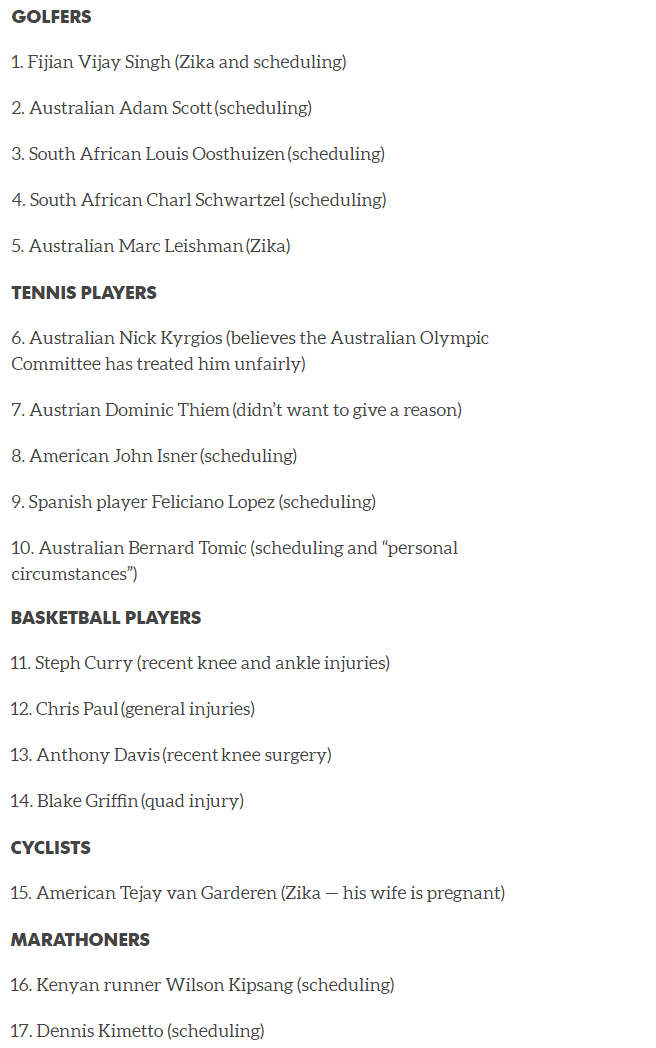 Some argue, especially in the case of golfers, that the reason they will not compete is because no prize money is at stake.  Golfers and bankers–scum of the same ilk, they say.
Zika and babies born with irregular brains aside, the Olympics are taking place in a country reeling from lack of social programs like schools and hospitals.  Locals are frustrated by the amount of resources being used to entertain World Cup and Olympic fans.  One week ago 10 people were arrested for plotting terrorist attacks during the Olympics.
We are less than one week away from the official start of the summer Olympics.  The world will be watching, and unfortunately, some of the world's best athletes will be swimming in shit.
Comments »