Fourth quarter earnings for Tesla revealed several positive updates from the world's most provocative technology company, yet shares are lower following the announcement.
What gives?
First, have a look at their financial performance:
Sales $2.28B vs $2.18B Estimate

Earnings per share $(0.78), Adjusted EPS $(0.69) vs $(0.43) Estimate
Solid top-line beat and a miss on earnings.  The company is ramping up production and is burning through money fast.  Investors understand that Elon Musk (all Praise and Glory to The Leader) is the absolute best steward of their capital, and that He, and only He, can save us from humanity's belligerent destruction of planet earth.  Therefore a miss on earnings is not material and totally okay.
During the press conference, Elon (Praise and Glory) said the Model 3 program is still on track.  THIS IS REALLY IMPORTANT.  The stakes are high on the Model 3, which is expected to reach mass market unlike the company's Model X, S, and Roadster.
Little known Easter egg: once Model Y comes out, the company's line of products will read, "S3XY".  Like I said, provocative.
Musk (Praise) also aggressively countered the issue of the union rat planted in his Fremont, California plant by the UAW.  He needs to keep those blood suckers out of his company, and it looks like he intends to do so by awarding his employees stock compensation.  Jalopnik has more details on this matter.
2016 deliveries fell about 4000 units below expectations.  If you're a jaded Business Insider writer, this was a significant miss and grounds for demolition of $TSLA shares, likely because BI writers don't actually own Tesla shares.  Tesla produced 83,922 cars during 2016.  Not a small feat.  We are talking about infiltrating the most diabolical industry in the world, after all.
For the first half of 2017, Tesla is forecasting the delivery of 47-50k cars.  Wow.
Now this is why Tesla shares are lower after earnings: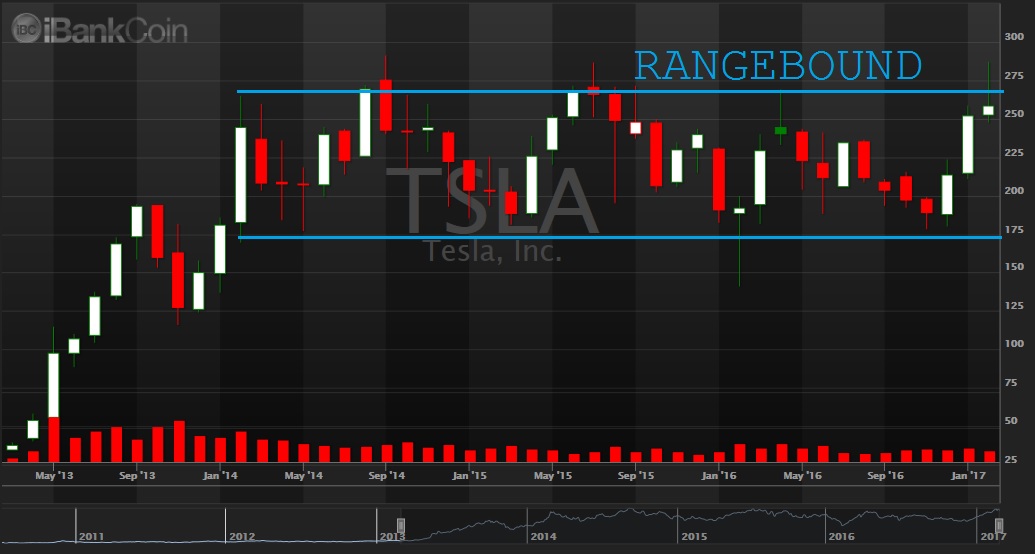 Look folks, this isn't rocket science.  Despite Our Leader (Glory to The Leader) understanding rocket science, his stock will behave in a fairly predicable manner until the end of 2017 when we have more visibility on the Model 3—until then the stock is range bound.
What most of you fail to understand is that stocks spend the majority of their time, around 70%, IN BALANCE, aka range.  Discovery only takes place AFTER a major shift occurs in information, requiring the market to discover new value.
I know this is all very boring for most of you, because it doesn't trigger an emotion like your politics or your American football or fast moving stocks, but it is what it is.  If you want thrills, try crack cocaine on a roller coaster.
The fact that $TSLA has not come crashing down through range is a positive development.  True believers in Elon (all Praise and Glory to The Leader) should welcome more range trade, which allows us to continue accumulating shares.
In summary, the scientists and engineers at Tesla are doing everything proper to keep investors happy.  Q4 was solid, and those demonic UAW vermin are being sprayed with poison.
The lofty valuation for $TSLA shares remains.  This is, unequivocally…
BULLISH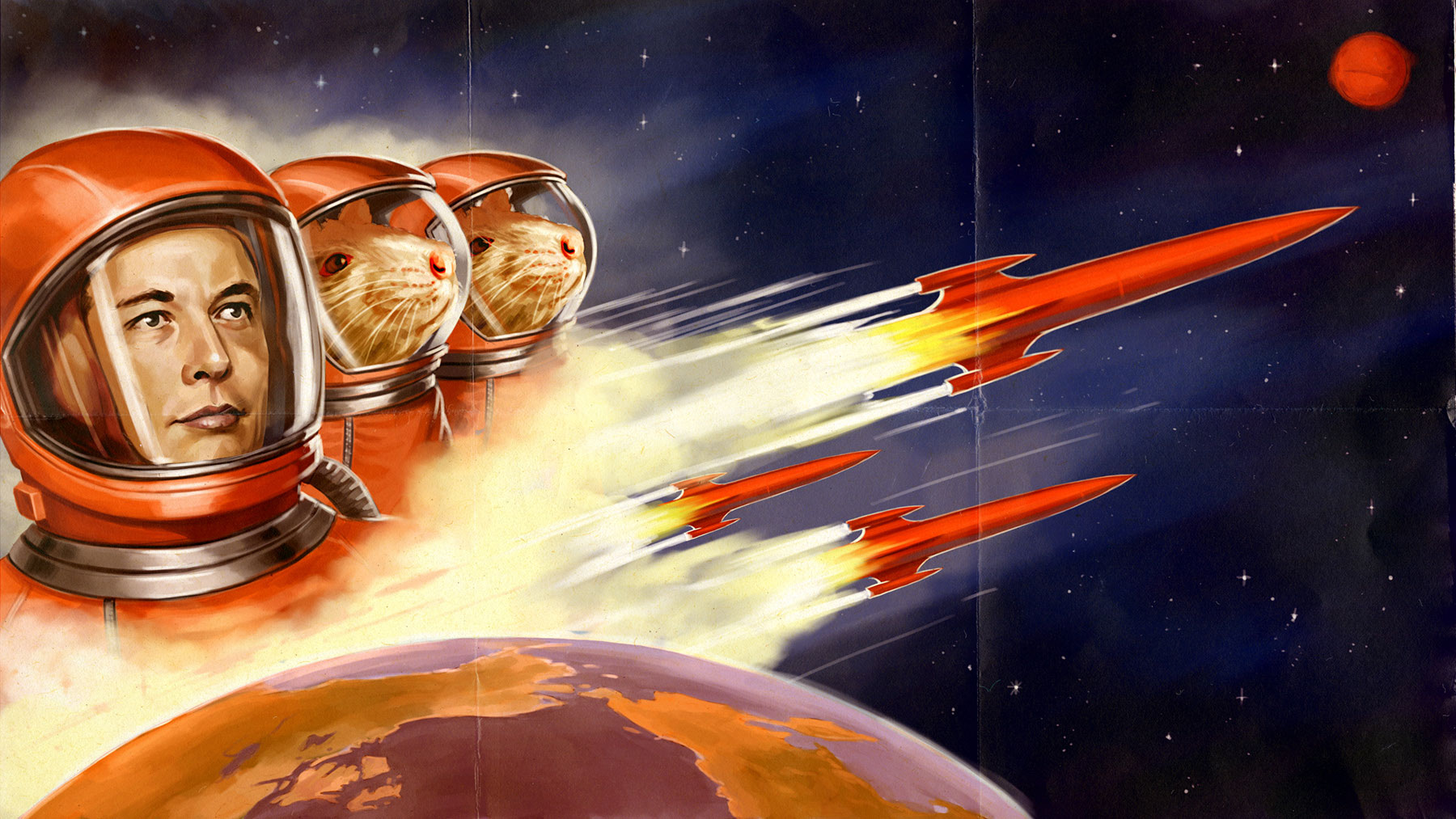 Comments »