I dumped the SDS hedge I put on Tuesday. It was some nice insurance and now I want to let my longs stretch their legs.
I want RGLD a tad cheaper, around $75 bucks, to get some more. Gold topping articles coming out again, I LOL.
WFM I wanted more of around $64 bucks, but the prospects are growing dim, and the stock is beginning to bore me. I may cut it.
I want some BWLD and I'm considering collecting the coupon on PAYX.
May a turkey adorn the tables of you and your family.
UPDATE: Bought PII. Looks nice: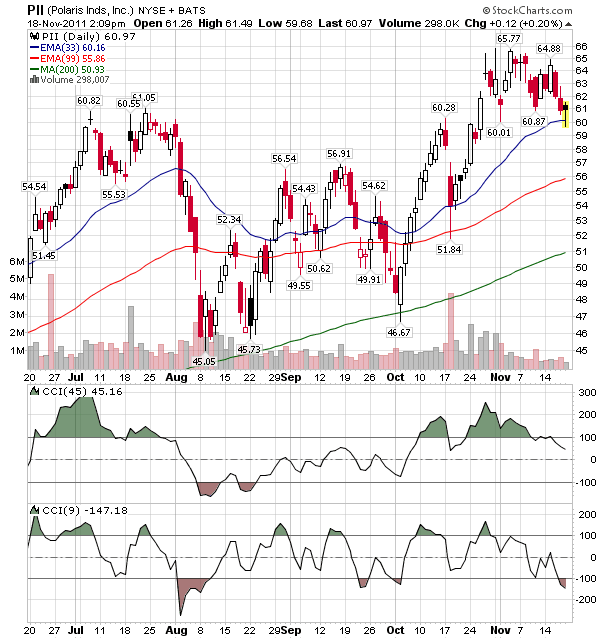 Comments »