Well lads our life is once again in the hands of the CPI data, due out Tuesday morning. I will not be around next weekend to update the model. Instead I will be living in a van, likely by a river, high atop the Canadian rockies.
With any luck the alien invasion will begin whilst I'm away from Detroit, and I can spend the rest of my life wandering around in the mountains, listening to wind and hiding from the extra terrestrial attack. We don't know.
All I do know is there is an American super football match on tonight and if that cannot boost the morale of the S&P 500, at least for a few hours, then I dunno what will.
Historically I've made some of my biggest winning plays when I'm in the mountains. I am putting all the ingredients in place to set my mind up for discovery of fresh ideas.
Because lately lads my best ideas are good for six hundred dollars at most.
I need to dream a gain.
And I shall.
Okay for now.
Raul Santos, February 12th 2023
And now the 420th strategy session.
---
Stocklabs Strategy Session: 02/13/23 – 02/17/23
I. Executive Summary
Raul's bias score 2.90, neutral. Bit of strength Monday, then watch for CPI data Tuesday morning to drive price action on the week.
*extreme Rose Colored Sunglasses [e(RCS)] triggered, see Section V.
II. RECAP OF THE ACTION
Choppy early on. Spike higher Tuesday. Spike erased Wednesday morning. Selling Pressure Thursday. Choppy Friday.
The last week performance of each major index is shown below:
Rotational Report:
Rotations not quite as strong as two weeks back, but rallying in the key sectors is a positive.
slightly bullish
For the week, the performance of each sector can be seen below: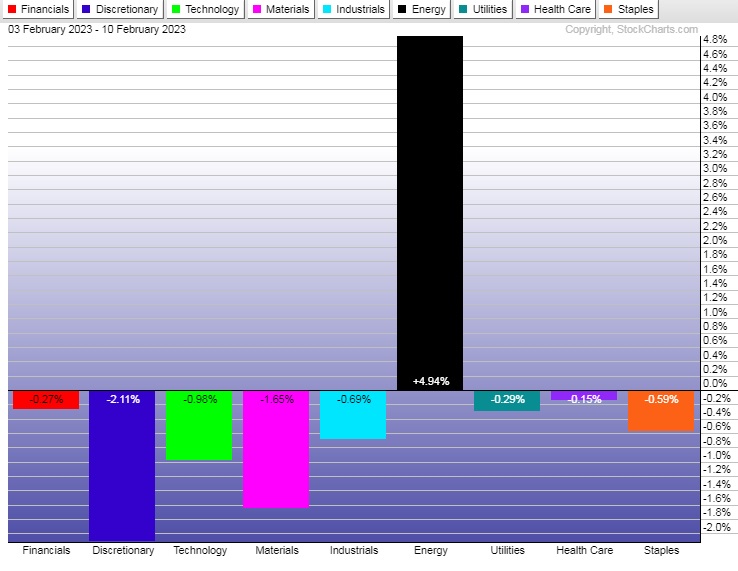 Concentrated Money Flows:
After a five week string of bullish rotations we saw them turn negative. Energy continues to trade independently.
neutral
Here are this week's results:

III. Stocklabs ACADEMY
Back to neutral
Sellers hit the tape last week and some of the gains I was pressing were lost. Now we are back to neutral, no bias. We know CPI will induce a strong reaction, and it is the only notable event scheduled for next week.
Note: The next two sections are auction theory.
What is The Market Trying To Do?
Week ended searching for buyers.
IV. THE WEEK AHEAD
What is The Market Likely To Do from Here?
Weekly forecast:
Bit of strength Monday, then watch for CPI data Tuesday morning to drive price action on the week.
Bias Book:
Here are the bias trades and price levels for this week:

Here are last week's bias trade results:

Bias Book Performance [11/17/2014-Present]: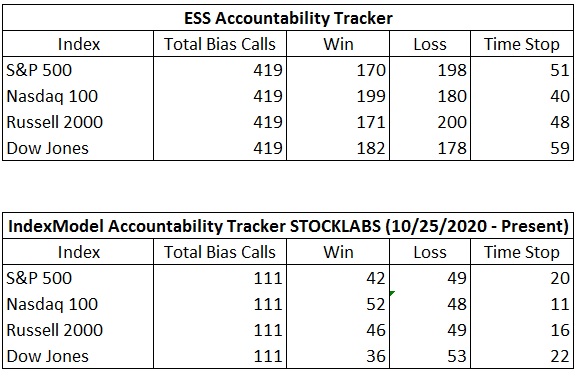 Watch Transports
Readers are encouraged to apply these techniques to all markets. Markets fluctuate between two states—balance and discovery. Discovery is an explosive directional move and can last for months. In theory, the longer the compression leading up to a break in balance, the more order flow energy to push the discovery phase.
Market are most often in balance.
Every week this newsletter uses auction theory to monitor three instruments, the Nasdaq Transportation Index, PHLX Semiconductor Index and ethereum
Transports appear to be in discovery up. They are coming into the week right at old resistance. Primary expectation is for this area to be converted into support.
We don't know.
See below: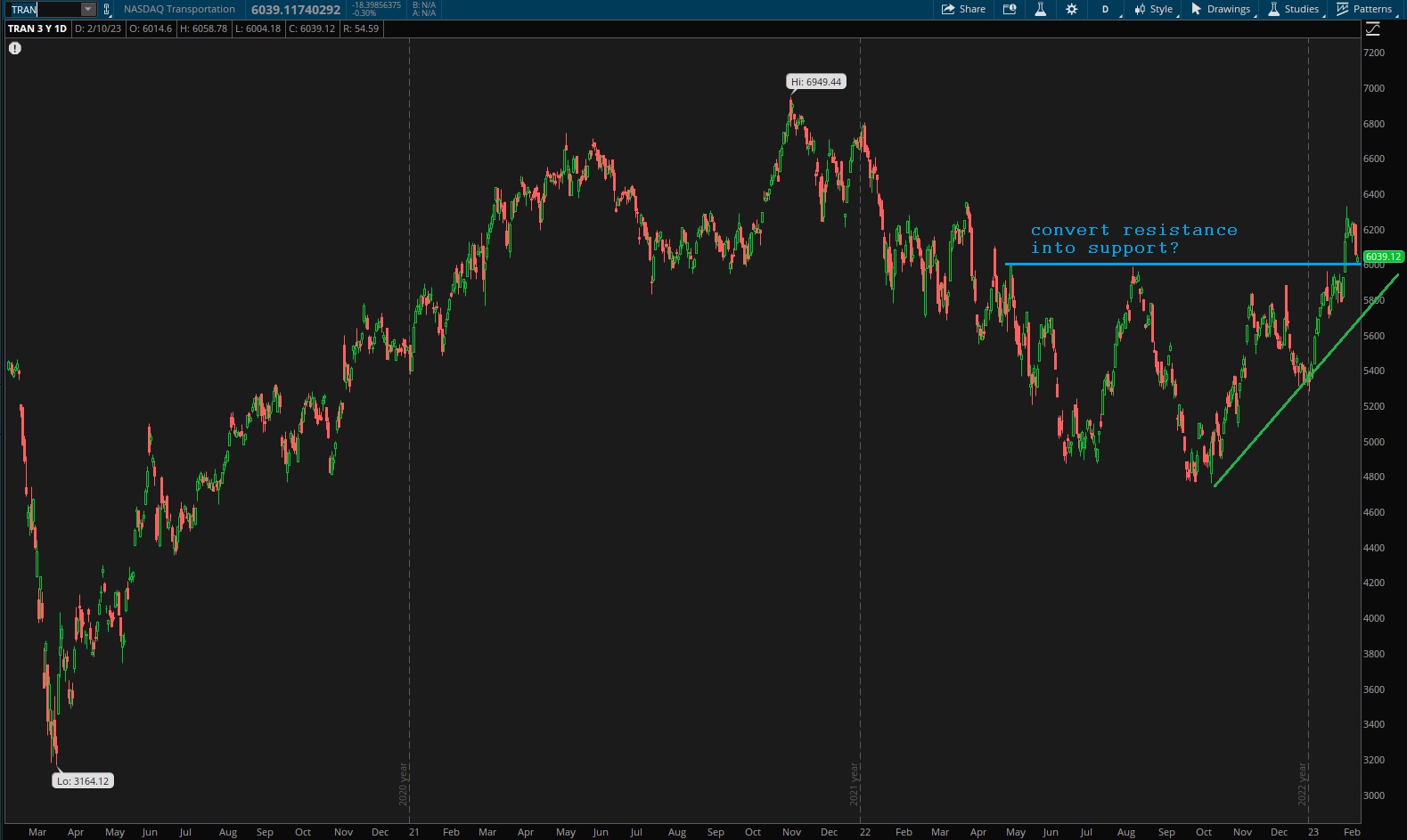 Semiconductors has a pretty solid range forming up.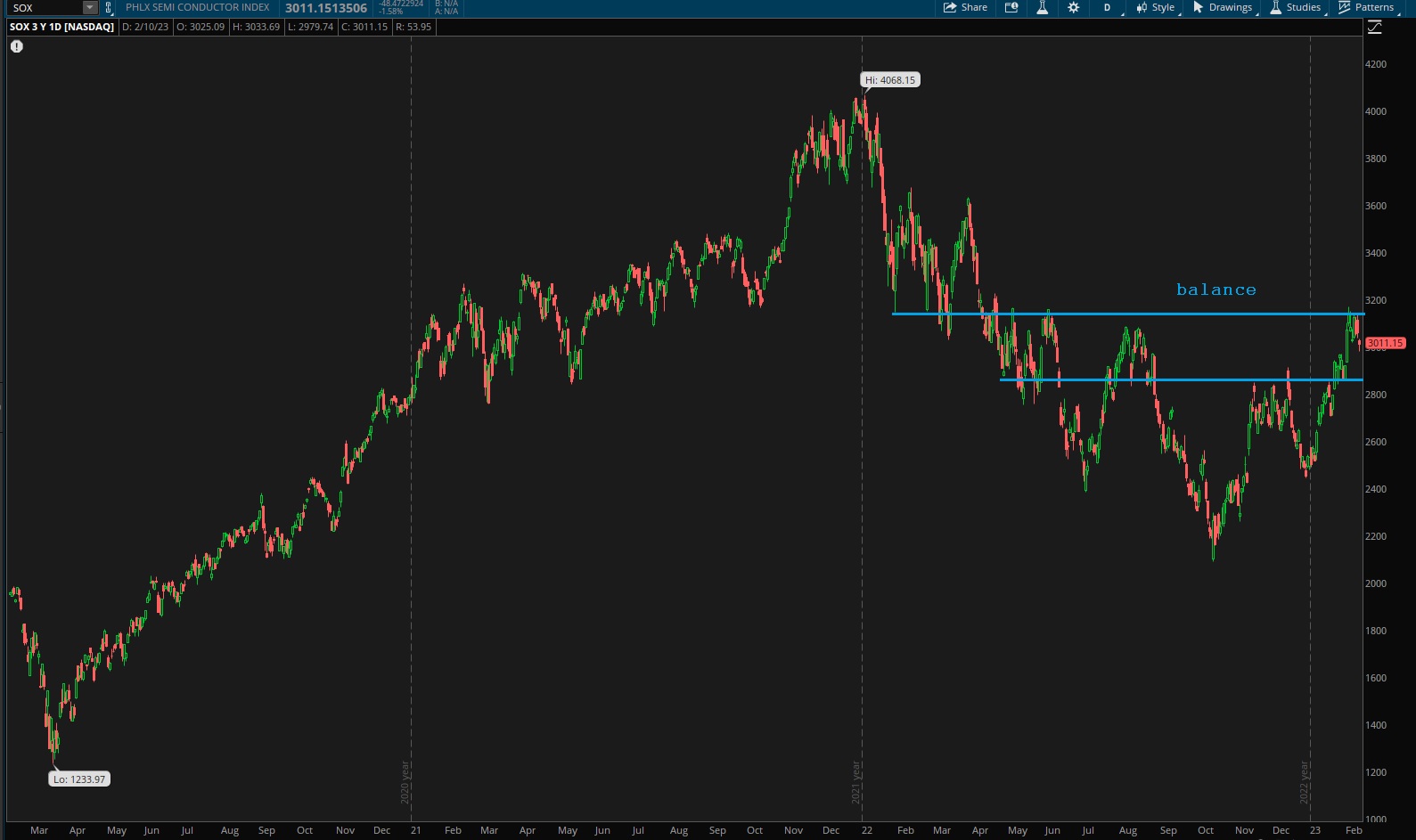 Ether has the weak lows. This could be one last dip before a strong rally, or it could be the start of a march to new lows. We don't know.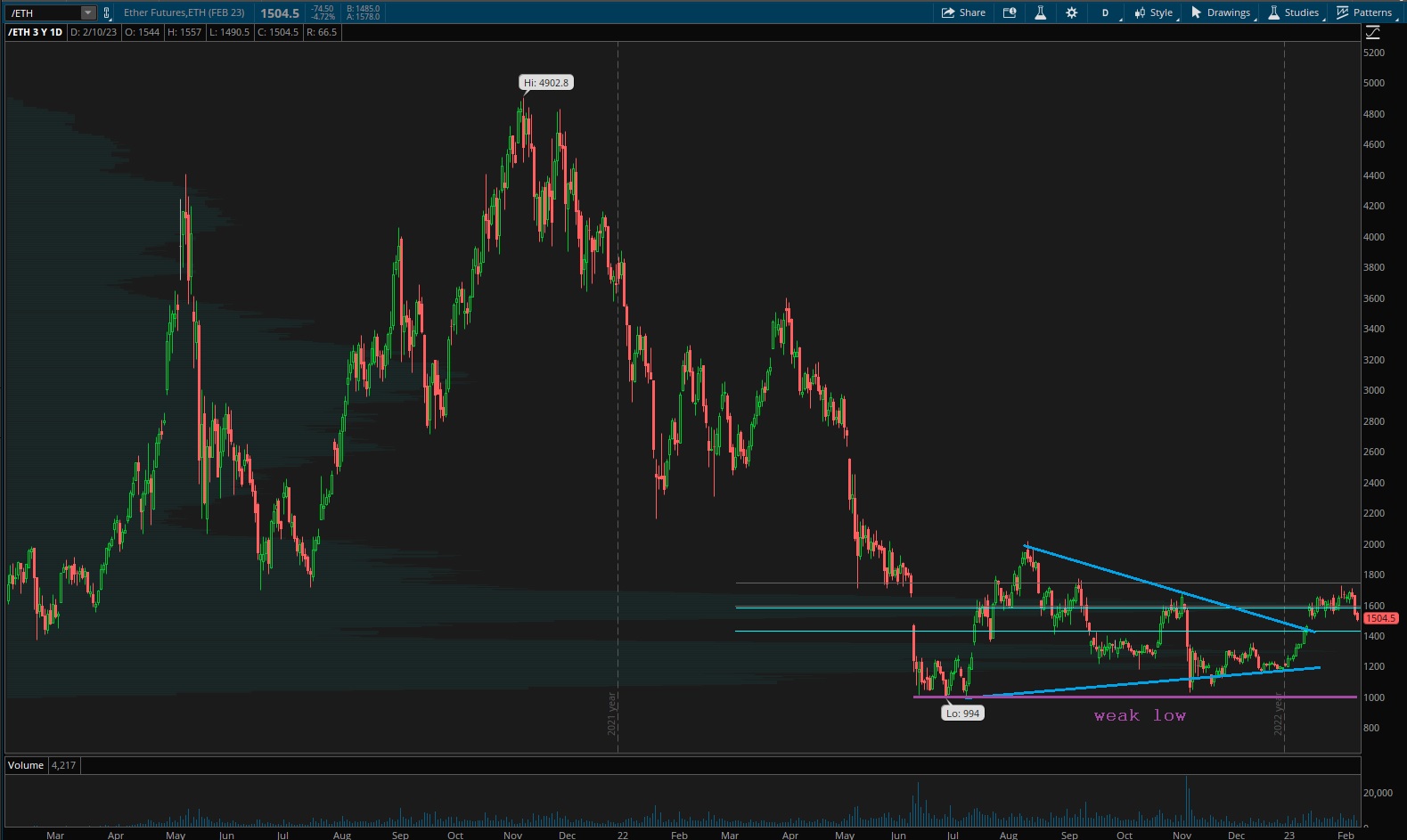 V. INDEX MODEL
Bias model is neutral after two consecutive extreme Rose Colored Sunglasses.
Here is the current spread: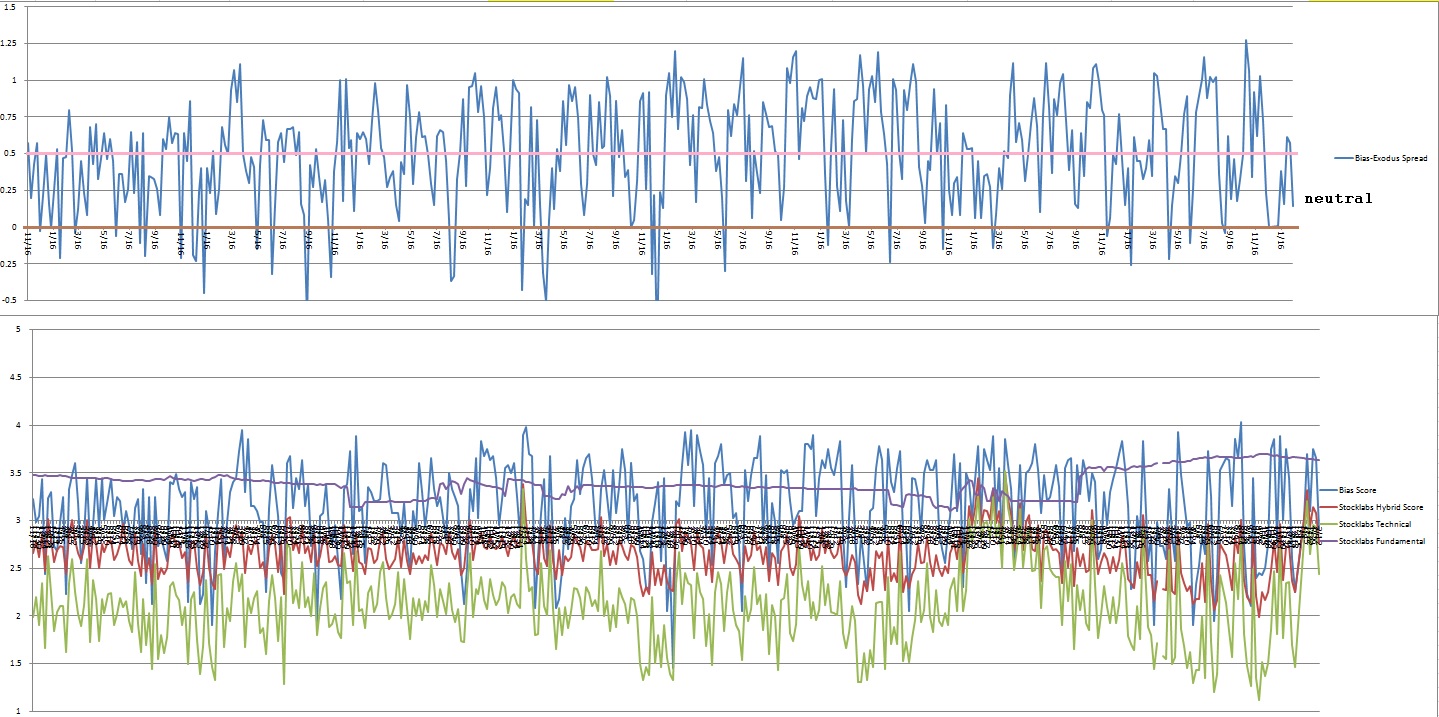 VI. QUOTE OF THE WEEK:
"What we can control is our performance and execution, and that's what we're going to focus on." – Bill Belichick
Trade simple, focus
If you enjoy the content at iBankCoin, please follow us on Twitter