Howdy lads. Had to do another one of these truncated reports today because I long for the greenhouse. I finally have that sucker dialed in and it's a pleasant 82 degrees in there. Now I must begin the process of moving hundreds (hundreds folks, shishito peppers alone there are 400 plants) of plants from seedling tray to small container. I do this, it is slightly more labor intensive, but I like to really baby my pups before I send them over to the urban farmstead to fend for themselves.
On top of my desire to pleasure garden, I am hosting the familia for Easter so I must take to the prep kitchen asap.
In case you missed it I won the annual march madness contest. My name will forever be etched upon the walls amongst great men—brave men who wake up and speculate on the outcome of these numbers on the screen man. I was hoping for a commemorative iBankCoin PICK AXE, to aid in my love of the hole, but I'm told there was only enough room in the budget for a mug.
Such is life it is still very cool thank you.
Raul Santos, April 9th 2023
And now the [truncated] 423rd Strategy Session
---
Truncated Stocklabs Strategy Session: 04/10/23 – 04/17/23
I. Executive Summary
Raul's bias score 3.30, medium bull*. Choppy through Wednesday morning, then watch for third reaction to FOMC minutes and Treasury statement at 2pm to dictate direction into the second half of the week.

*Rose Colored Sunglasses [RCS] bearish bias triggered.

What is The Market Likely To Do from Here?
Bias Book:
Here are the bias trades and price levels for this week:

Here are last week's bias trade results:

Bias Book Performance [11/17/2014-Present]: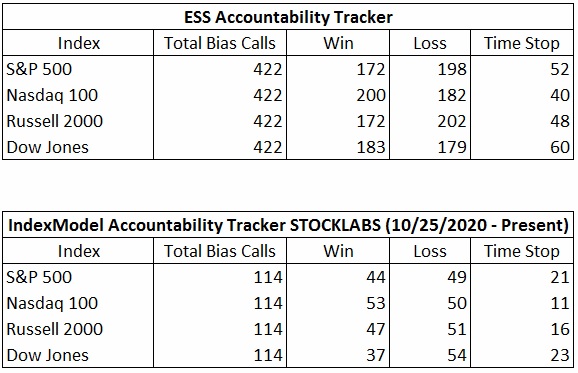 INDEX MODEL
Bias model is signalling Rose Colored Sunglasses bearish.
Here is the current spread: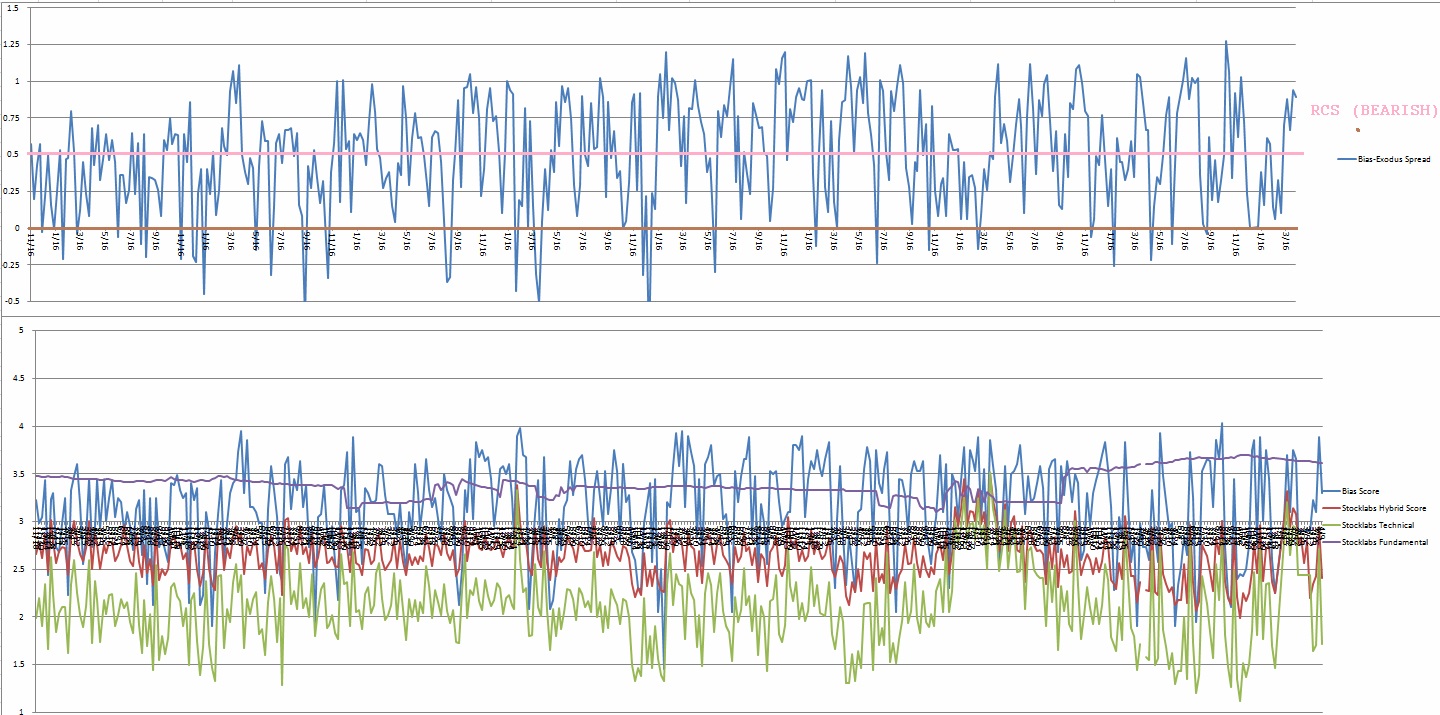 If you enjoy the content at iBankCoin, please follow us on Twitter