AIG is one of my current longs and I like the way it is setting up today.  I was impressed by the strength in the name last Wednesday and started my position.  Since then it has been flat/down.  However if it can hold today's strength into the close the setup looks even better to my eye.
I like the alignment of the EMAs and the strong thrust through the 9ema.  It is showing promise for making a new swing high.  I may add to my position.
The chart has me hypnotized.  The company not so much, this is just a trade. Notice the prior behavior of price @ $35.50. Should we be unable to sustain trade above this level, I will cut the trade.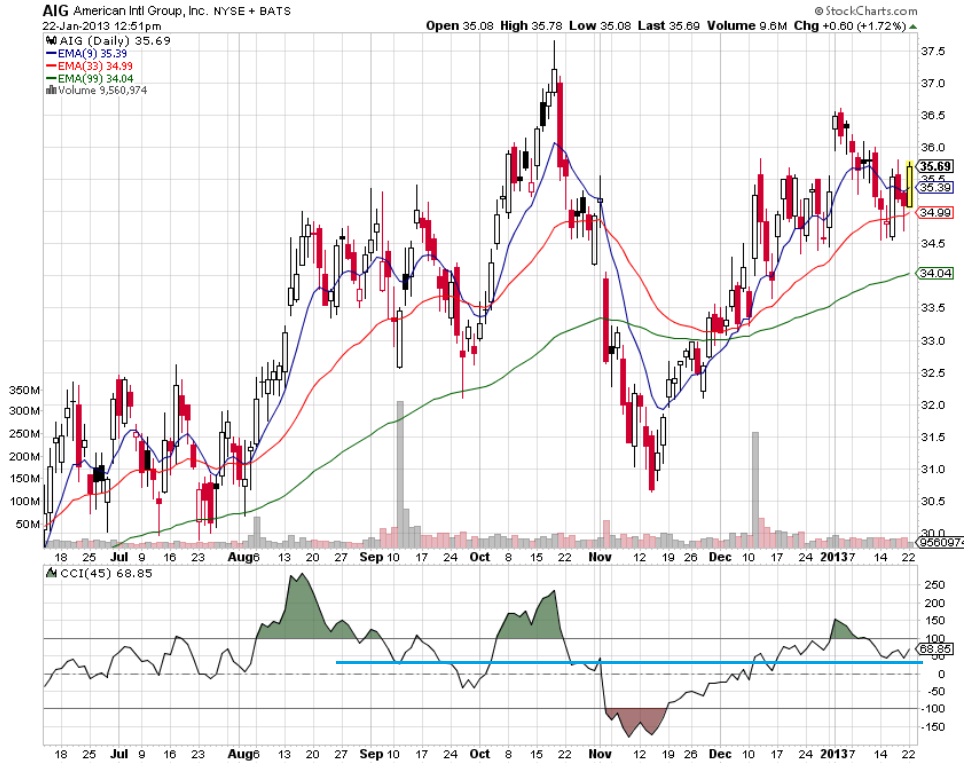 Comments »