Tight range overnight, and considering we had a State of the Union address and I was expecting a binary reaction I'm rather thrilled with the quiet globex session.  That's what's up!
The president didn't throw any major curveballs.  He's just as stoked as we are that the market is ripping.  It was one of his first talking points.  Here's my health of the country bellwether: where's the Dow and how much can I sell my house for? Both are up, so USA #1.
As I pen this piece the S&P future is drifting slightly higher but 1520 is looking like a key upside level today.  Down below I want to see buyers resurface at 1514.  They handled that level with a calm and collected pomp yesterday.  Should they lose it things could get slippery.  You can reference yesterday's post to see the slippery zone I'm still observing below.
That's it.  Riding the rally is simple, until it isn't.  Protect your necks.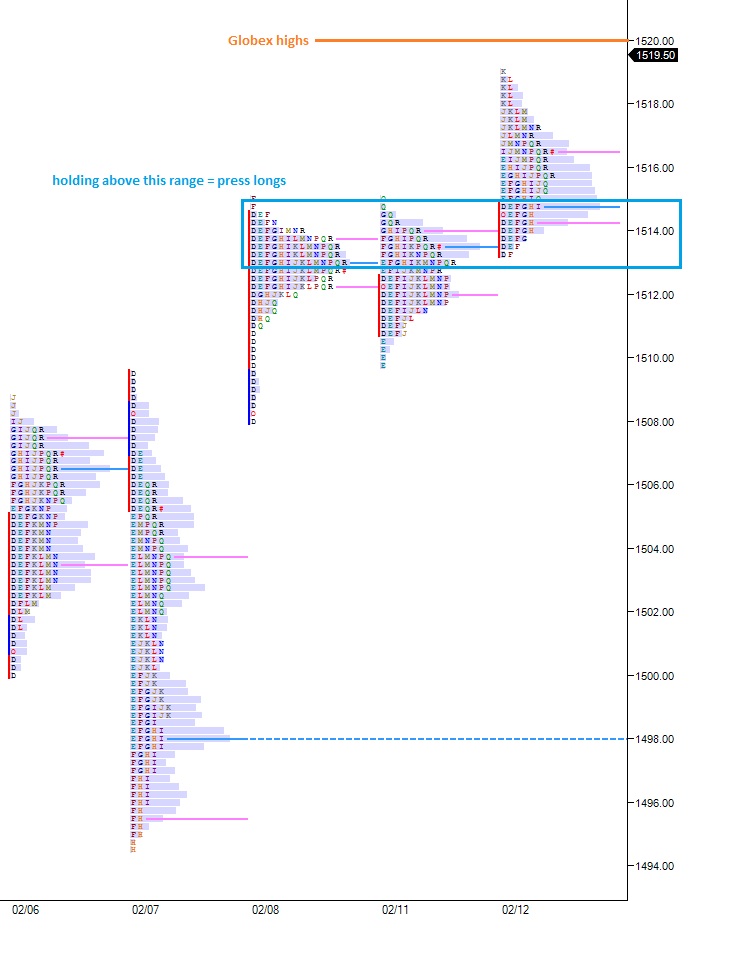 Comments »