Someone did the grunt work of organizing, annotating, and logging more than 500 of the best emails from the WikiLeaks drip campaign of John Podesta emails.
It is a great resource if you're trying to see which emails relate to specific injustices like "Self-Incrimination/Public Image Destruction" or "Foreign Policy".
You can use the auto filters on the spreadsheet (The ID# column, for example) to quickly dial into only the emails you want to see: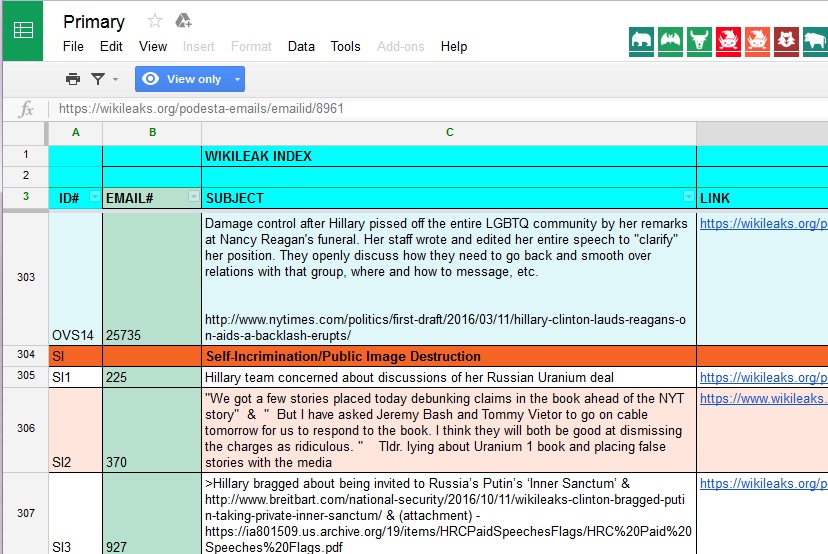 Here's the link: https://docs.google.com/spreadsheets/d/1DgwLHAC5mk9Ghblc6O7AXzxX5dNLlMg0hHUn-D_Ay7I/edit#gid=0
Enjoy!
Comments »