Soon after the 10am Consumer Confidence read came through sellers entered the market and took out overnight low.  The May reading of Consumer Confidence was well below expectations:
May US consumer confidence 92.6 vs 96.3 expected
The data should come as little surprise after reports earlier this month of U.S. households using less debt and becoming more thrifty.
See also – America Is Rich Again; Credit Card Utilization Drops To Record Low

NASDAQ futures are holding the upper bounds of lower value heading into the afternoon.  However the longer we trade inside the value area, the more likely we explore the lower bounds.
Overall markets are moving slow and orderly heading into month-end.
Levels: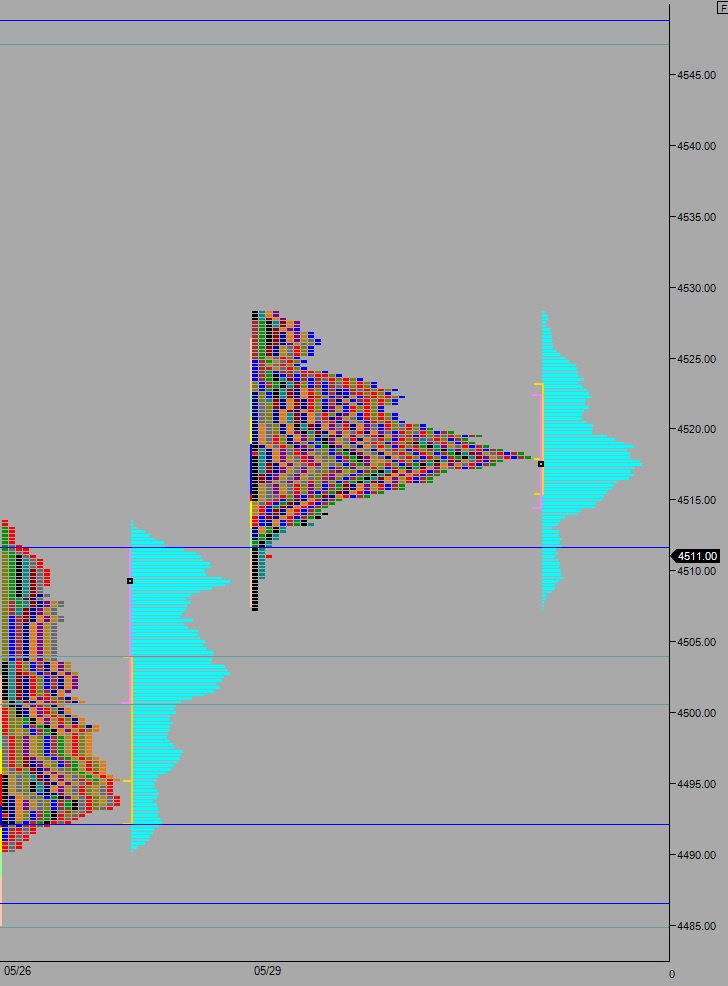 Comments »