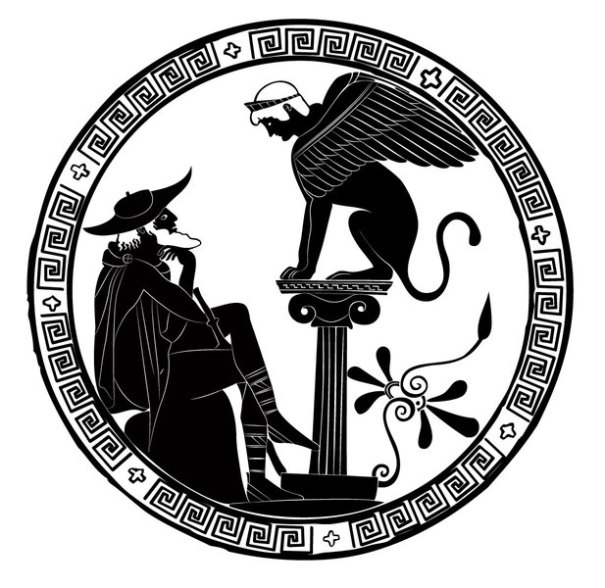 The iBankCoin launch of Exodus has been a biblical success.  The stock gods are pleased with iBankCoin's mission to usurp the largest financial powerhouses in the world.  They see institutional-grade tools priced for every man and they beam with approval.
However, some members need to be brought up to speed.  After all, we''re tapping into the sublime harmony of mathematical precision (S.H.O.M.P.) here.  Thus, the Exodus Strategy Session is born.  It will serve to educate the distinguished member class on the functionality of Exodus while providing actionable ideas and insight.
Here's a public look at the first edition where we cover how to build baskets and import them into the screener, enjoy:
I. INDEX RECAP
Equities started out flat Monday before buyers came in and worked price higher.  We spent the rest of the week trading essentially flat.  The Nasdaq saw a slight drift higher while the other indices were flat-to-slightly-lower.
For the week, the performance of each index can be seen below:
II: SECTOR RECAP
There are several sectors to our economy.  Underneath the surface of fluctuating index prices, capital is allocated among the sectors. This behavior provides insight into the risk tolerance of market participants. This section of the strategy session is devoted to analyzing this behavior.
The healthcare and utilities sectors turned in the best performance on the week, but overall it was a quiet week across the board.  We can see the median return on all sectors was just a touch above positive at 0.04%.
For the week, the performance of each sector can be seen below:
Two of the sectors are flagging oversold at the moment—Consumer Staples flagged oversold Friday on its 12 month algo, and Healthcare flagged oversold Friday on its 6 month algo.
III: INDUSTRY RECAP
Industries who had stand out performance last week are listed below:
I also use my Industry OBOS Scanner to look for industry concentrations.  If I see a particular industry with several stocks either overbought or oversold, that interests me.
Industries showing oversold concentrations are Property & Casualty Insurance, Electric Utilities, and REITs.  The most compelling industry hybrid charts can be seen in the various REIT industries.
Industries showing overbought concentrations are Chinese Burritos and Application Software.  Neither of these hybrid charts are currently up at the extreme of their historical oscillations.
IV: UTILIZING EXODUS
Each week the Exodus Strategy Session will demonstrate one of the many powerful features available to members and explain how best to utilize it.  This week we will cover building a basket of stocks and importing it into the screener.
Baskets are a great way to focus on a specific group of stocks or ETFs.  You can build a list of stocks you are watching or your current positions.  You could also group stocks together under a theme like surveillance or stem-cell research.  There are countless reasons to build a basket and Exodus has a suite of features for gaining insight into your basket.
To create a basket, click your username in the top right corner:
This page will display your user profile and below it you will see a blue button that says, "Create New Basket".  Click the button to create a basket.  Any previous baskets you've made will be displayed below.  For our example I created a very basic SectorETF basket.
Once I have created a basket, there are several ways to add a security to it.  Anywhere stocks are listed, whether it's the grid, or in the screener, or the ETFs page—literally anywhere—you can click the little grey plus sign next to the ticker to add it to your basket, see below:
Alternatively, you can click the "Watchlist" link on any individual instrument's top link area.  See below:
Once you've created a basket it will display lots of useful information.  You can sort any of the columns by clicking the small up/down arrows to the right of the column header.  You can also adjust the % return duration by clicking the funnel icon, see below:
Now we can import the list into the Exodus screener to start adding in layers of automated analysis.  On the Advanced Screener page, simply scroll down the list of screener categories until you reach the bottom.  Here you will find a category titled, "Watchlists" see below:
The last step is to click the funnel next to Watchlist in your screen to choose the Basket you wish to import into the screener.  Now you can add all the other powerful functions of Exodus onto your basket, see below:
V: LONG TRADING IDEAS
I like the idea of adding a REIT to my long term portfolio here, given the concentrations noted above in Section III.  I like REG, especially if it takes out Friday's high $65.16.
Similar idea with PGR, it is a long term idea. Oversold as of Friday with nice stats that would carry it to 52-week high if they repeat.  Also it has a nice compression of price all year so far.
On the oversold status of the Healthcare sector, I like PCRX, HIIQ, and KPTI for trades (tight risk).  I also like BABY, ideally fade an attempted move below $36.
From the oversold status of Consumer Staples KRFT looks interesting.
Weekly Strategy Session Members: Look for this week's strategy session to hit your inbox tomorrow due to the holiday.  Thanks!