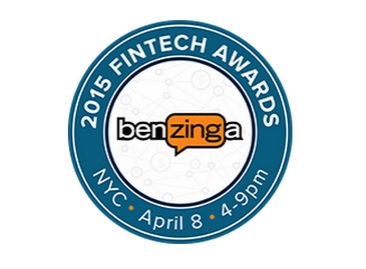 Industries are driven to innovate because of necessity. The finance industry is in a constant state of flux due to the immense resources competing and exponential opportunities that exist. While some would rather observe the conditions and complain about rigging, others are hacking into the system and creating really cool technology to stay competitive.
Benzing is going a step further this year and pitting financial technology companies against each other. Out of over 100 entrants, only one will be crowned the "Most Innovative FinTech Company". I wouldn't ignore this battle if I were you.
I'll be heading over to New York City this upcoming month to attend the awards gala. You should too. It is shaping up to be the Oscars of trading/investing technology.
Click below to see more details about this event: