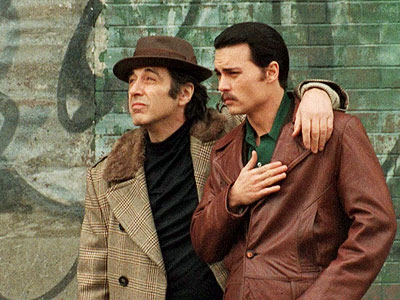 Step outside the mahogany halls our benevolent Senior welcomes us into, let's have a smoke and "talk about 'tings." New or old to Fly's fine establishment, you've gotta love what he's done with the place. I for one take great satisfaction in knowing places like iBankCoin exist. Places where gentlemen work feverously and demand the A game, all the time. Here you find fresh content, around the clock.
The Fly, a pseudo character, who's built a legacy on the interwebs, doesn't even give a fuck. Honestly. He threatens to wipe any trace of the site off the web and move to Romania or Puma Punku about three times a year, hahaha. I laugh, but when I stop and think about that possibility, well…I would be bummed. I can't imagine Jake and Chess and everyone going forward, like a disbanded group of highway robbers. Right now we're like a gang, fucking people up silly with mathematical precision and a touch of brawn.
Enjoy the greatness your surrounded by, and may you leave mediocrity in the dust.
Comments »