Being a heathen of the highest order, it's only fitting that the Lord would strike me and my family down with the influenza over the weekend.  A wave swept through our households violently, like the air from a vengeful sarcophagus.  Much like The Ben targets short sellers.
It's death by vomit then dehydration for the short sellers.  Their only Gatorade is a margin call then rehab.
Let's take to the profiles, shall we?
Click the chart to enlarge it to "chocolate bunny" size and read the key notes: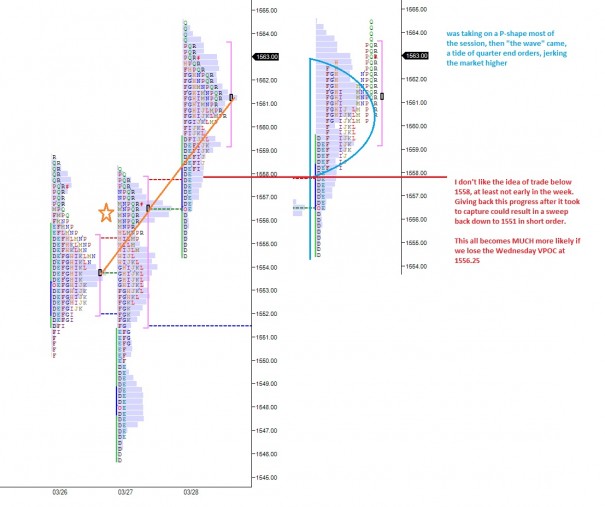 Early on I'm looking for sellers.  I don't expect much from them, and I'll look for buyers to balance out the trade above 1559.  Once the data comes out at 10am EST, I'll look for either party to begin pushing their initiative.  Depending on who is asserting control of the tape, either the above profile notes for downside come into play, or we take out the highs and pump.  I'm ready for either.
Don't let anyone fool you, it's April first, fool.
http://youtu.be/V-_NMAllsJc
Comments »