Mothership detected a rare anomaly on the New York Stock Exchange Friday morning that may mark the climax of our rally for now.
It's a shame to just now be seeing this, but I was distracted Friday, shooting aerial footage of a nearby Macy's slated for decommissioning.
Nevertheless, good reader, it behooves you to be cautious this week.  An extreme, 3rd sigma NYSE tick pressed through the market Friday morning, see below: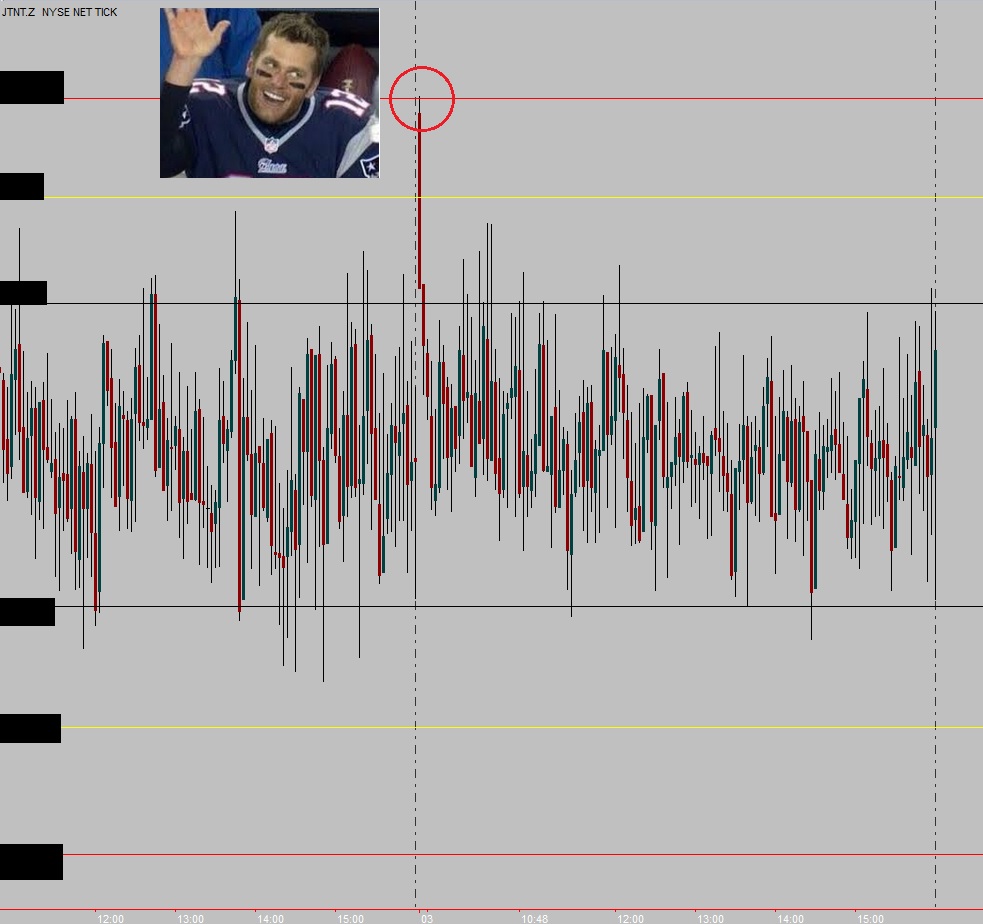 Note: my NYSE tick is a bit different than most people's NYSE ticks.  It is powered by IQ Feed, and pipes in raw tick data from the entire NYSE, unlike the more basic NYSE most people use and blindly take action from +/- 1000 ticks.
The behavior Friday was somewhat uncommon for an extreme up-tick.  Usually you can ride those bad boys all day long and look for the exits a few days later.  Friday sputtered out just after buyers clawed back the gap left behind last Monday.
All around, this is grounds for caution.
NEUTRAL-TO-BEARISH
Comments »