NASDAQ futures are heading into the final three days of June gap up after an overnight session featuring elevated range and volume. price was balanced overnight, balancing while steadily ascending up through last Friday's range. As we approach cash open price is hovering up near last Friday's high.
On the economic calendar today we have 3- and 6-month T-bill auctions at 11:30am.
Last week featured a week-long rally that kicked off early Monday with a strong conviction buying drive shortly after opening bell. The Russell 2000 lead the way suggesting risk tolerance remains elevated. The last week performance of each major index is shown below: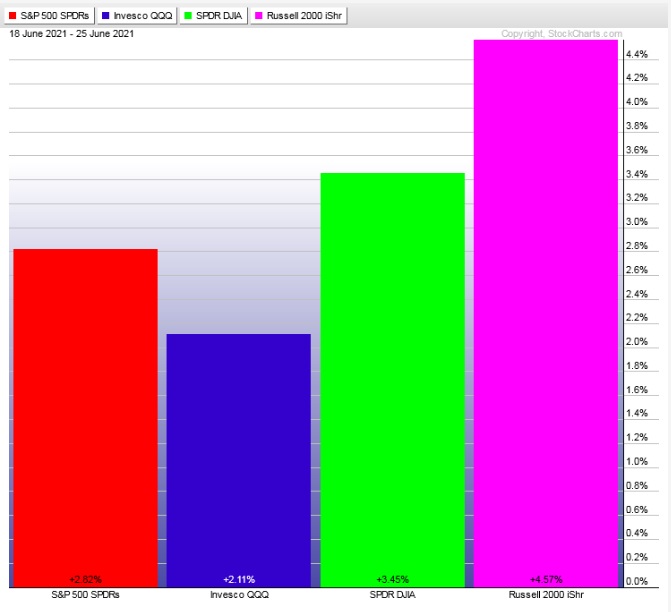 On Friday the NASDAQ printed a normal day which is anything but normal, occurring a bit less than 20% of the time. Normal days typically feature a dynamic first hour of trade which sets a wide range, allowing the rest of the session's range to be contained within initial balance. It suggest the higher time frame is not active. The day began with a gap up in range, just above the Thursday midpoint. After an open two-way auction sellers stepped in and drove down into the gap fill then briefly exceeded the Thursday low before a sharp excess low formed. Price then bounced back up to the Thursday midpoint, sellers defended, and we spent the rest of the day chopping below the daily mid but never going range extension down.
Heading into today my primary expectation is for buyers to gap-and-go higher, tagging 14,400 before two way trade ensues.
Hypo 2 stronger buyers probe beyond all-time high 14,422 before two way trade ensues.
Hypo 3 sellers work into the overnight inventory and close the gap down to 14,324. Look for buyers down at 14,300 and for two way trade to ensue.
Levels: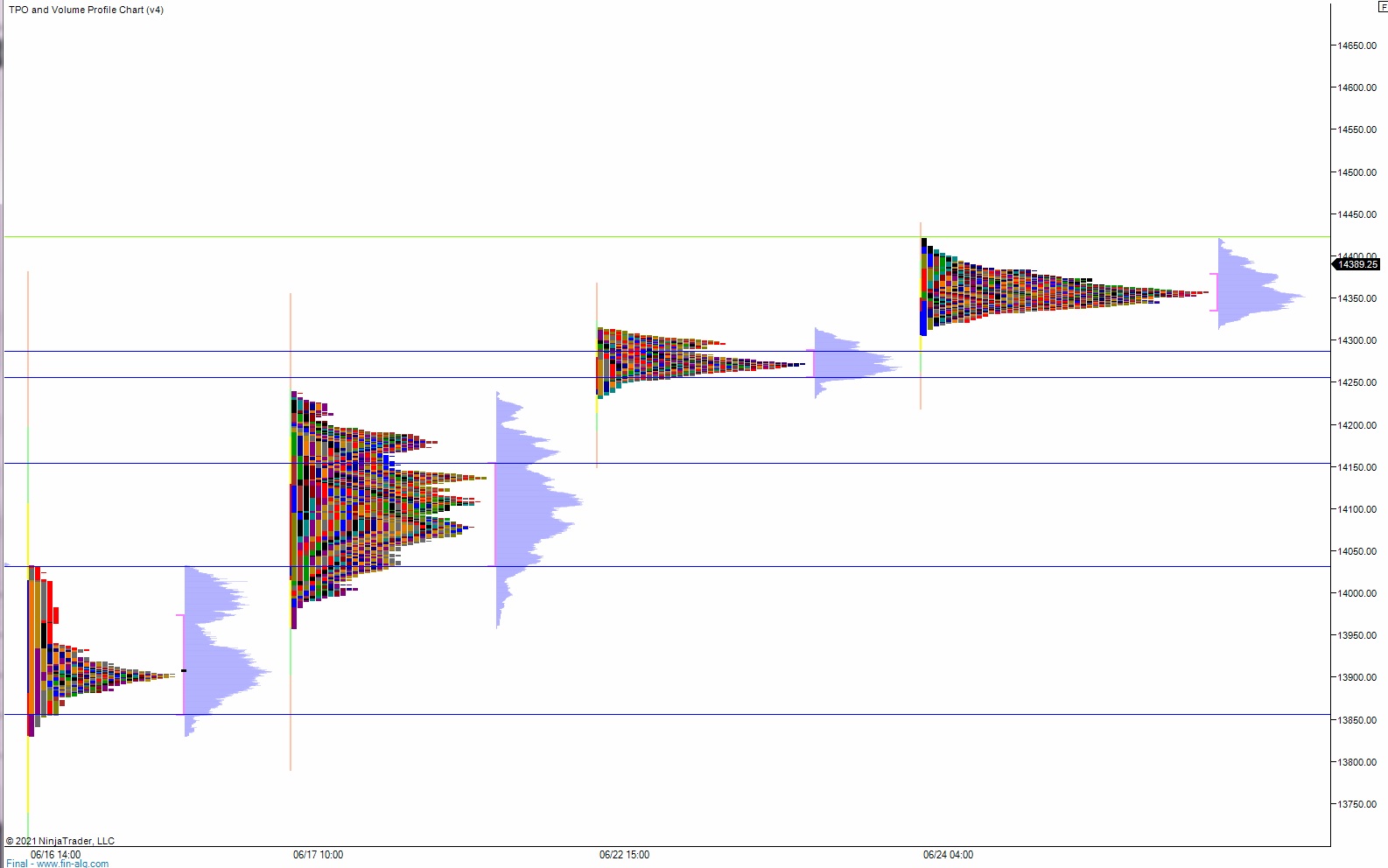 Volume profiles, gaps and measured moves: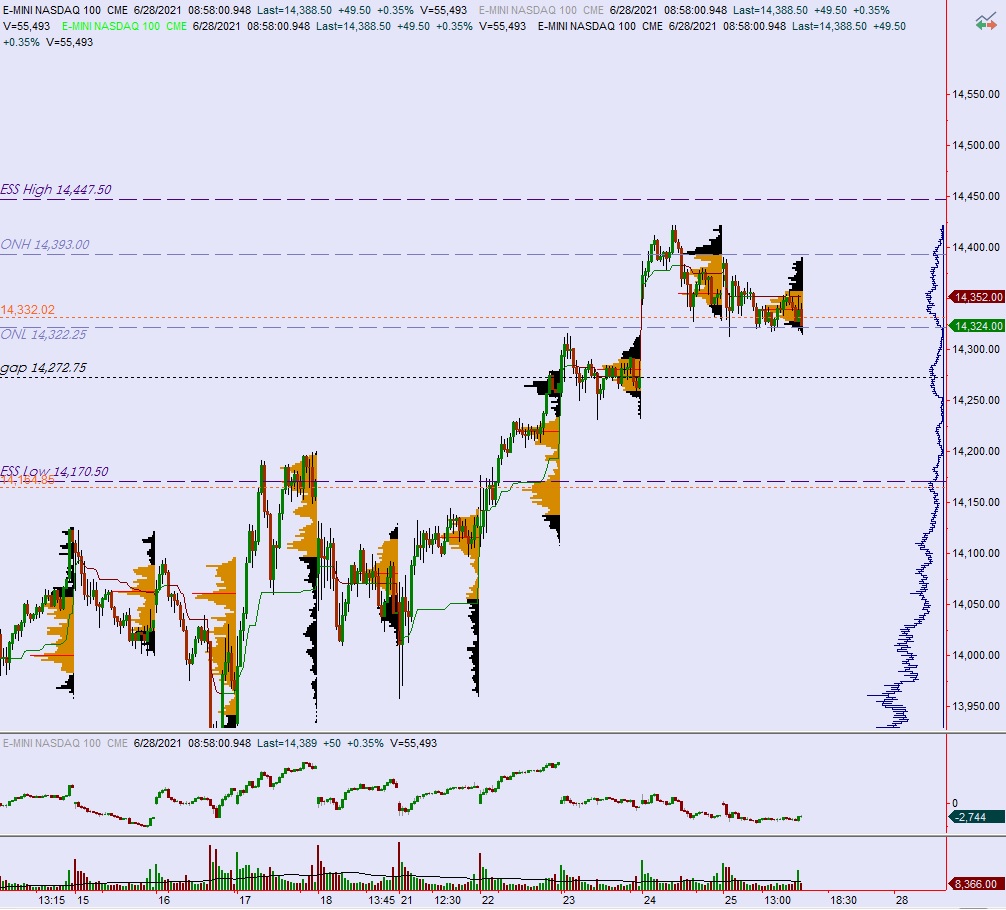 Comments »