Earth day saw scientists and activists nationwide marching for science.  For whatever reason, some of the marches had socialist undertones, which is gross, but nevertheless the ultimate theme was preserving spaceship earth despite it being infested with sapiens.
Now is a good time to run through the interactive graphics Bloomberg published back in 2015, which help, with pictures, to demonstrate the human effect that is driving global warming.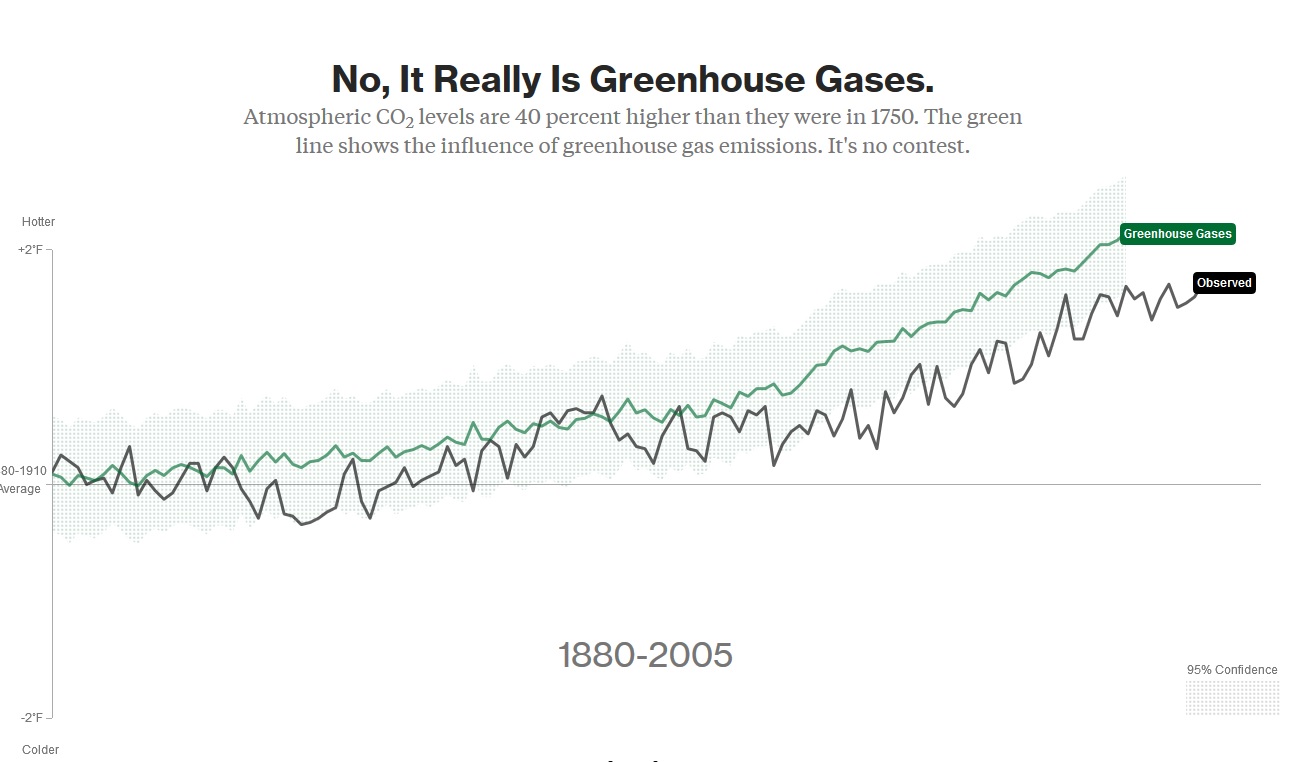 Moving on, the 128th Edition of Exodus Strategy session has been published.  Much of what caused concern last week was negated.  Those topping patterns in Transports and Semiconductors turned out to be so obvious looking that they were fake (a classic reason of why technical analysis is a bit silly).  It was a good reminder that directional bias is best driven by statistical analysis—cold numbers, dead to the emotions of our monkey brains—statistics that offer advice in the most logical means available.
There is no bias heading into next week, we cannot call it.  April ends in a sloppy manner, with the last trading day of the month falling on a Monday, very sloppy.  Not good!  Therefore, this week sits in a strange realm where options have expired and the month is not ending and no major economic events are scheduled.
Perhaps the best course of action, if I may be so bold, is to explore the nearby woodlands.  Perhaps sit quiet and still for 10 minutes and watch the trees and streams come alive with life.  Then plug back into the internet/news/market matrix with your batteries refreshed.
Earth day is a serious day for science.  The good folks at iBC labs will continue working to ensure the day is not bastardized by the socialists—whose agenda best resembles that of the pigs on Animal Farm.  Ultimately, thus far, history has shown the capitalism jives better with science than any other ethos, because where science discovers utility, capitalism sees opportunity.  Opportunity which drives money flow, money flow which is funneled back into science.
Brilliant.
Everyone say a prayer today to our savior, capitalists and scientist employer Elon Musk (all Praise and Glory to The Leader) and buy one indulgence in the form of a Tesla share Monday to clear your soul of all the industrial red meat you consumed so far in 2017.
Wishing you another safe trip around the sun.
Sincerely,
Raul Santos
Chief Scientist and Head of Aquatic Landings
Comments »