The reflation trade continues to thrive Tuesday despite hawkish commentary from Fed Chair Yellen during her visit to the Senate banking panel.  Yellen spent much of her time making sure investors knew the March 15th meeting is live.  Despite her hawkish tone, traders at the CME are only pricing in a 17% chance of a rate hike when the Fed next convenes: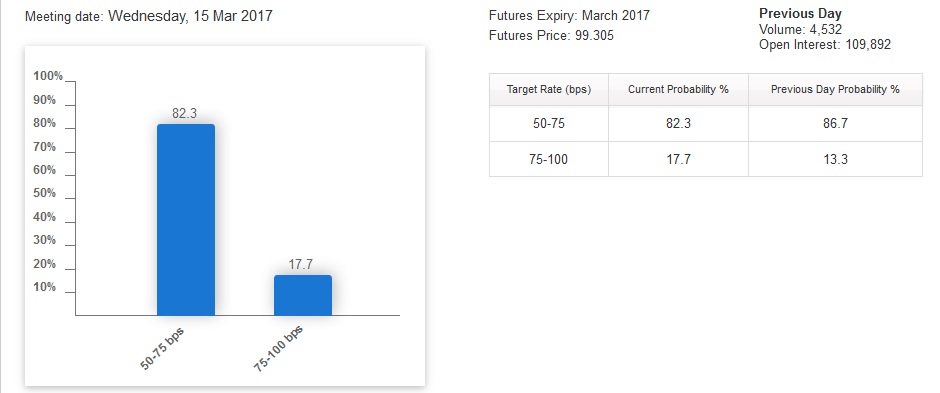 Her testimony hit the bond market and sent stocks higher after US markets got off to a weak start Tuesday morning.  Inside Exodus, courtesy of the Risk Appetite index, we can see the wide-reaching effect of her statements—investors are shifting away from debt: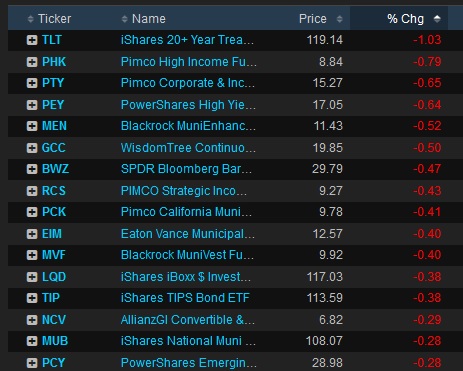 Meanwhile banks are celebrating the prospects of higher rates as well as the discussions surrounding Dodd Frank.  While Yellen deflected several Senatorial attempts to digress into a political discussion, she demonstrated an open mind revising the legislation.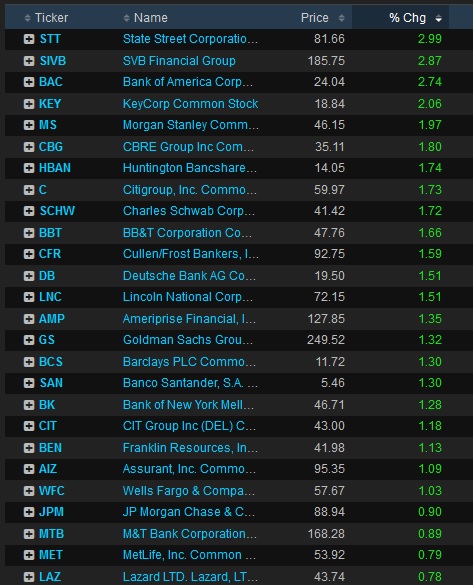 Turning your attention to the complications of the market, it's inner workings, there was a capitulation sell algo strike on the NASDAQ at 11:06am that coincided nicely with the turn: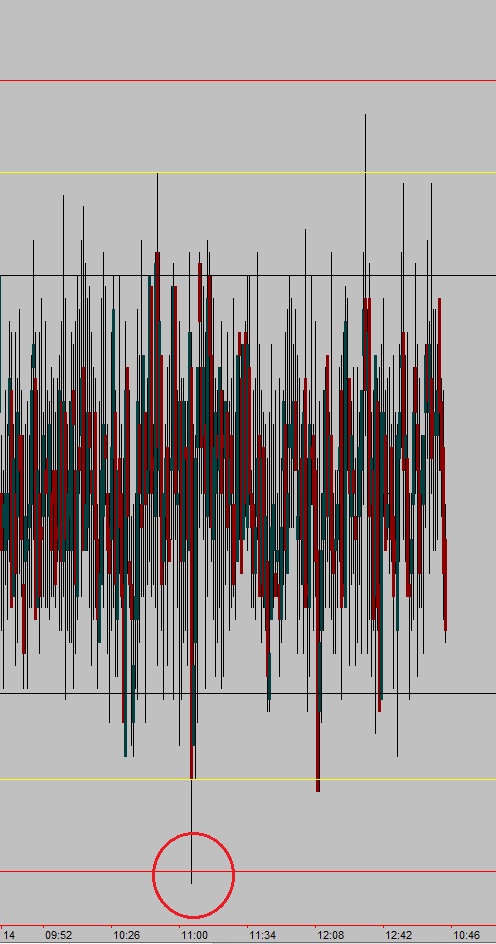 Overall, the tape is bullish, and continues to be bullish despite Yellen striking a hawkish tone today at the Senate.  What does that tell you?  It tells me investors expect the new administrations tax and trade reforms to have a more significant impact on the business climate than the rate hikes by the Fed.
BULLISH
Comments »