Several reports are streaming in right now of aggression against Russia.
The Russian ambassador to Turkey is seriously wounded after an armed attack in Ankara.  The Russian Ministry of Foreign Affairs has confirmed that the Russian Ambassador has suffered a gunshot wound.
Russian Ambassador In Turkey Has Been Shot, Condition Unknown: CNN https://t.co/sDSSnJ3qyI

— zerohedge (@zerohedge) December 19, 2016
ANKARA, Turkey (@AP) – AP photographer: Gunman attacks Russia's ambassador to Turkey at photo exhibition

— BuzzFeed News (@BuzzFeedNews) December 19, 2016
UPDATE: CAUTION GRAPHIC (NSFW +18 ONLY) PHOTO OF ASSASSIN AFTER BEING GUNNED DOWN BY FELLOW OFFICERS.
UPDATE: photos emerge of the alleged gunman who shot Russia's ambassador: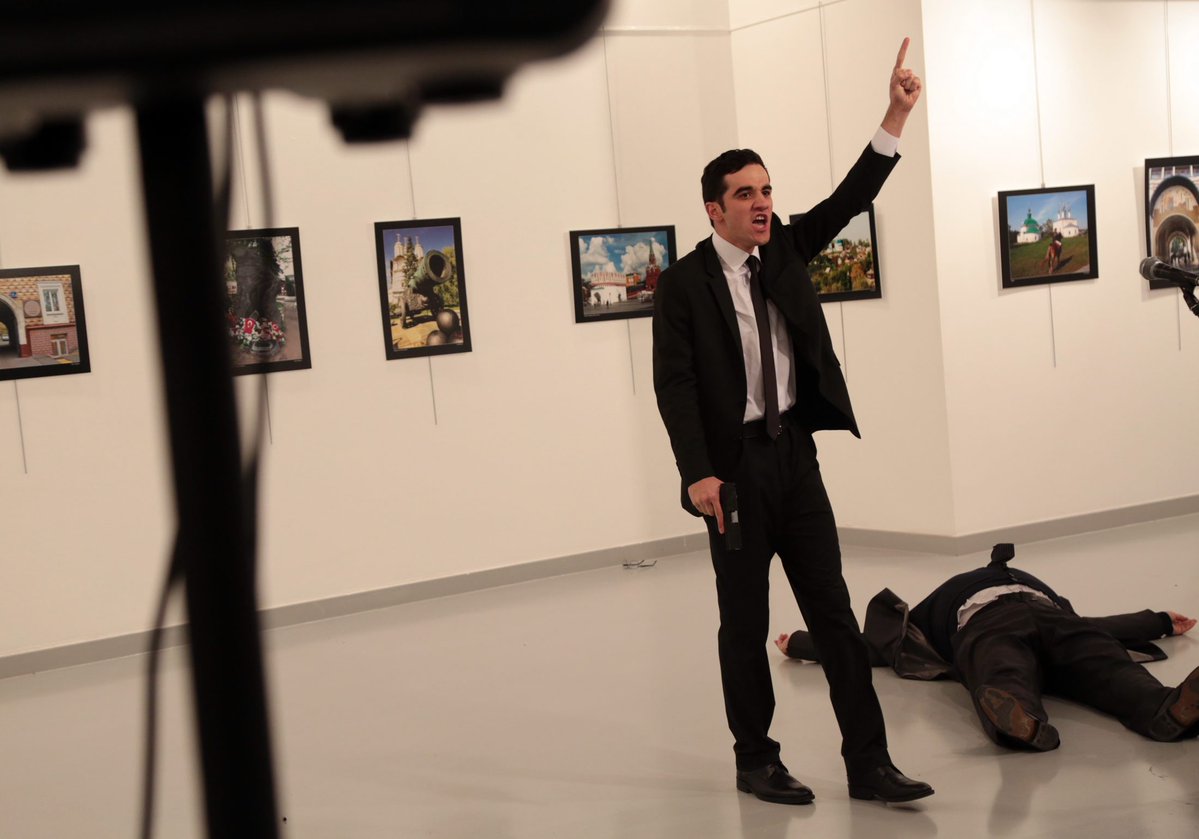 Update: short video surfaces of ambassador suffering gunshot wounds:
Ha sparato all'ambasciatore russo ad #ankara ed ha gridato 'uccidete innocenti ad Aleppo' #TURCHIA pic.twitter.com/K7eLUvWeki

— monia venturini (@mventuriniTg2) December 19, 2016
Update:  gunman who shot Russian ambassador reportedly shouted "Aleppo revenge" and "Allahu Akbar" – AP reporting, unverified

Update: gunman also damaged several pieces of art at the exhibition before being eliminated by security forces – AP
UPDATE: Russian Ambassador reportedly DEAD
(TR) Russia Ambassador to Turkey has reportedly died from gunshot wound in Ankara – Russia press – Source https://t.co/v3hDZuyUiY

— FuturesTrader71 (@FuturesTrader71) December 19, 2016
UPDATE: Another clear video of the alleged gunman emerges:
UNBELIEVABLE! Another clear #video for the assassination of the #Russia|n ambassador in Ankara by a gun man a while ago.. #Syria #Turkey pic.twitter.com/IMoJ2SnRh7

— Rami (@RamiAILoIah) December 19, 2016
UPDATE: Rumors are surfacing that the alleged gunman was part of a security detail assigned to the Ambassador: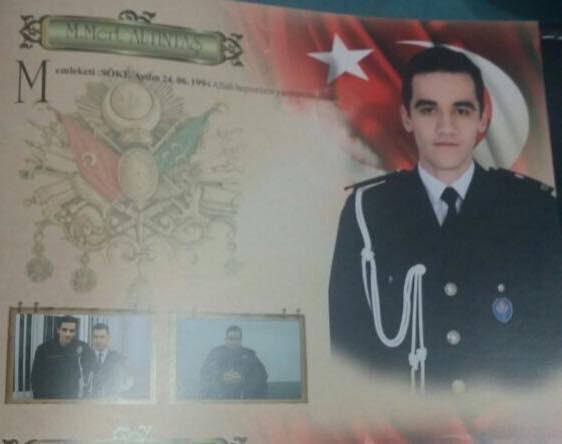 UPDATE: this entire assassination pre-planned, killer had speech prepared and was willing to die to give it.
""Allahu akbar (God is great). Do not forget Aleppo! Do not forget Syria! Do not forget Aleppo! Do not forget Syria!  Only death will remove me from here. Everyone who has taken part in this oppression will one by one pay for it,"
Also happening Monday, thousands are protesting in front of Russian embassy in Constantinople for what is happening in Aleppo.  Ignorance running at full steam:
BREAKING | Thousands protesting in front of #Russia embassy right now in #Istanbul for what is happening in #Aleppo. pic.twitter.com/lw9t9SkqZy

— Vocal Europe (@thevocaleurope) December 13, 2016
ISIS is also claiming to have shot down a Russian helicopter over the T4 airbase near Aleppo:

The agression towards Russia comes at a time when the outbound Executive branch of the US government is posturing extremely negatively towards the Russian Federation.  The stakes are rising.
UPDATE:  The U.S. State Department has condemned the attack on the Russian ambassador in Turkey.
State Department spokesman John Kirby said that "we condemn this act of violence, whatever its source. Our thoughts and prayers are with him and his family."
Caution
Comments »