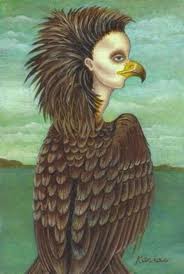 So it turns out Marc Zuckerberg and them are the real deal and speculative monies are flowing to the next big thing, social stocks and apps. It's an easy story to buy into, and that's why I foresee investors gravitating to these internet names all summer to get rich as fuck. The economy can go catatonic, all jobs flushed in the toilet, and the time users spend on Facebook, Twitter, and Instagram will increase. The economy can start tit ripping and people will grab their iPhones and B.M.F. with the aid of YELP, TRIP, PCLN, and Kayak. AMZN will be your one stop shop for ANYTHING AND EVERYTHING brought to your door step fast as fuck by UPS. Want to buy a house? Get that Z app playa. All of the data our web interactions produce will be precious, stored by RAX and mined harder than a southwestern Indian reservation by ADS!
Do you not get this yet? Fuck I feel late buying into these names, but the winners are so young. Some names have been tossed into the gutter. Names like Pandora. P is a powerhouse consuming MASSIVE amounts of internet eyes and ears like "What's a goon to a goblin? Nothing Nothing." So cheap down here in my opinion. I'm not a catch the knife trader, but every day I watch the stock drop and ponder buying it up. For the love of Krishna, at least it's clear how P makes money.
If you wondering what the next big (bubble) thing will be, financing the purchases of fuckloads of diamonds, it's staring you in the face, the social mobile web. FUTURE, WAVE OF THE FUTURE. Go buy some now! Hahaha don't do that. But at least consider what I've written.
FD: Long RAX TRIP LNKD GSVC YELP
HAPPY FLY APPRECIATION DAY! You are indeud appreciated.
Regards,
If you enjoy the content at iBankCoin, please follow us on Twitter