I've been managing $BCRX since last week after getting the alert from RaginCajun.  I elected to forgo the quick profit from the gap up the next day after my entry because I sensed that this one could be a runner.  Thus, I've bought and sold shares of $BCRX to manage my risk so I don't get slaughtered along the way.   I was down to 25% of original position from yesterday and now I'm back to 110% due to the positive price action this morning.
The chart below clear shows a bounce.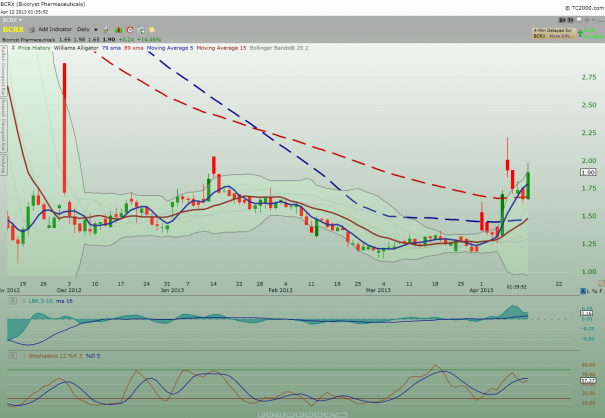 Time will tell if this will become a runner like I sense it is.
My 2 cents
Comments »