With a strong bounce back in yesterday nice dragonfly candlestick bar, today action was almost an upside down version of yesterday bar.  Now, put the two together and Voila!, you have a doji bar.  A doji is to be considered a neutral bar where neither the bull nor the bear win the day.
Since my position is kind of a neutral, I will let the price action decides for me tomorrow.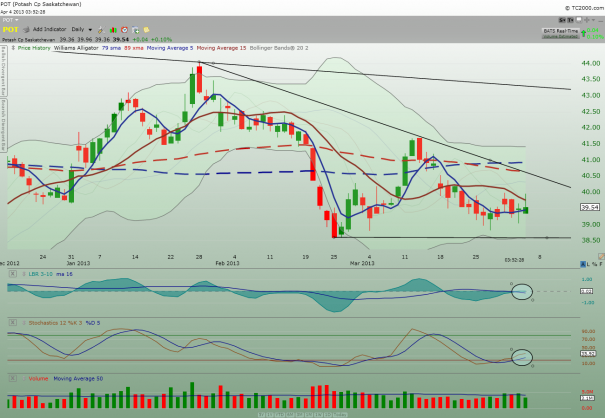 However, looking at the chart basing , it sure does look like it wants to go up badly…
My 2 cents.
Comments »