First signal coming out of IndexModel for 2023 is an extreme Rose Colored Sunglasses. It's an odd one considering the news heavy week ahead.
The Feds kick things off Wednesday with a hot announcement. The gambling halls down in Chicago are placing over 90% odds of a 25 basis point hike. Then Meta reports after the bell. Interestingly, Meta is +50% since the November lows. Mamma mia. Apple, Alphabet and Amazon (the THREE A's of global domination) report Thursday and the non-farm Payrolls Friday morning.
So the model might not know there's all these volatility-inducing events ahead, but the model is the model is the model and if the model says to make to for to make to for when it says to make to when it says to make to press longs daddy-o we press the longs.
Also we're dealing with a month-end after a heckin' strong January.
Obviously, we don't know what the week shall bring, but all the ingredients are in place for a dang good squeeze.
Okay for now.
Raul Santos, January 29th 2023
And now the 418th Strategy Session.
---
Stocklabs Strategy Session: 01/30/23 – 02/03/23
I. Executive Summary
Raul's bias score 3.75, medium bull*. Price sort of marks time through Wednesday, then look for third reaction to the FOMC minutes to provide direction into the second half of the week.
*extreme Rose Colored Sunglasses [e(RCS)] triggered, see Section V.
II. RECAP OF THE ACTION
Spike higher early Monday which consolidated for a day then was given back early Wednesday, only to reveal a stronger bid which formed a sharp lo and then we rallied into the weekend.
The last week performance of each major index is shown below: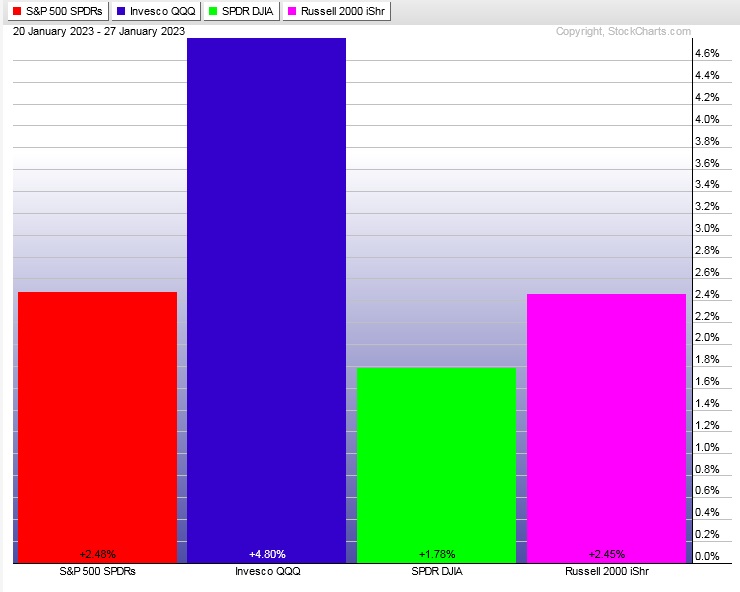 Rotational Report:
Rotations were a bit stronger than the prior week, with strength in key drivers.
bullish
For the week, the performance of each sector can be seen below: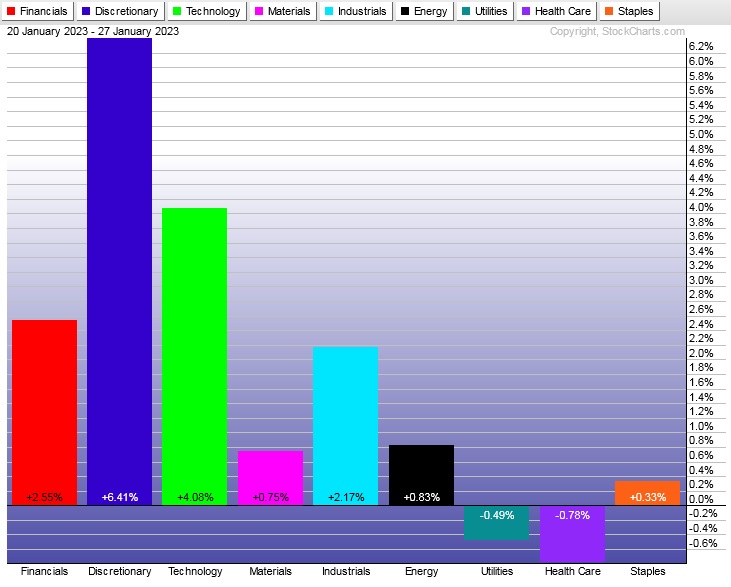 Concentrated Money Flows:
After two weeks of heavy bullish skews, then a neutral ledger, we saw another strong bull skew.
bullish
Here are this week's results:
III. Stocklabs ACADEMY
New Overbought signal
There was that cluster of overbought signals in recent history, but the only one we logged as relevant was the first one. Now we have a fresh 12-month hybrid overbought cycle on the docket. Ten more (trading) days of bullish stats.
Note: The next two sections are auction theory.
What is The Market Trying To Do?
Week ended searching for buyers.
IV. THE WEEK AHEAD
What is The Market Likely To Do from Here?
Weekly forecast:
Price sort of marks time through Wednesday, then look for third reaction to the FOMC minutes to provide direction into the second half of the week.
Bias Book:
Here are the bias trades and price levels for this week:

Here are last week's bias trade results:

Bias Book Performance [11/17/2014-Present]: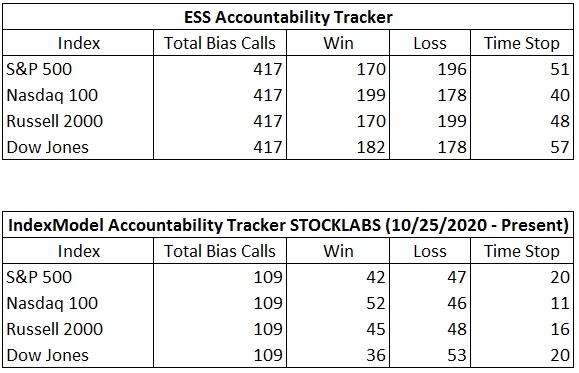 Range break up?
Readers are encouraged to apply these techniques to all markets. Markets fluctuate between two states—balance and discovery. Discovery is an explosive directional move and can last for months. In theory, the longer the compression leading up to a break in balance, the more order flow energy to push the discovery phase.
Market are most often in balance.
Every week this newsletter uses auction theory to monitor three instruments, the Nasdaq Transportation Index, PHLX Semiconductor Index and ethereum
Transports are still pressing into the top-end of range. Perhaps FOMC announcement will give the sellers ammo to defend their turf. That is our primary expectation. But maybe we bust out and go into discovery up.
We don't know.
See below: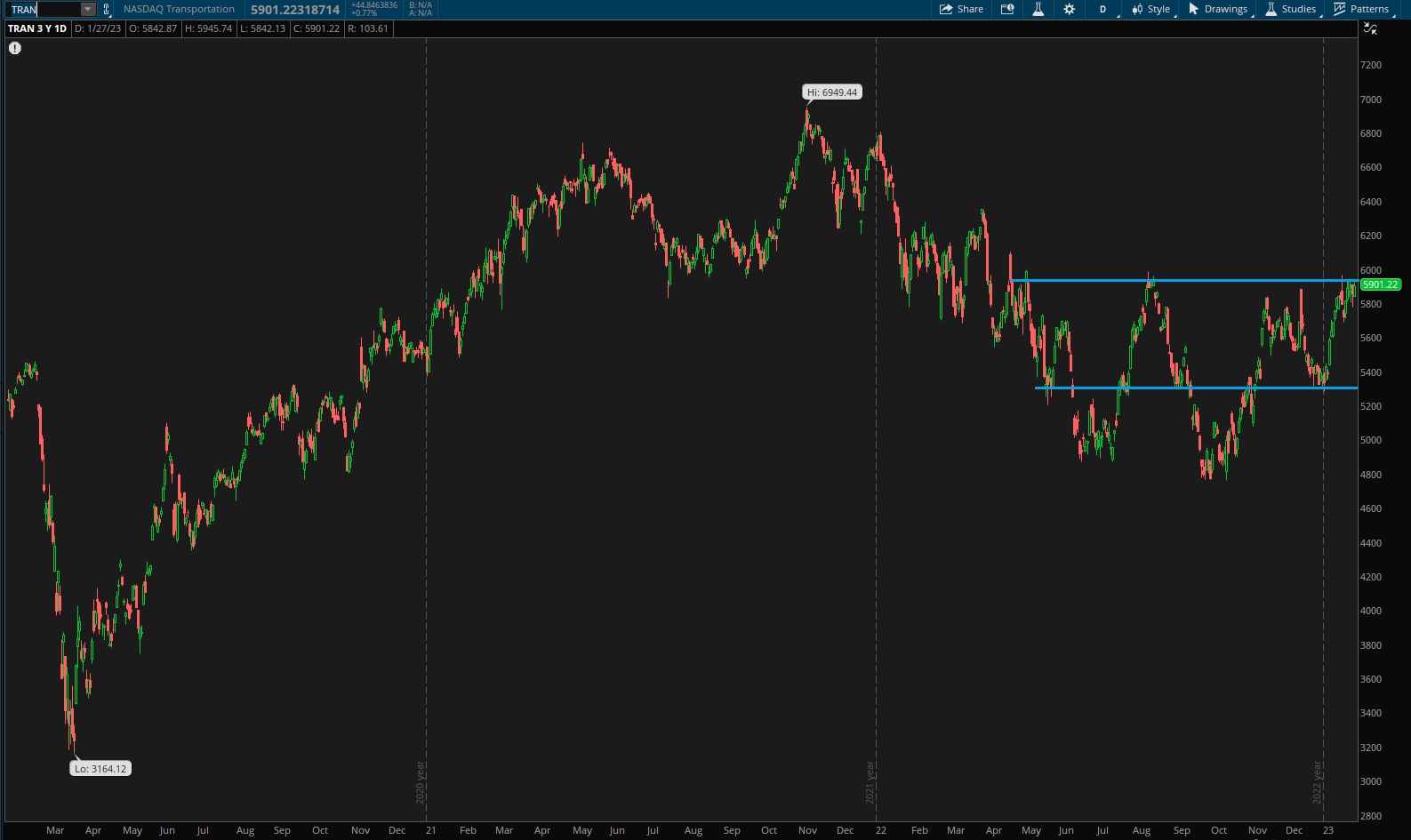 Semiconductors really have coiled up, and while in short term balance, more and more the intermediate term is looking like discovery up.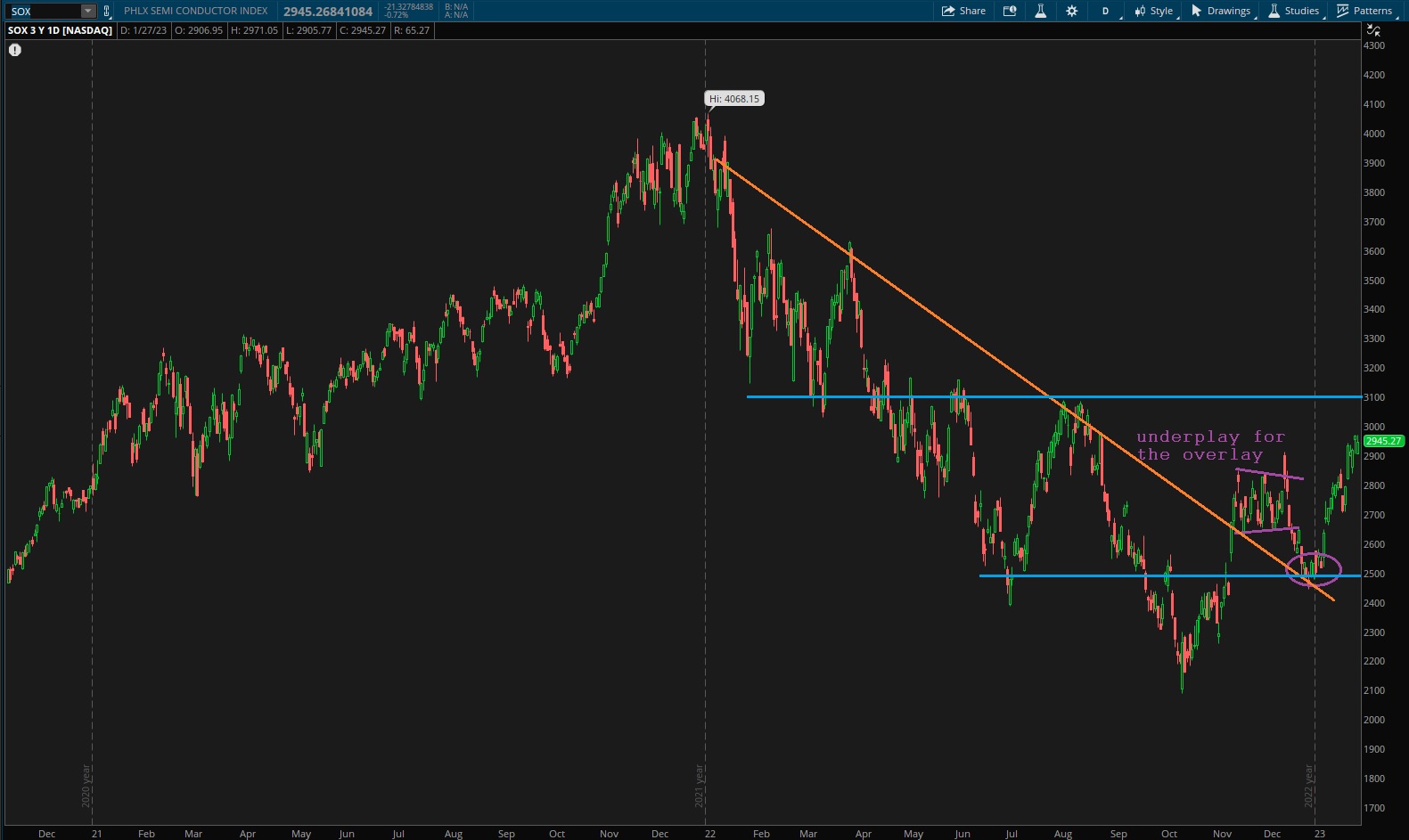 Ether has weak lows. The thing is now it is building a nice consolidation channel. Building up lots of energy. It could make another     squeeze higher, even if the lows are weak.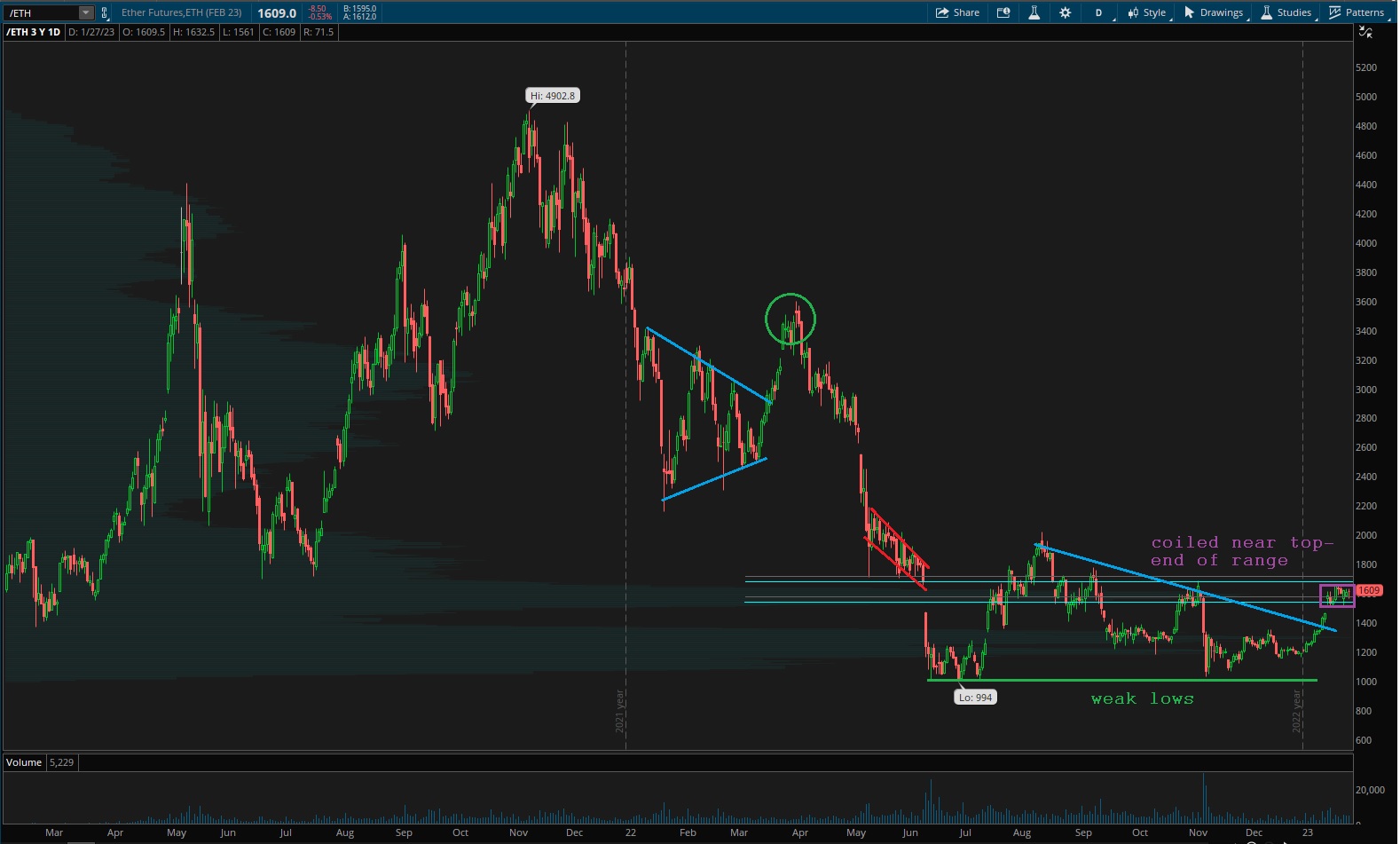 V. INDEX MODEL
Bias model signalling extreme Rose Colored Sunglasses (e[rcs]) after several weeks of being neutral. e[rcs] signal calls for a calm drift, perhaps with a slight upward bias.
Here is the current spread: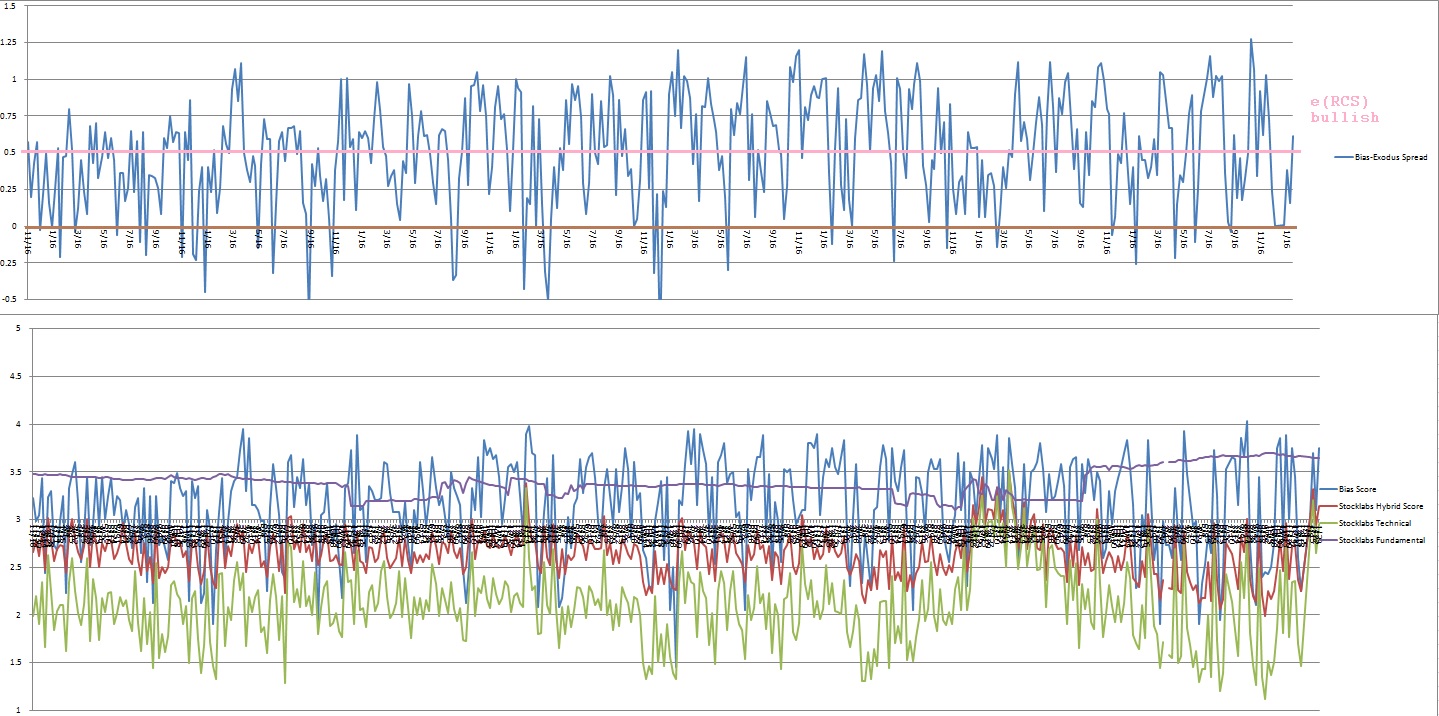 VI. QUOTE OF THE WEEK:
"It takes empathy, patience, and compassion to overcome anger, hatred and resentment." – Dr. Martin Luther King, Jr.
Trade simple, be patient
If you enjoy the content at iBankCoin, please follow us on Twitter