Seeing that price action did not continue to the south side like $DCTH, I'm going back into $PACB.
Today bounce may mean the selling is over from whoever has been trying to get out.  The chart below shows that the general uptrend is still intact with price action still trading over the 79 sma and 89 xma.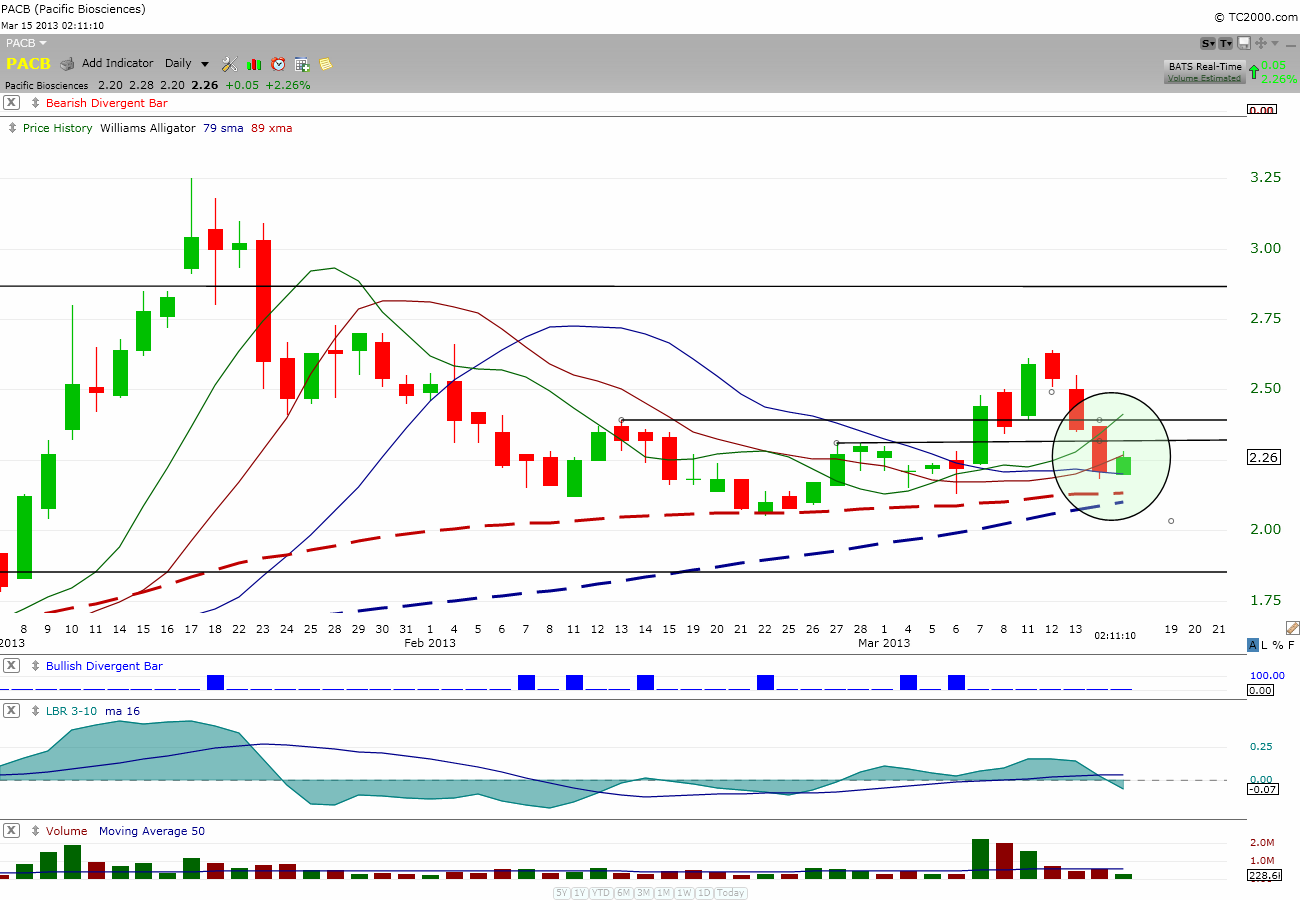 The way I see it, it is a low risk trade if I put my stop below the 79 & 89 ma.
My 2 cents.
Comments »