One of the key elements to yesterday's trend that should have kept me from fading early on was the opening type.  Yesterday we saw a classic opening drive: the market opened above the value area highs spanning four days and didn't look back.
Today we're seeing a more balanced session overnight, with the action taking place within yesterday's upper volume distribution.  I'll be keying off the price action inside the upper boundaries of the P-shaped profile.  The single prints below can get slippery, should price trade back down into them, I'm playing for a swift move through them; a crushing blow to the bulls.
But mostly, I'm looking for digestion of yesterday's move.  Should price consolidate within this upper distribution, we could see individual stocks fare very well.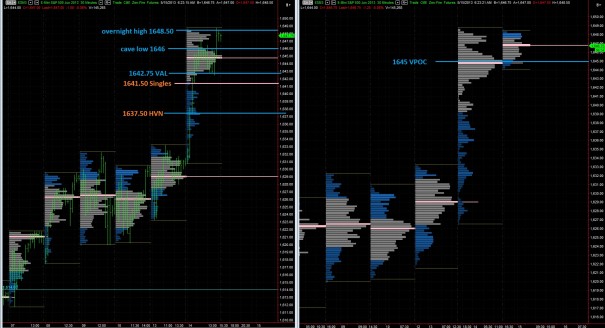 Comments »