Yesterday was essentially a completion of Monday's auction.  The charting software I'm currently using won't allow me to merge these two profiles together, so we'll have to visualize it for today.
Notice the very fragmented, low quality trade that occurred in the upper 1/3 of Monday's profile.  Now notice how much of Tuesday was spent thoroughly auctioning those prices.  Interestingly enough, yesterday was also a neutral day, featuring range extension in both directions, signaling a lack of directional conviction and the possibility of a change in the market conditions.
We're still above the large balance distribution from last week, the overnight session is balanced within our current profile, and we're essentially waiting for the market to tip its hand.
Here's the levels I'll be monitoring to gauge which way the market is trying to go, and how good of a job it's doing: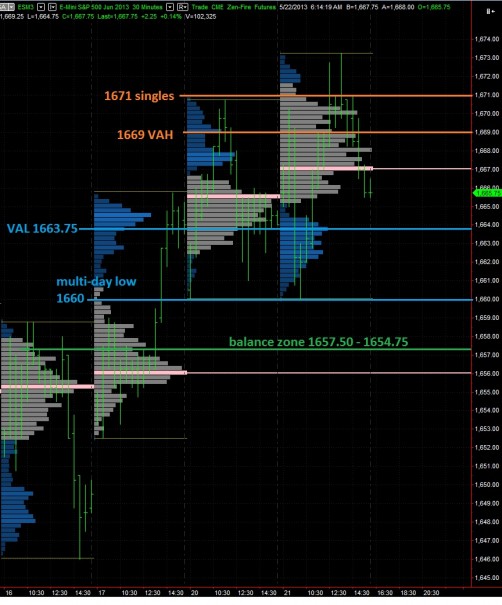 Comments »