Your first distraction was served up just before market open—Caterpillar earnings didn't live up to analyst expectations and the algos spiked the indices lower on the announcement.  The company is still making [literally] billions of dollars.  Here are the facts so you can read them and then shelf them as noise:
Caterpillar Q4 Adj. EPS $2.55 Misses $2.99 Estimate, Sales $14.3B Miss $14.33B Estimate

Caterpillar (NYSE:CAT) reported quarterly earnings of $2.55 per share which missed the analyst consensus estimate of $2.99 by 14.72 percent. This is a 18.06 percent increase over earnings of $2.16 per share from the same period last year. The company reported quarterly sales of $14.3 billion which missed the analyst consensus estimate of $14.33 billion by 0.21 percent. This is a 10.89 percent increase over sales of $12.896 billion the same period last year.
You know what to watch, the PHLX semiconductor index.  It is already recovering intra-day.  For more insight turn your attention to NASDAQ 100 market profile.  It is catching a bid at logical support: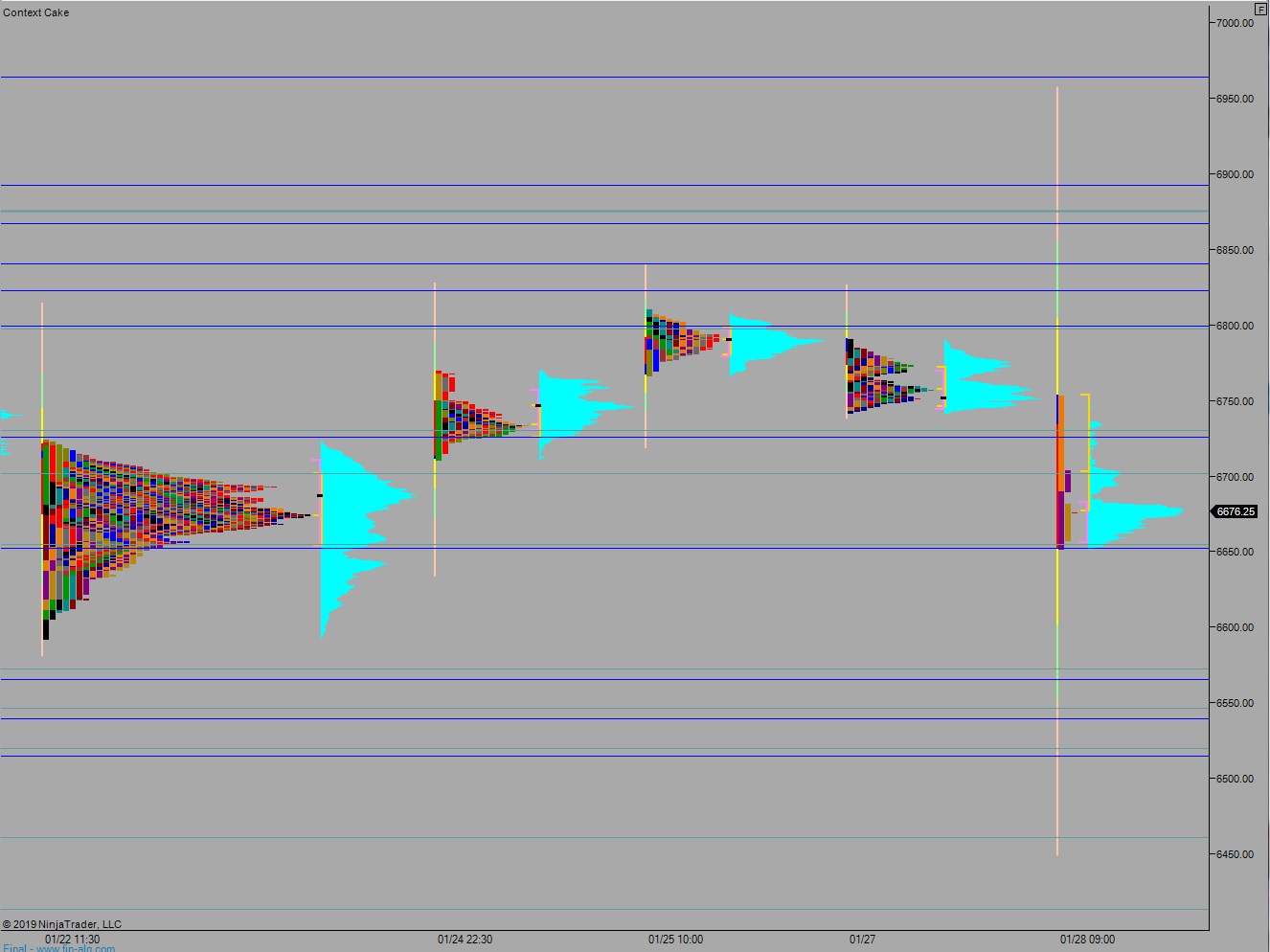 I'm not going to remind you all week what matters.  I share my morning report, that's it.  The rest was written Sunday.  The industry is designed to confuse you so you forfeit control of your wealth to some daft but handsome fund manager.  Or you can tune out the bullshit, the Howard Schultz running for president angst, and focus on the SOX.X.
Your choice.
If you enjoy the content at iBankCoin, please follow us on Twitter