Good morning traders,
My first order of business is to sell my MLNX shares.  Their earnings were a nonevent until their dropped horrid guidance on the street.  Shares are down about 20% premarket.  The key here is to sell and move on/continue to monitor what this market is telling us.
The session yesterday was thorough and into the bell the bulls had the edge, closing near the highs.  However, the overnight session saw futures lower, especially with the weak action from AAPL. I've highlighted the overnight range in blue on the below chart.  The range was wide and we have an 82% probability of breaking either the high or low from this overnight session. To my eye it seems a break of the low end is more likely.
I've also highlighted in orange an area that is lacking thorough auction.  Seeing the market produce a thorough auction of these levels as opposed to a swift move lower would tell me this market is still very constructive.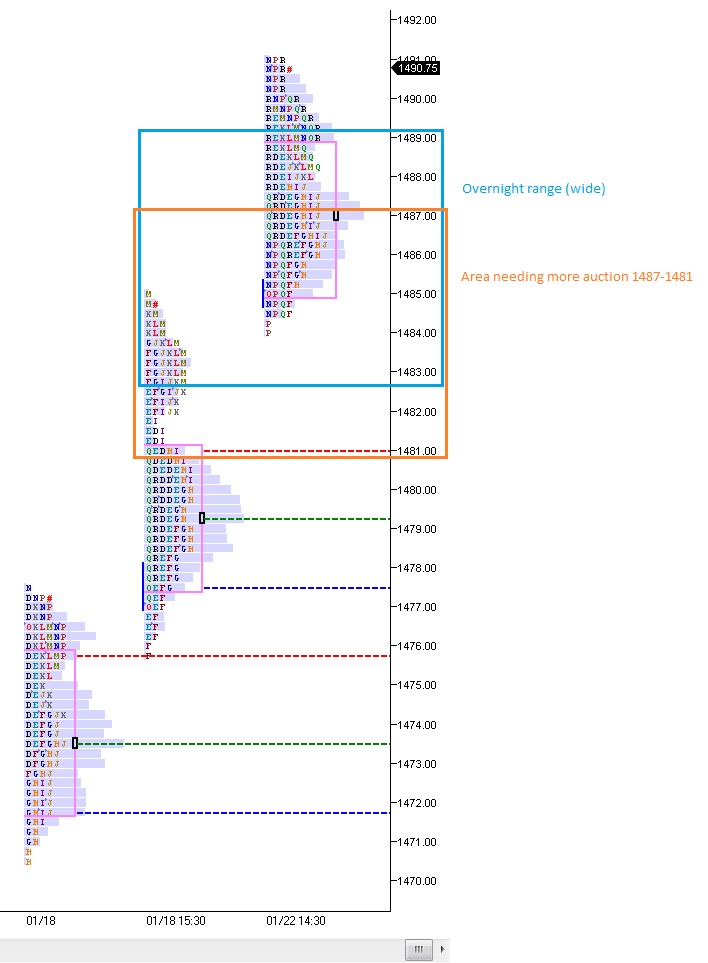 If you enjoy the content at iBankCoin, please follow us on Twitter