Good morning to you!  We're waking up to mildly green futures this morning, mildly green as we once again stretch our reach toward the peak of "momo-mountain".  The terrain is jagged up here and it looks like our only way out of it is up, up, and away, like He-man.  Or Super Man.
There's something important for me to address today, and that's the big long exposure I have.  You see, I only have today and tomorrow morning to decide what to do with my positioning before I head deep into the jungle. That's right!  Raul is taking this show on the road baby!  And why the hell not, we make all of this money for a reason, and that's to LIVE!
The timing of my trip is in alignment with future traders rolling over to the June contract.  Once you begin trading futures, you'll get a feel for the mild frustration that is rollover.  I personally don't like the rollover period whatsoever, so I figure pare that with the sub-arctic weather canvassing the north, it was a perfect time to hit the high heat, high humidity.
Enough about my escape, let's look at some important developments within the daily auctions.  The globex session pushed the market to fresh highs, peaking out at 1530.25 and I don't have much to cue off of above that level. It's open air, trade accordingly.
Below I've only noted the key zone that needs to hold.  Things get VERY slippery below there and it's a major blow to confidence.  Should we sustain trade below there, I'm cutting back big time, keeping only my ace names, NAMES LIKE CREE, who took it upon themselves to make Edison's stupid incandescent bulb and that goofy squiggly CFL OBSOLETE!  Adios bad tech, hello good.  Tesla is a smiling mass of electrons somewhere today.
Bottom Line: Raul is heading into the jungle and will bring it to you live.  The only way out is up.  The profiles point to higher prices.  Thomas Edison was a corporate hit man.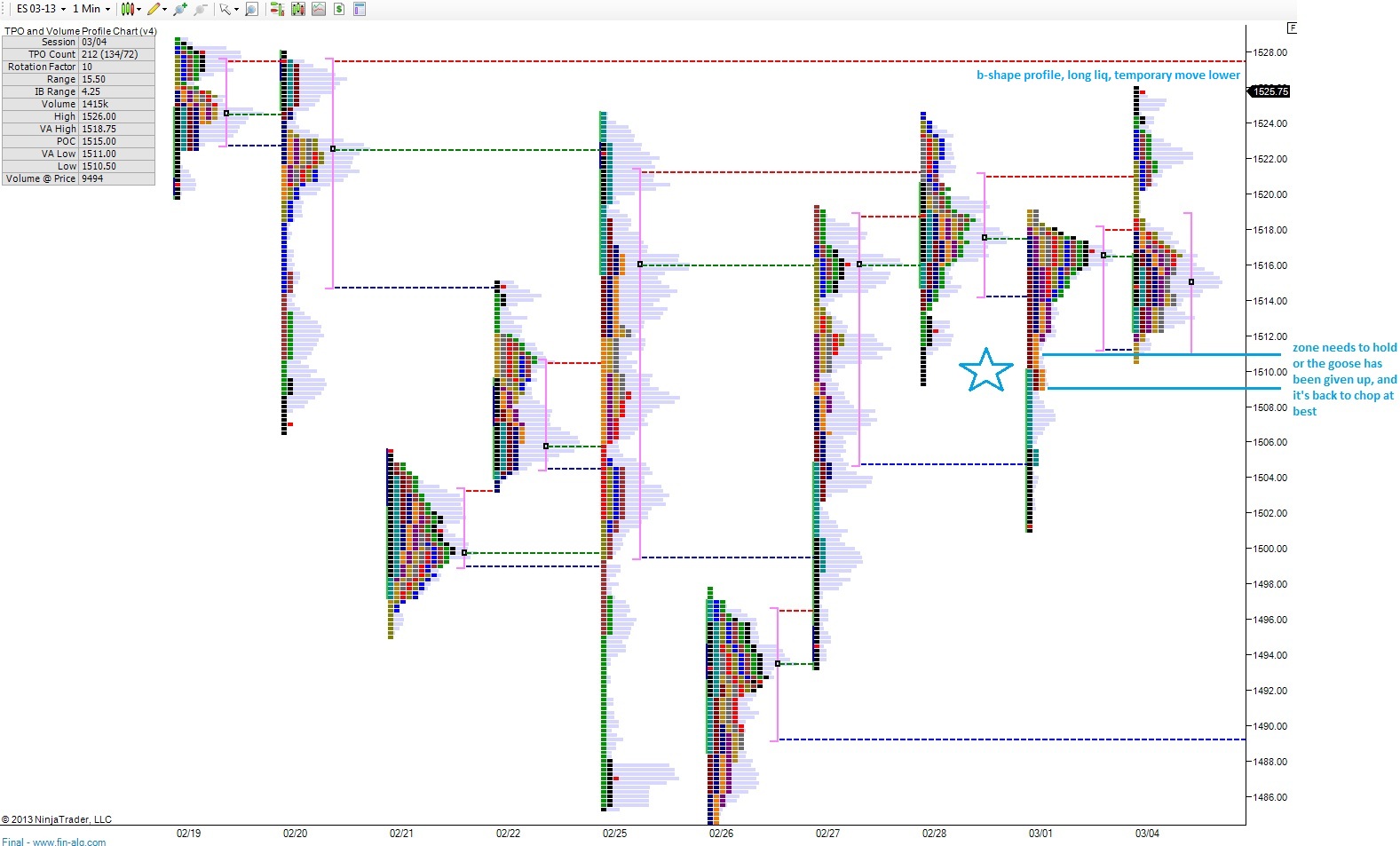 Comments »