My home computer aka JET FUEL ONLY was so aghast by yesterday's session that it could only stomach charting half the session.  And even though I calm it with restarts and data massages it refuses to provide me a full readout of the auction from yesterday.
The session yesterday was the widest range since 10/18/2011 and it was all selling after gapping higher on the open.  Headline risk drove the markets, which used the Italian elections as an excuse to selloff.  The stability of the Italian state came into question.  I can tell you as someone who has spent extensive time in Italy, they LOVE politics.  They love food, fast cars, and beautiful people.  And that's it.  All of this gives them a dramatic flair.  They're taking the election confusion in stride, it gives them something to live for.  The market has wanted to gut momentum traders for weeks.  This was as good a reason as any.
As for the rest of the week and how we should trade it, the key is taking it one day at a time.  There is a major low volume void at 1481.50.  If we begin rotating lower today, we could see this level behaving like a magnate.  Sometimes the market sharply rejects these low volume voids.  This is also where we put in the globex lows (which were yesterday late-afternoon). Below I show support at 1471.50.
Upside, let's see how the market behaves from 1500-1504.  That can give us an excellent feel of sentiment. 
Here's my chart output from yesterday: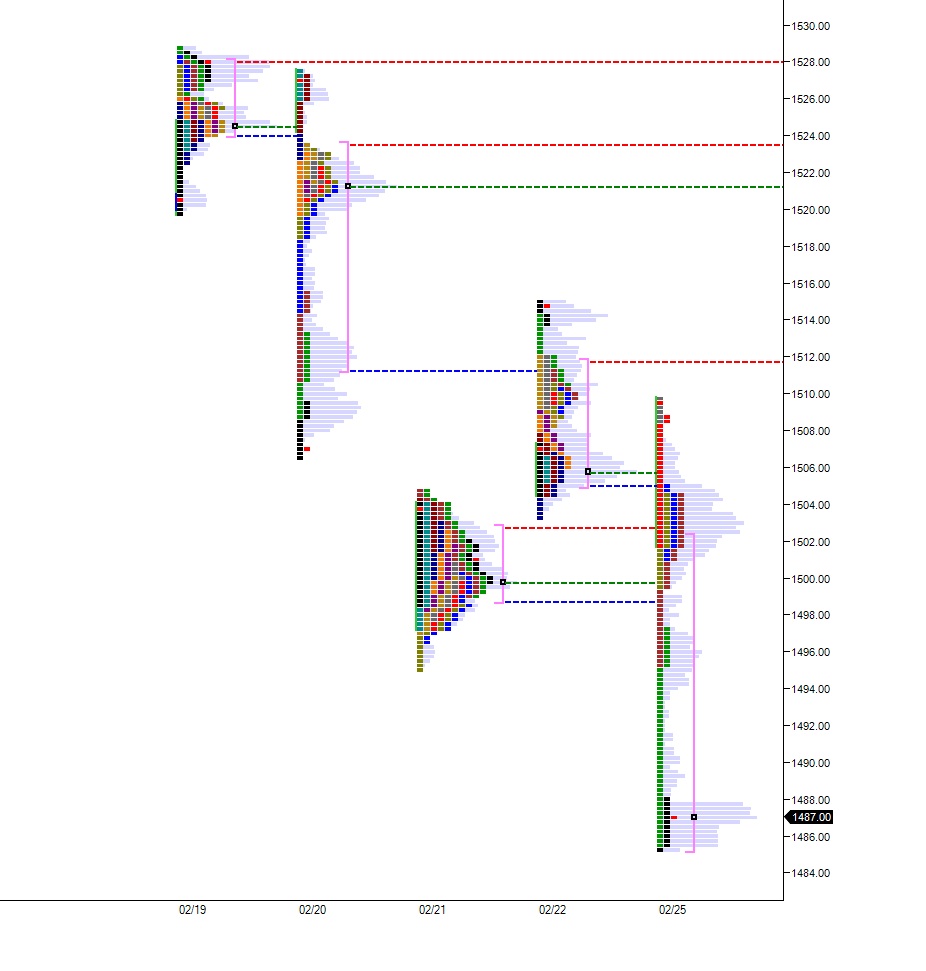 Comments »