http://youtu.be/V8rZWw9HE7o
There are times when the profile formed by a day session doesn't look quite right.  Often this is a result of price being jerked around by the indecisive participants jostling their books.  Specifically, the upper range yesterday looks poorly auctioned.  It looks toothy, with no clear distribution of TPOs or volume.  One of the most constructive things the market could do today is properly auction the upper range from yesterday.
Overnight the S&P found support at 1465 but to my eye what's most important today is where we sustain trade relative to the upper volume distribution noted below in blue.  Notice the very Gaussian form of the distribution, with a high volume node (point of control on the day) residing near the middle of the distribution.  This is a healthy auction.
One last note, the aforementioned distribution makes up the upper half of yesterday's value area.  I'm giving yesterday's value area a bit less significance since the lower distribution isn't as uniform.  However, if we begin trading below the VPOC at 1462 a slip down to the value area low becomes very likely.  If we visit the value area low and whether the bulls show up at that level will speak volumes to the conviction of longs going into the weekend.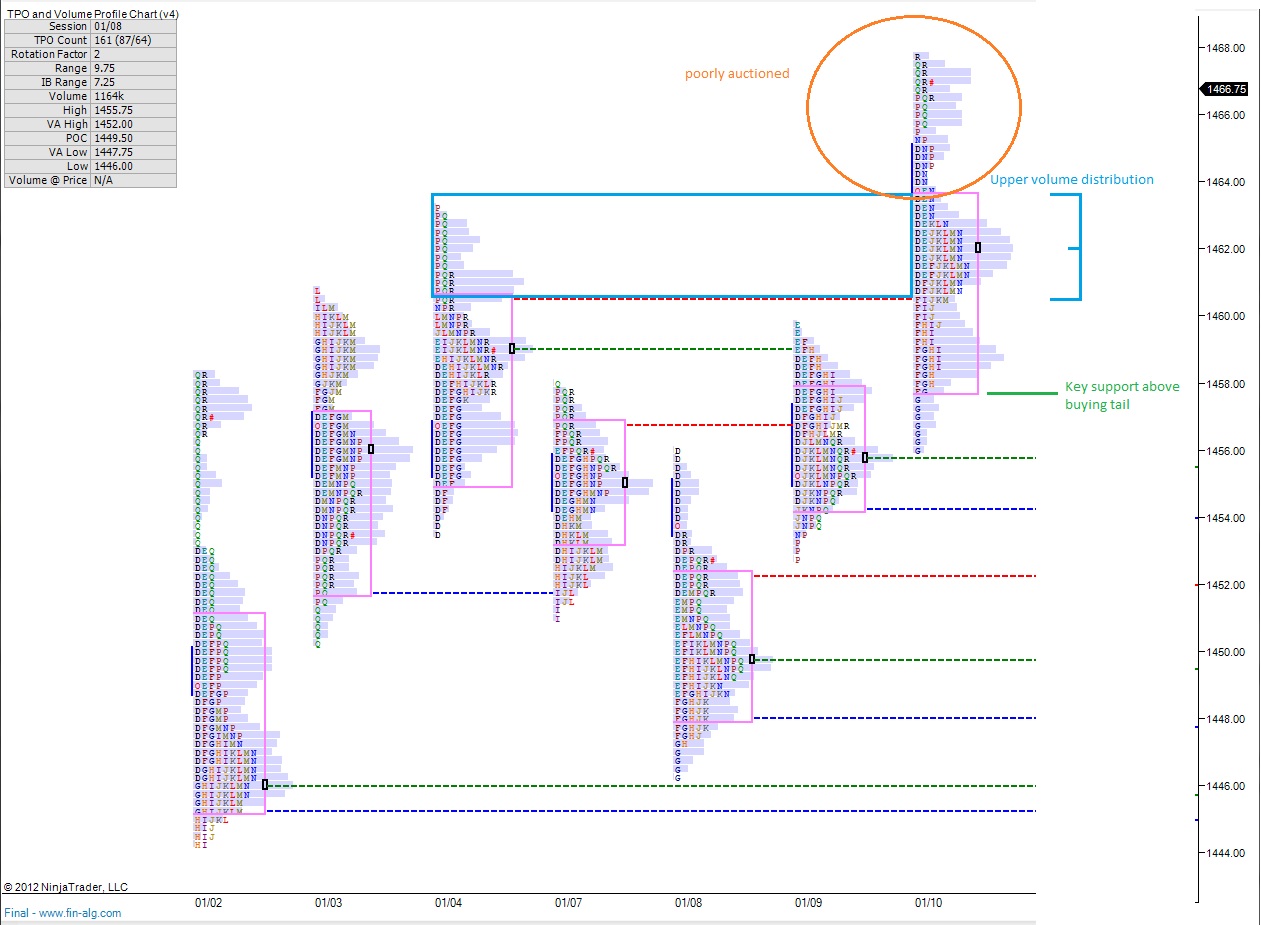 Comments »