I'm looking for buyers to take a more active role in today's tape. They've been getting tossed about quite a bit this week by some rather large sell flow.  But overall we seem to be in some rough, choppy waters.
I'm hesitant to give the bears an edge here, although I do give an edge to volatility.
Early on we're up 3.5 handles from the close yesterday.  I'm looking for sellers to enter and try and close the gap back down to 1539.50.  If buyers don't show up then a critical test of 1538 will result.  This level saw large reactionary buying that was able to stop the sellers in their tracks yesterday.  I plan to lean on these levels and try some longs.  However, if it is lost, and trade sustained below, I will raise cash into the weekend.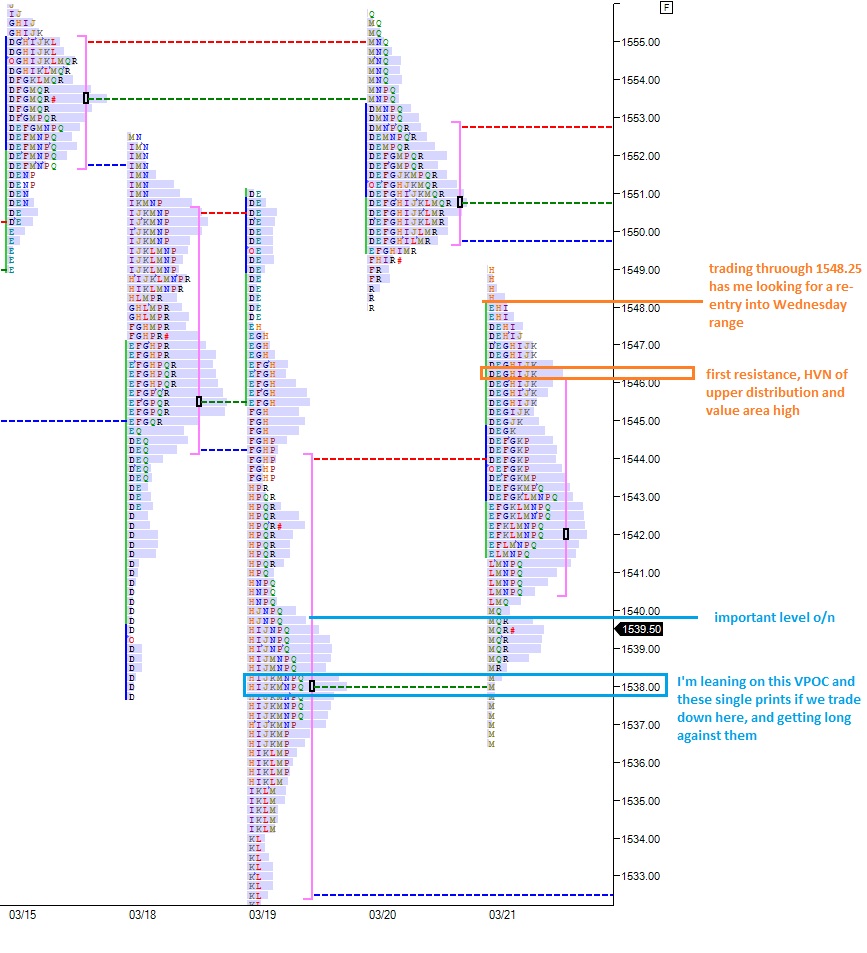 Comments »