As a trader, your job is not to impose your ideas on the market.  Your job is to research ideas and see if the market agrees.  Losses are part of the process. – FuturesTrader71
Often times we make assumptions in the market using the data at our disposal.  I personally feel that probabilities are the best tool available to a trader or investor.  I've built many probabilities into my trading style, and am fortunate to get a glimpse into The PPT which is a treasure chest of probabilities I can add to my stock picking.
Taking a loss does not mean you're wrong if the process is right.
Taking to the profile we're seeing some weakness carrying into the AM globex session.  The S&P futures have hit their head three times on 1496 and at 8:25 the level has been rejected in a rather stern manner by the sellers. Should we see trade continue to rotate lower today, I'm looking for buyers to step in at the naked VPOC from 01/24 at 1490.50.  I will be looking for buyers to stabilize price here.  Should they not show up to the party, I must consider cutting weak names from my portfolio to raise cash.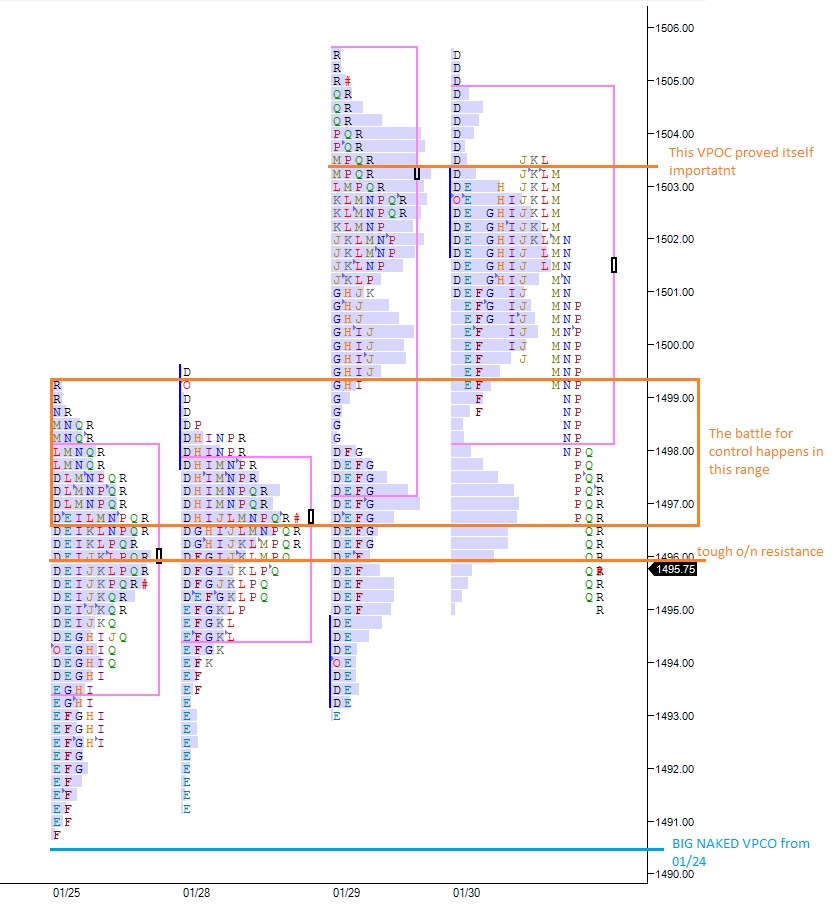 Comments »