Thursday morning shares of Sangamo Therapeutics, a company that tinkers with DNA in pursuit of immortality [ticker: $SGMO] opened up more than +50% after announcing a strategic collaboration with Pfizer.
Let me put this into hip-hop terms so you social media types can understand it.  Pfizer has all that pharmaceutical money—$19.45 billion dollars in cash, according to Exodus.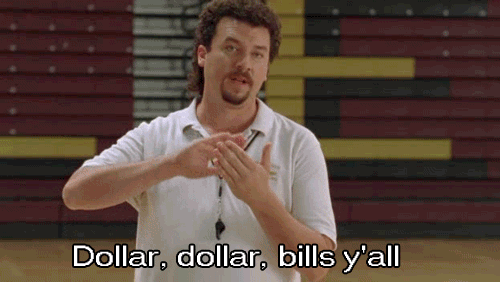 Pfizer generated $14.08 billion in cash flow over the last 12 months.  They are the third biggest cash generator in the drug dealing game.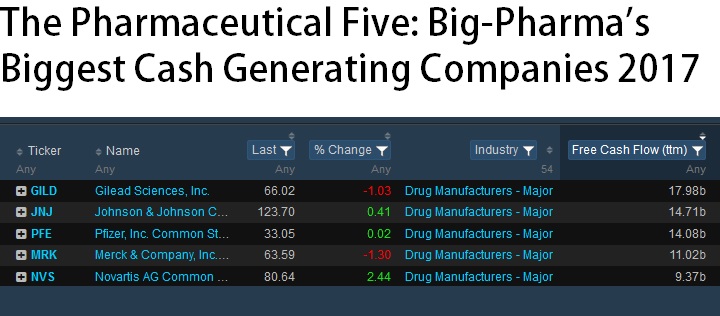 Data courtesy of Exodus Market Intelligence
Pfizer is the Dr. Dre of selling drugs to the masses, if compared to the 2017 Forbes hip-hop top earning artists:
Forbes List Of World's Highest earning Rappers for 2017

1. Diddy, $820M
2. Jay Z, $810M
3. Dr. Dre, $740M
4. Birdman, $110M
5. Drake, $90M pic.twitter.com/Tn1bCtiqxW

— Culture For Us By Us (@CultureFUBU) May 11, 2017
If you were to say, take a lesser know hip-hop artist, like a scrappy white dude from Detroit, and put him on a track with a hip-hop legend, instantly the outsider is legitimized.
The scenario described above is what has fueled a two-day rally in $SGMO that spiked shares up by more than +85%.  On Friday other CRISPR names, which were discussed in these hallowed halls earlier this year, began popping alongside Sangamo.
Full Disclosure: The writer currently owns $SGMO and other CRISPR plays
CRISPR is an acronym that stands for clustered regularly interspaced short palindromic repeats which basically means they can chop up and rebind living DNA.  By doing so they might be able to cure major diseases—CURE—not treat.
Cures are worth way more than treatments.  This is the extent of my understanding of the biotechnology.  It was presented to me by my top scientist and since then the science has been affirmed, without provocation, by the most intelligent medical professional I know.  It was also discussed by the one the the Exodus greats, JungleeGirl.
There was a major battle between UC Berkeley and MIT over who owns patents on the use of CRISPR.  As of today, the east coast thugs at MIT own the patented rights.  Seeing two well-known institutions caught up in a feverish dispute really makes it seem like there is a fire somewhere, behind all the smoke.
Then I began applying some analogous techniques passed down by the Option Addict, and noticed the entire space looked aligned with discouragement. If that assumption holds true, then the moves happening this second week of the fifth month under our new authoritarian regime could be just the beginning.
This is my top theme trade of 2017.  Everything else I own falls into five categories:
Systematically chosen by Exodus
Outsourced to The Fly
Super boring dividend stocks
Elon Musk (all Praise and Glory to The Leader)
dicks, everywhere (see Section III)
CRISPR stocks are catching a bid across the board as investors voted 'yes' for an immortality elixir, the biggest attempt yet to alter what many consider to be fate.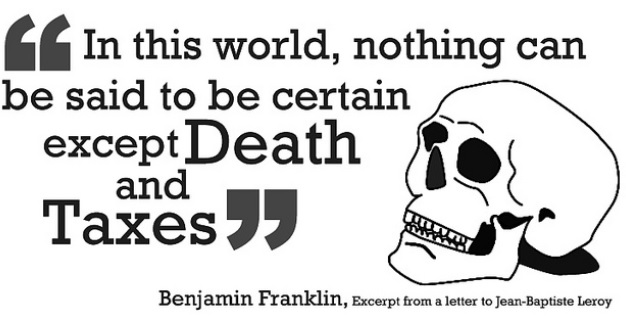 Comments »