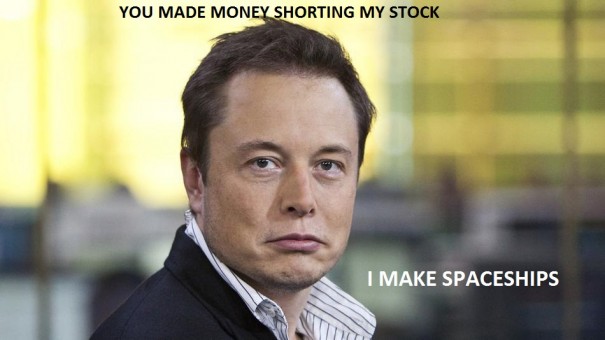 It sure is hard to put fresh money to work buying shares of Tesla up here, just a stone's throw away from all time highs.  Most of the fundamental folks could not stomach "how expensive" the company is.
How must is the biggest disruptor worth?
Deutsche Bank thinks it's worth about 38.7 billion, today.
My investing philosophy is simple, invest in the best jockey riding the most disruptive horse.  Of course I would find it hard to buy TSLA today, up here, because I chomp charts like an addict.  However, while we all wait for another pullback to get on the bus or add, this stock is about to break out.
And if market participants are willing to risk their capital with Tesla, ridiculous valuation and all, that might be a pretty good indication of RISK ON.
FD: long Tesla common, long term