The best rallies in the world come during downtrends.  The first bounce is always shorted too soon, and when these 'hole' shorts realize the natural geyser forces are erupting, they are forced to join the bid.
Breadth is nearly 90% on the session, and with February starting on a Monday [and it being a leap year] we are likely to see continued strength through the first three days of the month.
And I am without any position trades.
However I have investments.  Some are doing better, others are Twitter.  But I added a new one this morning–AT&T.  I love the look of this chart, long term, as it finally breaks from a multi-year consolidation.  We are addicted to our smartphones from age 8-80 as Howard would say.  I only want extremely big, stable stocks, and I don't want to think about them often. Look at this massive consolidation…here's to hoping the breakout sticks: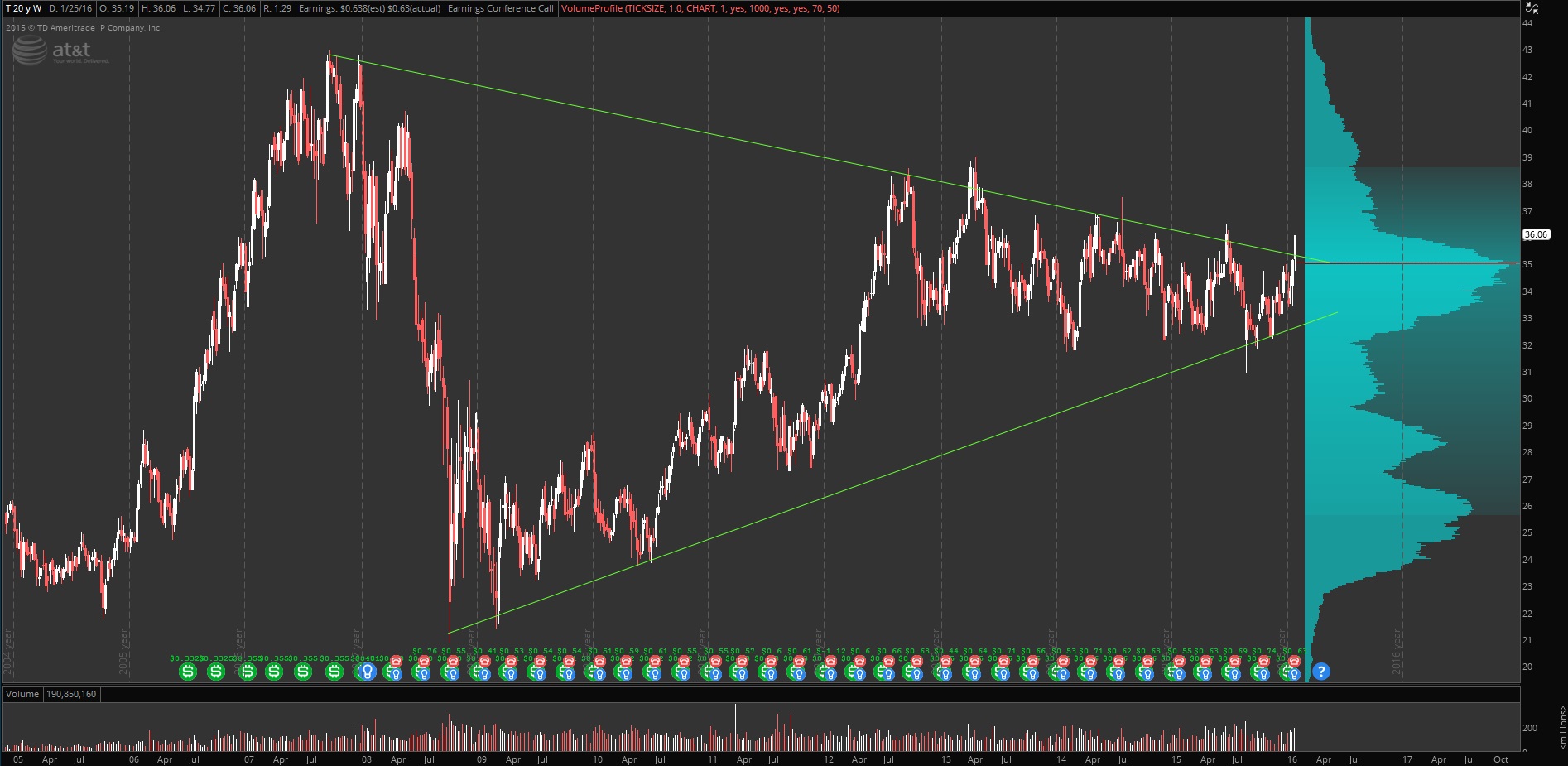 This way I can focus on dominating the futures markets without distraction.
Programming note: I will be around the interwebs all weekend.  I am doing Exodus demonstrations for members only.  If you want one, email me Vince@BlacklightAnalytics.com
Comments »