As a bull thrust starts to mature, you begin seeing notes cross the trading desk about takeovers.
They are usually chatter with no legitimate source.
Today's takeover chatter is on First Solar and FireEye :::cringes:::
$FSLR has traded like a crate of rotten tomatoes during the summer '16 rally, so it makes sense to try for the 'takeover rumor' Hail Mary to help unload this filthy solar laggard: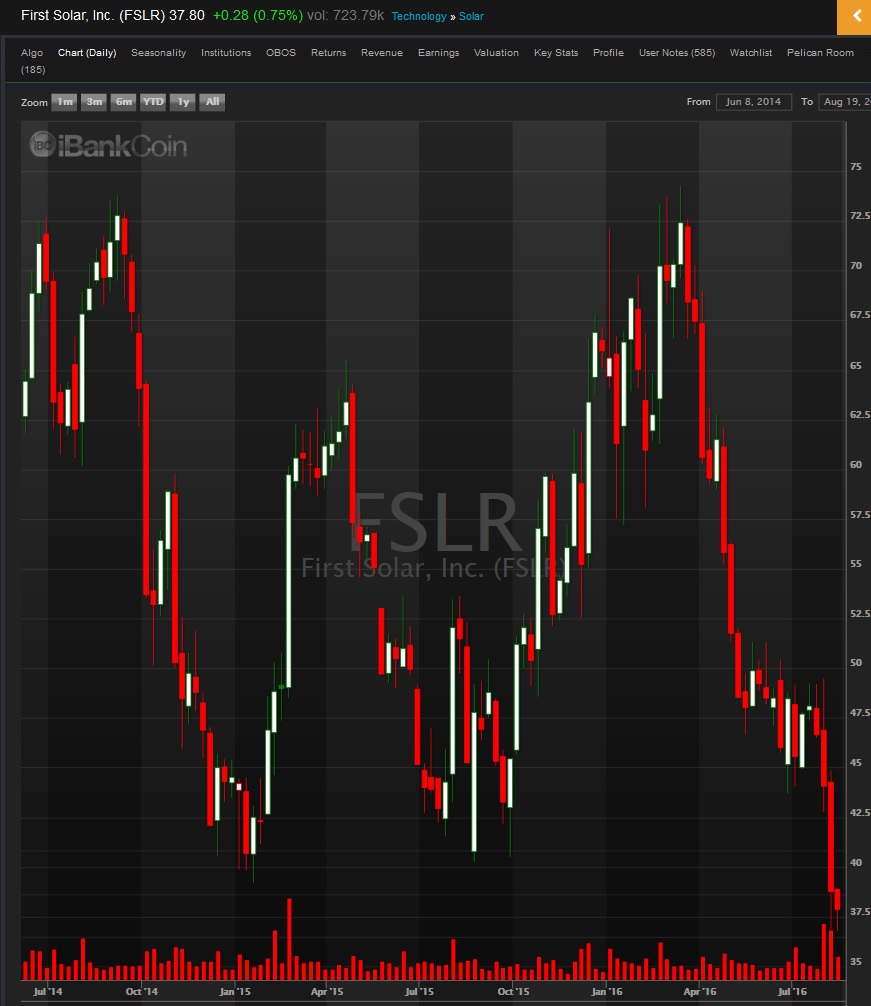 Same goes for $FEYE aka The Devil himself.  It's getting a better bump on the rumor.  Keep an eye out for the bulging sack of overhead supply ready to soak up any buy flow: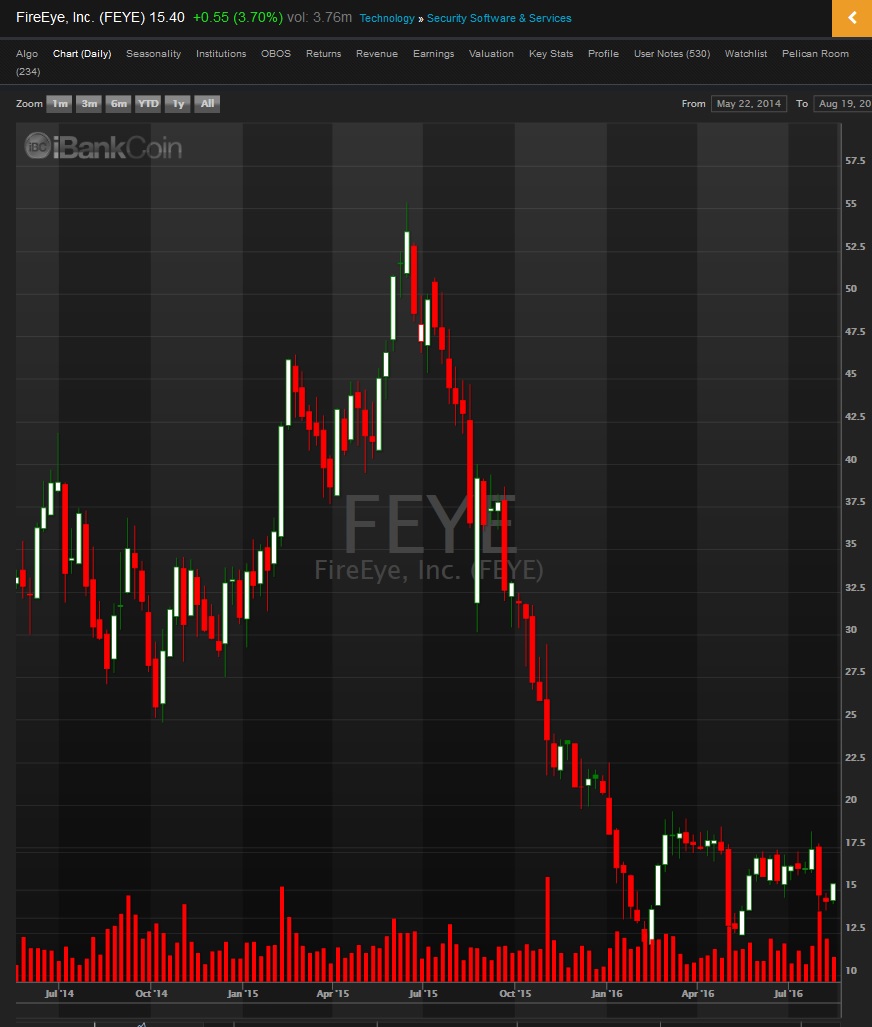 Here's how the rumors hit the wires:
10:03:28 FireEye Shares Spike ~3% Higher, Turn Positive; Hearing Traders Passing Around  
Unconfirmed Chatter of Takeover Interest 

10:29:18 First Solar Shares Turn Positive as Traders Passing Around Unconfirmed Takeover  
Chatter, Stock Now Up 1.6% 

You can take these rumors as fact and go long either of these stocks.  I will just sit over here, biding my time and preparing for the return of volatility so I can make hay in the NASDAQ arena.
Comments »