Hangin' tight, not really moored to the same emotional tirades that used to drive me fucking nuts in the past. To think that I used to burden myself with the responsibility of handling and overseeing the net worth of so many people, most of which are some of the most horrible people I've ever encountered in my life, I can only appraise my life after money management as zen — turning yours truly into a peacenik — only interested in good times.
Markets just dumped out, but I don't really give a damn about that. I'm going to make a King's ransom in my $WLK position. Time is on my side.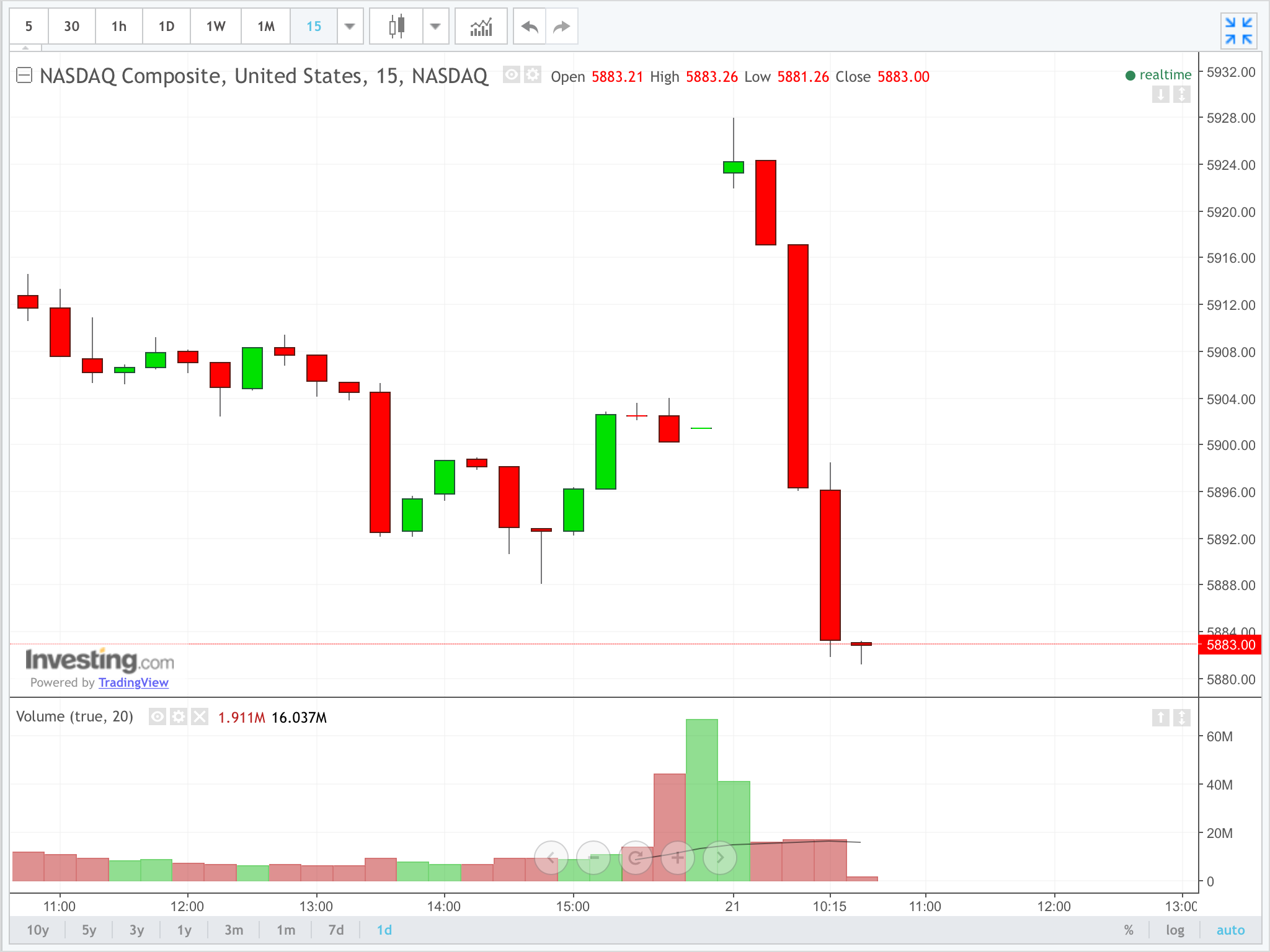 The Euro is much stronger today. I suppose the shills are enthused by France's Macron and believe populism is as dead as David Rockefeller. Can't we just get back to FOXCONN slave factories and rapidly disappearing factory jobs in America — in an effort to funnel our unskilled labor into becoming wards of the state to do with as we please? The monarch would also prefer that all wards of the state be disarmed — in order to protect them from committing suicide with their loaded pistols.
Market breadth is under 40%. Director Comey is investigating Russia and Putin is getting ready to meet with Sec. Tillerson. President Trump is permitting his daughter live in the White House and muslims are no longer allowed to play with their iPads en route to America.
Cheers.
Comments »