This isn't a joke people. Laugh and masturbate all you want over a rigged market dominated by explicit central bank schemes, but this is the game changer. The collapse of Deutsche Bank is underway and it's having a profound effect on other banks too, like Commerzbank and Soc Gen, just to name a few. I can't even sleep right now.
Bloomberg's @MooreMichaelJ explains why there's concern about Deutsche Bank https://t.co/tC3RidtcI0 pic.twitter.com/KueEt1xwAH

— Bloomberg TV (@BloombergTV) September 30, 2016
Shares of Deutsche are collapsing, now off by 9%.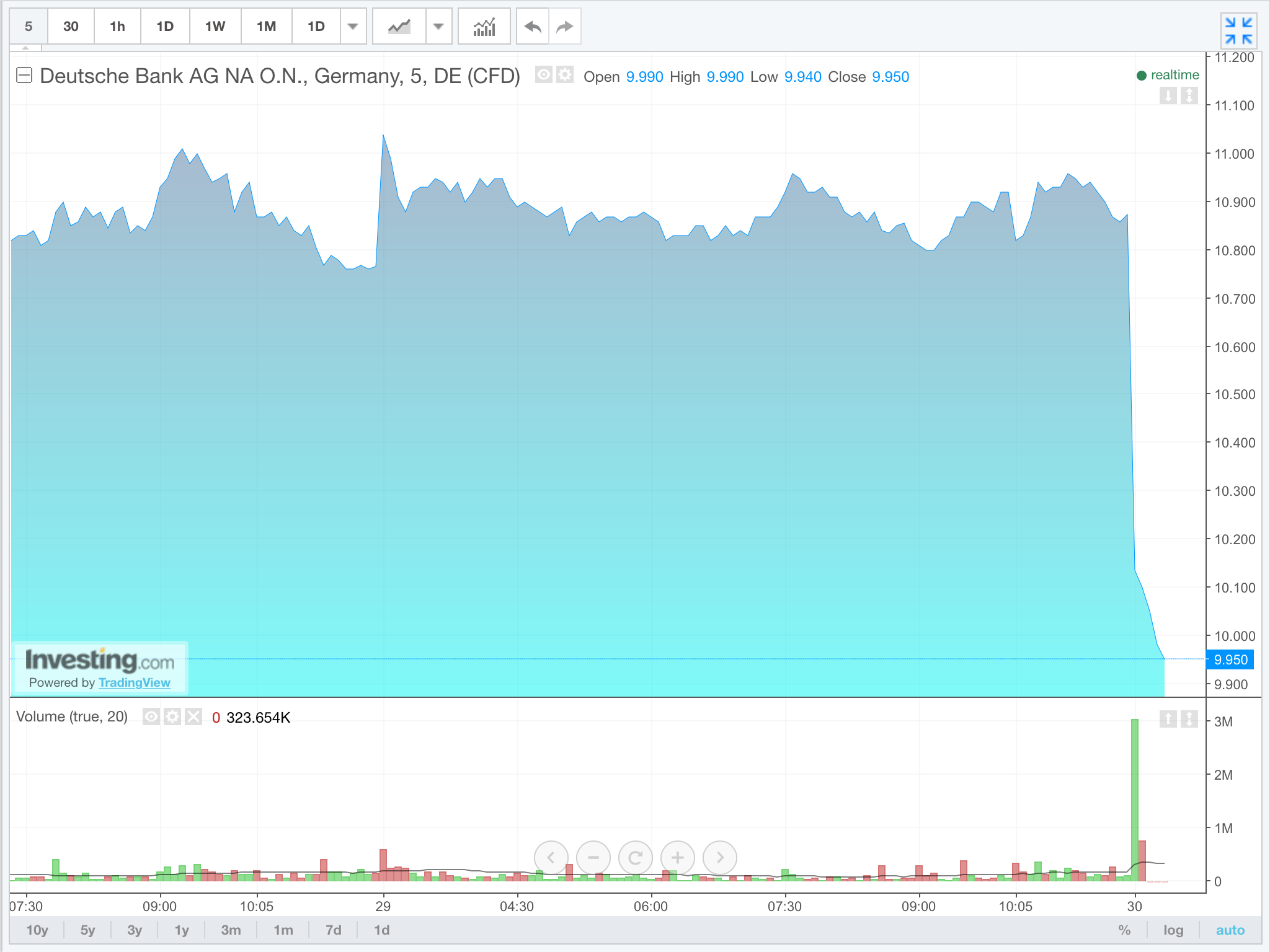 Germany's second largest bank, Commerzbank, is collapsing — down 7%.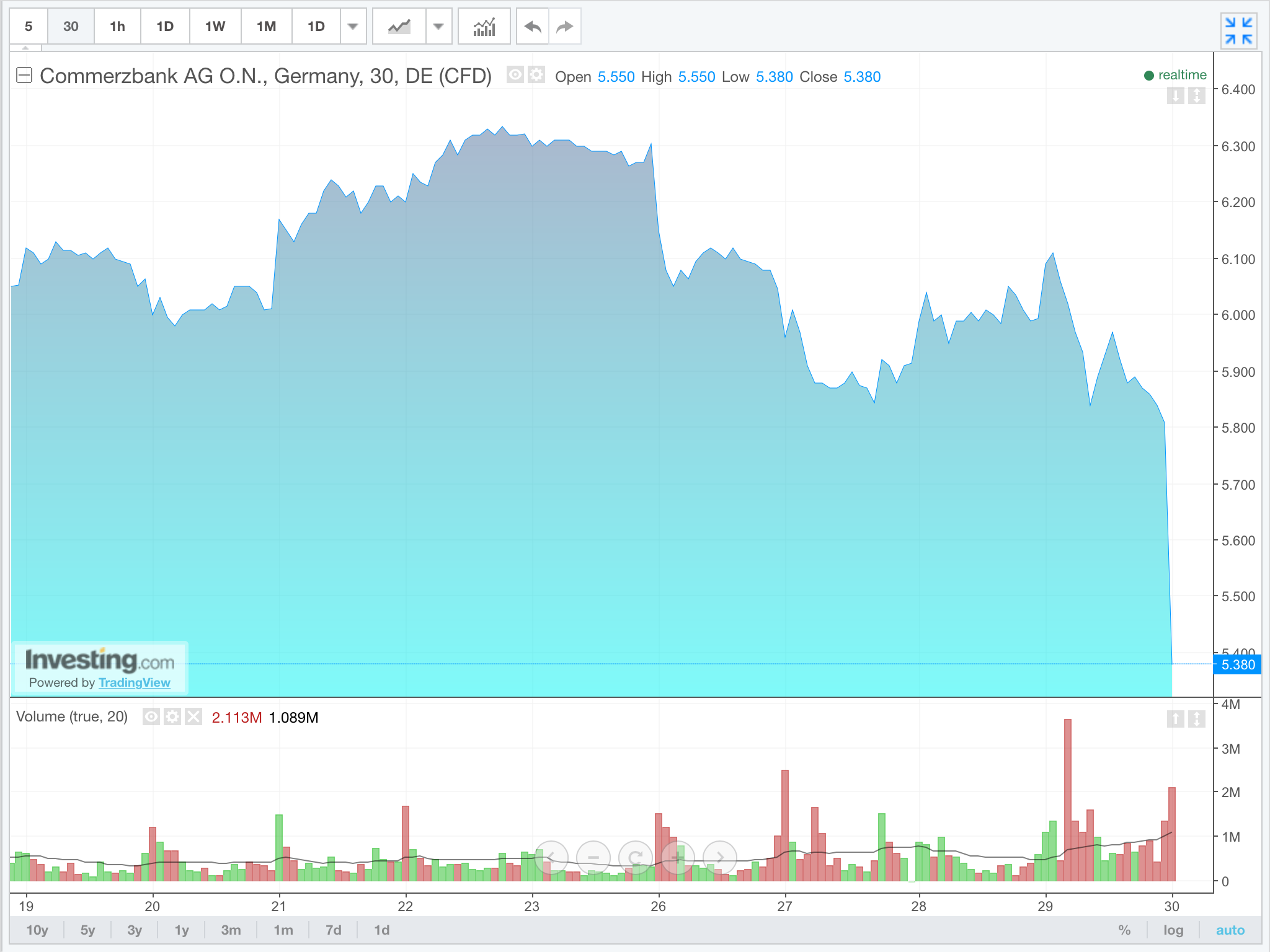 Soc Gen is off by 5%. You get the picture.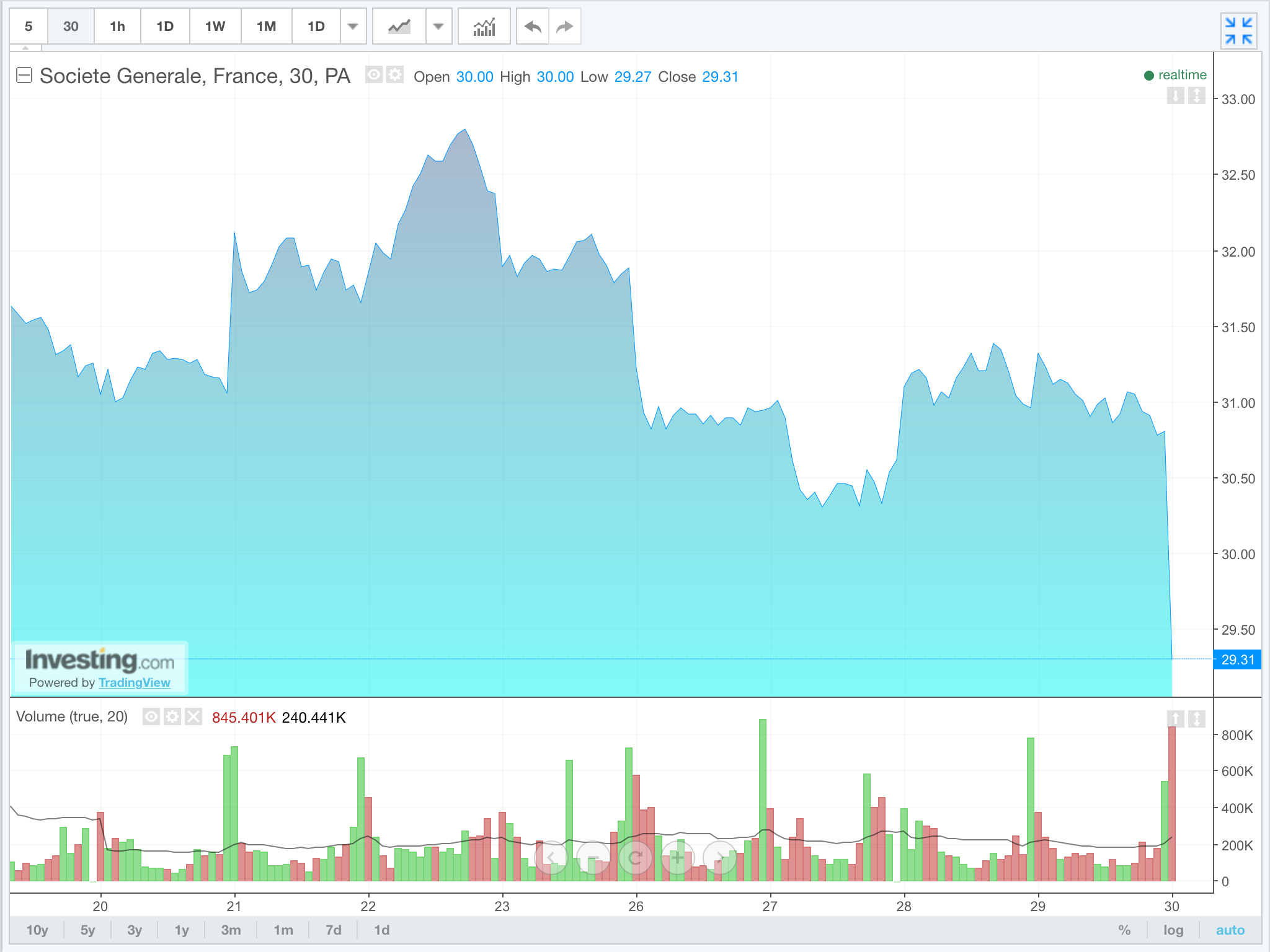 German and American yields are dropping like a stone, while peripheral Europe rise. This is a huge issue that will become front page news if it should continue.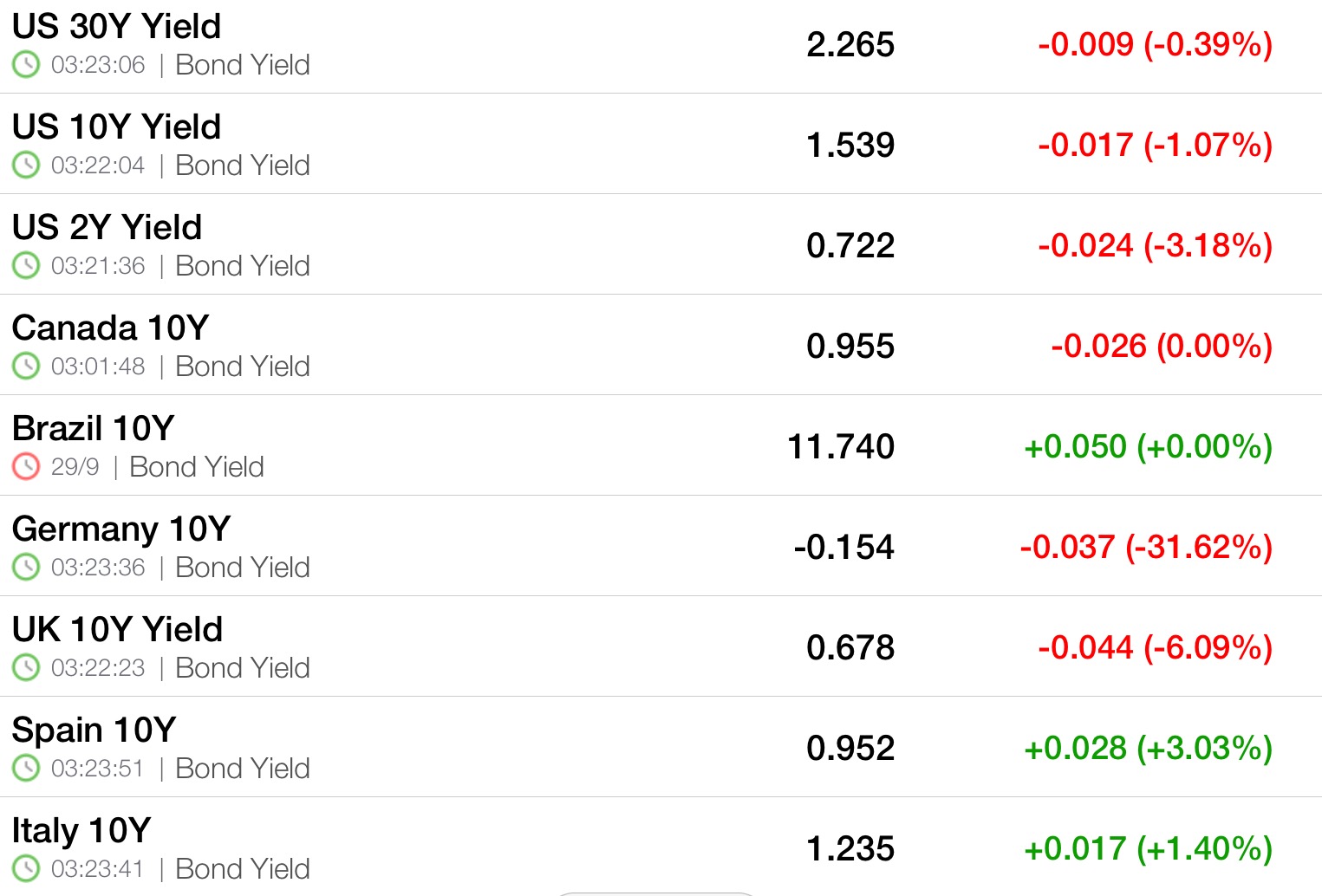 Futures are down over 100 and Europe is down more than 2%.
Comments »