Very mysteriously and without a whim, Chinese buyers of Hong Kong stocks have all but vanished from the market place. This might have something to do with the fact that there has been an unending depreciation in the yuan over the past year, which has accelerated over the past 3 months.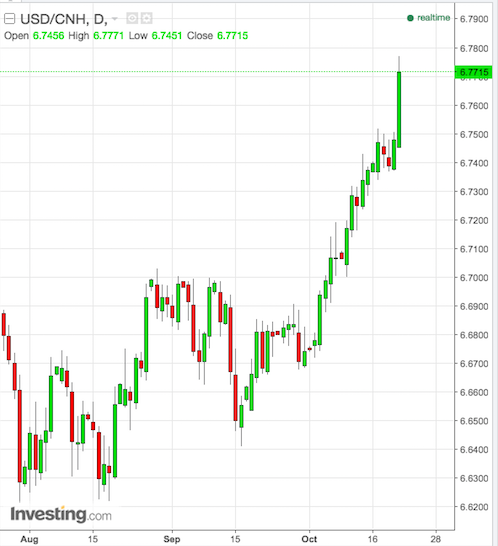 Liquidity is getting tight.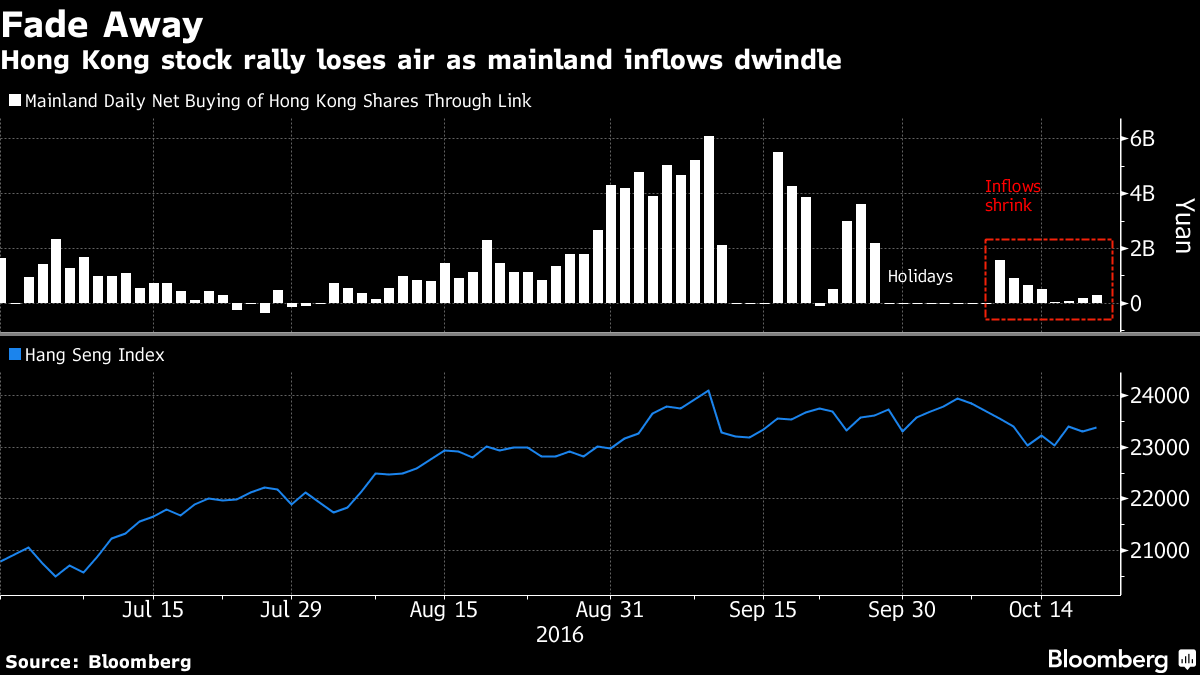 "It's a bit of a mystery as to why this is happening," said Mohammed Apabhai, head of Asia trading strategy at Citigroup Inc. "Nobody has put forward a convincing explanation about exactly why the southbound flow has dried up and whether it's a temporary phenomenon. That has removed one of the supports from the Hong Kong equity market."
Last month, trades emanating from Beijing equated to more than 17% of total turnover in Hong Kong — a new record. As of last week, that number collapsed to just 7%.
Maybe the Chinese are taking a siesta, chilling out ahead of the elections. Or, maybe someone stole all of their money, and their balls. Either way, Hong Kong will be fucked, in the streets, if Mother China doesn't get back in there to sop up all of their retarded stocks.
Comments »