The entire downtown area of Charleston, SC is underwater.
More nothing-burgers. They taste stale.
Here on Wall Street, we're flooded with profits — benefitting from a lack of serious damage done to the banks and the insurance sector. For a moment there last week, people were getting nervous about property damage, from the perspective of a banker who'd be forced to pony up to policy holders. Assessing the damage today, those fears were grossly exaggerated.
Property insurance stocks have risen from the dead and are eating the faces of short sellers.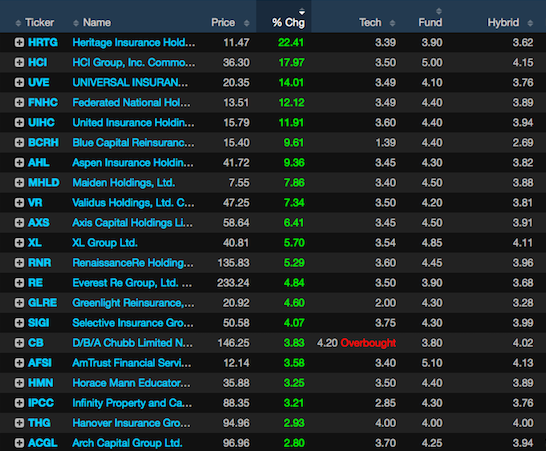 My only moves today was profiting from my UVE and AEL positions and purchasing an initial spot in XIV.
Comments »