Stocks head into Friday's open with a strong tailwind behind it. If things remain as they are, it would be the first week in three that stocks outperformed both gold and bonds. Year to date, gains have been quarantined in mega cap sectors — leaving smaller, higher beta stocks, pissing in the wind.
Oh, you think I'm fucking with you?
Observe. Pay attention to this.
Stocks with market caps over $50b, 170 of them in all, have returned +9% for the year. The composite market caps is upwards of $21 trillion.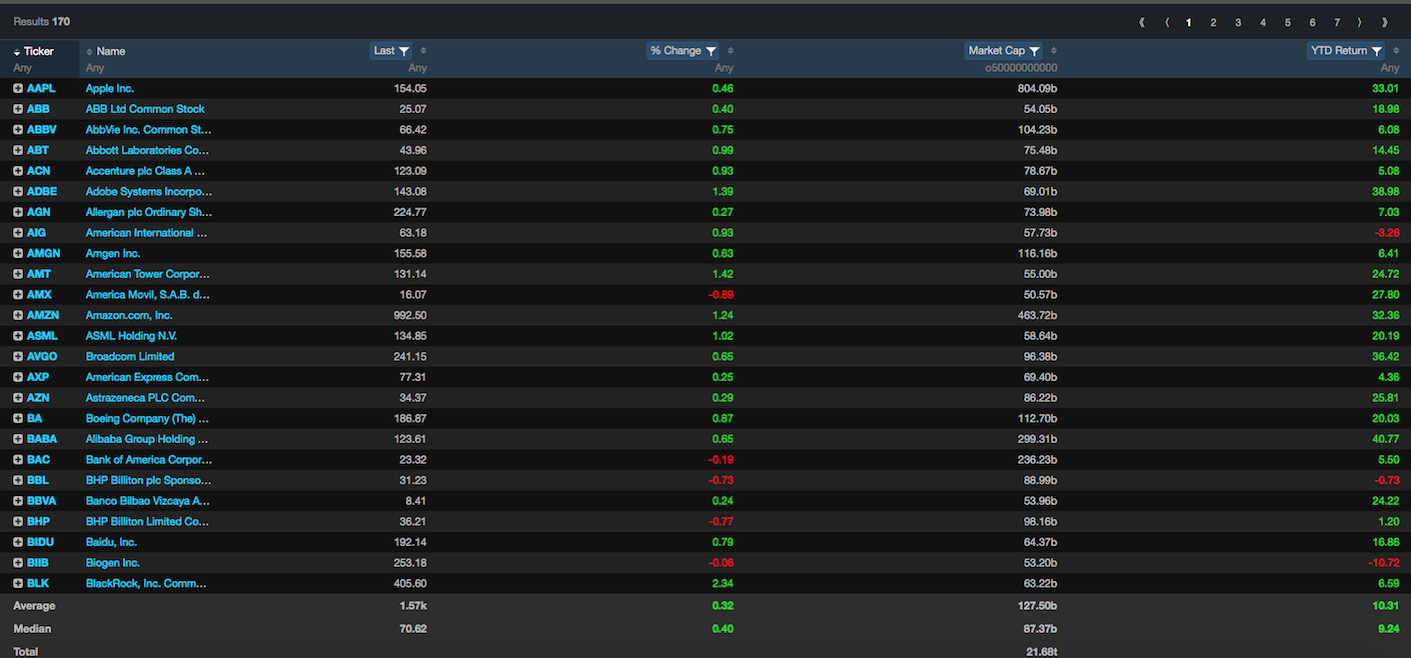 If invested in stock with market caps of $50b and below, gains shrink to a paltry 1%. The universe includes almost 3,900 stocks with a composite market cap of $16 trillion.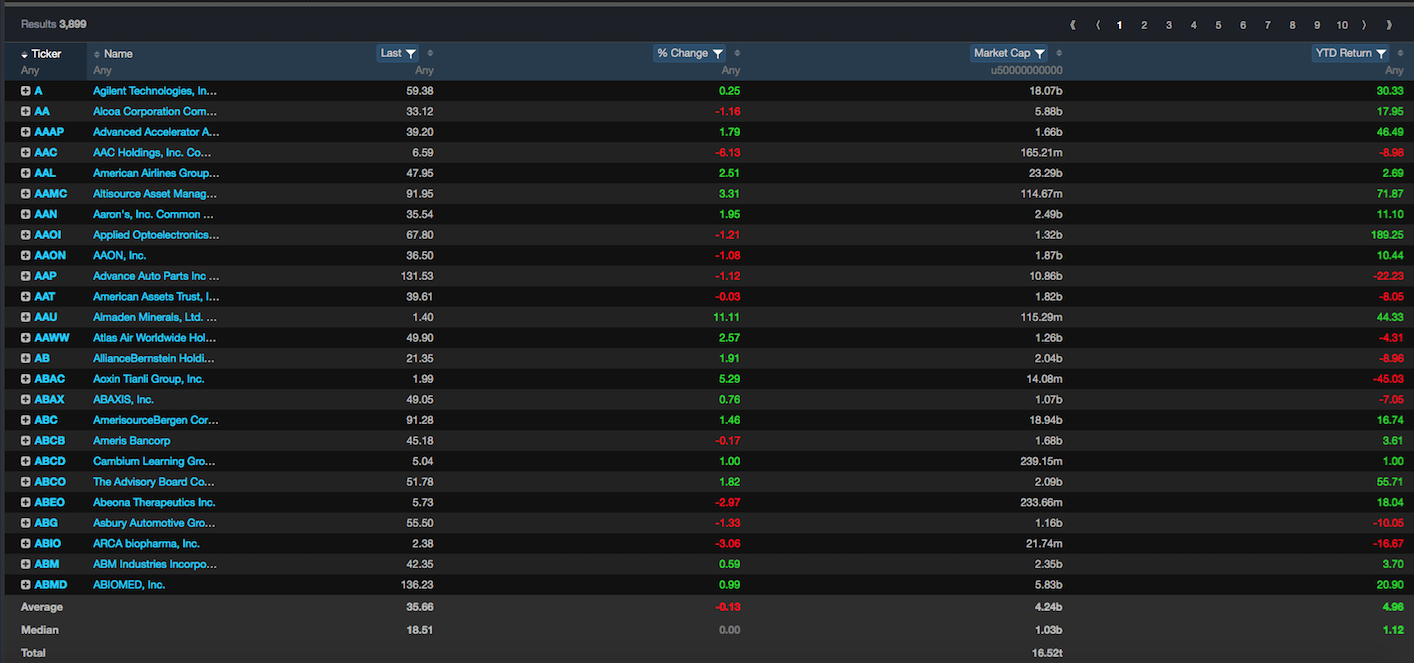 God forbid we decided to invest in stocks with market caps of $5b and lower, we're be down for the year.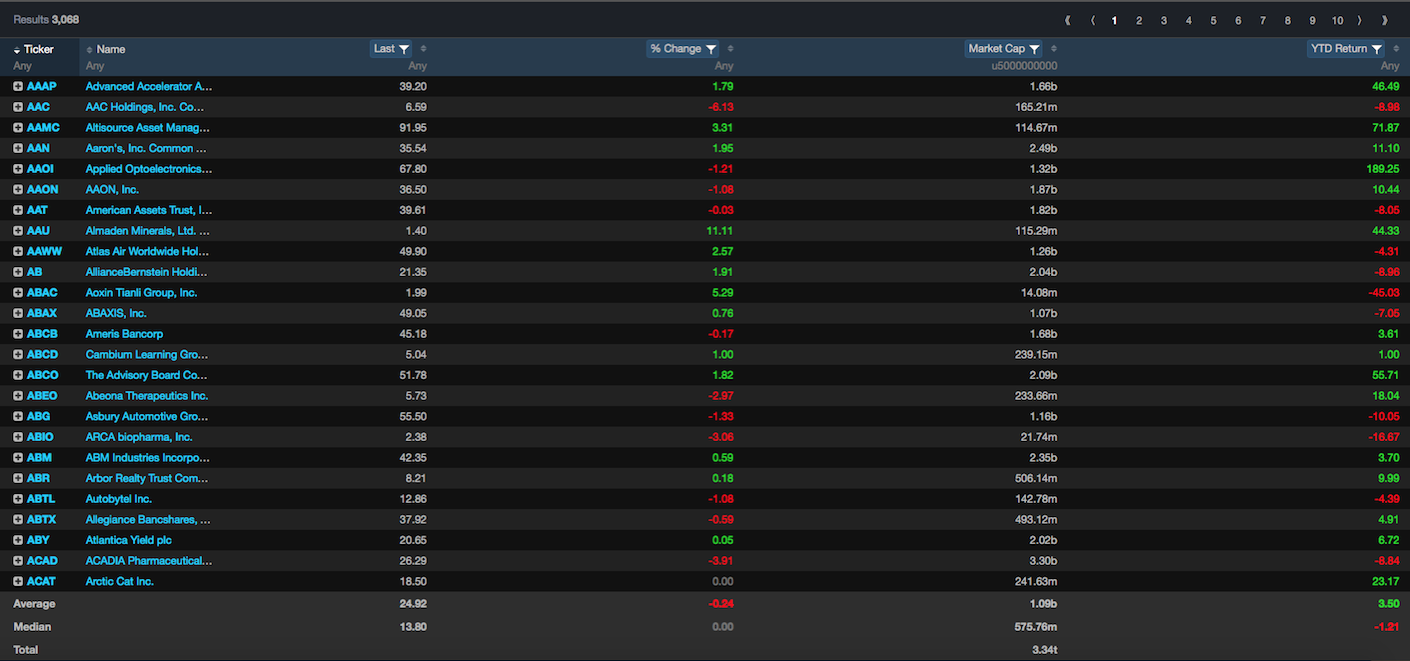 Having access to the Exodus platform, I am able to dial down to see where the issues are found. Small cap stocks have performed miserably for the year. So my point is this: if you're not modeling to larger cap stocks in your stock picking routines, you're playing yourself, more or less.
European stocks are moderately lower, by 0.55%. Gold is pressing gains of 0.74% and futures are flat.
Stocks performed admirably this week, particularly in the large cap sectors. I am obliged to execute trades today in a sundry of stocks, according to my model. I will review it this afternoon, hoping to not be disappointed again by an equity drawdown, which would prevent me from having some fun. Judging by the early pin action, it looks like risk off might prevail today.
Comments »