It's unfortunate, but half of yesterday's grandiose gains have been depleted from the matrix of the market. Goldman Sachs has taken them, along with your money, and deposited them into their vaults.
Good news, however, 33 banks 'aced' the Fed's stress test — providing buoyancy to certain bank shares.
Here are today's winners in the banking sector.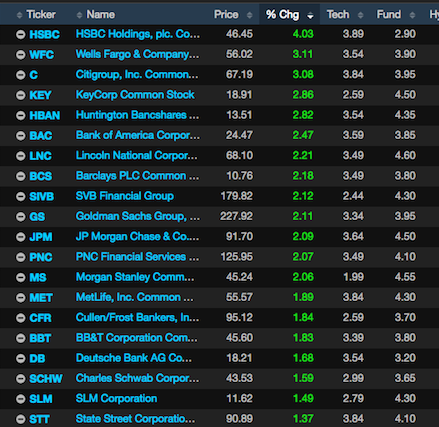 I wouldn't worry all that much about this market. It's merely shitposting, wasting time, like the President of the United States. Summer is here, expect nothing spectacular.
Comments »