I'm awfully pragmatic when armed with facts. For all of my Trump shilling and anti globalist rancor over the past 6 months or so, I'm quick to adjust my portfolio to best conform to my standard of living — the mode by which I'm accustomed to.
Without delay and almost with a feverish hunger, upon learning that Le Pen had lost while winning, I set out to buy the biggest globalist banking plantation the world has ever known.
I bought Deutsch Bank.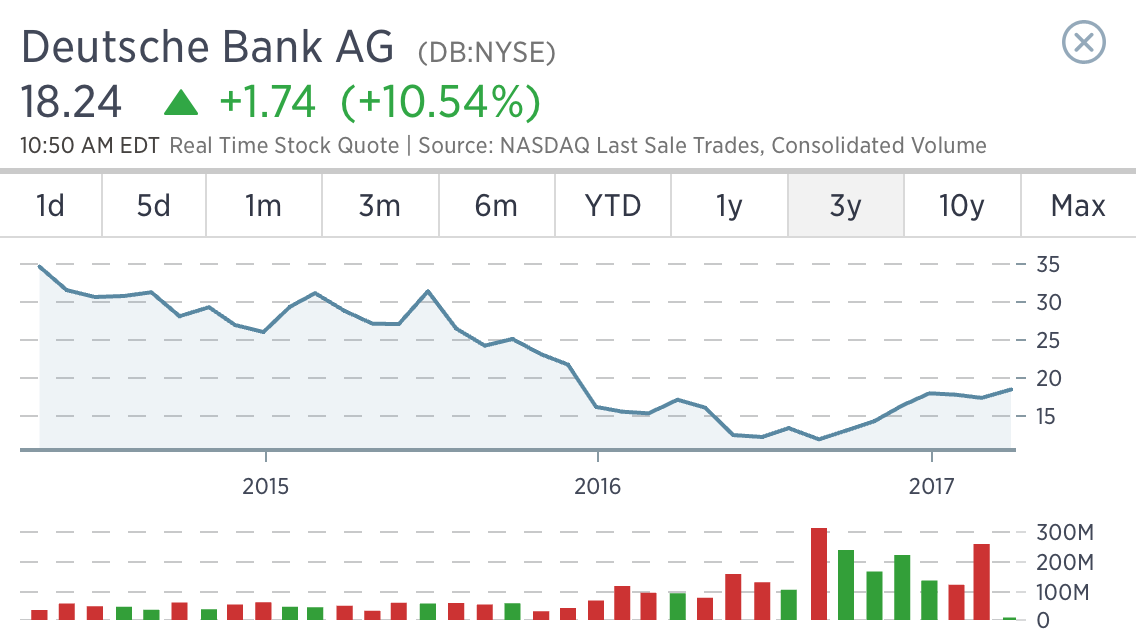 Some might argue 'it's stupid' to buy such a gap up or 'wait for it to pull in.'
Fuck you. I'm not waiting for anything. I want to be long of the ECB in euro terms — because resistance is futile and cycling against a whirlwind is hard. It's much easier to stop peddling and let the winds cast you into the sky and take you wherever it's destined to go.
Comments »