The LYFT ipo is going to be ultra-violent. At $72, the market cap will be around $25 billion. Estimated revenues for 2019 is $2.5b, placing their price to sales ratio at an astounding 10x revenues. If the company is growing 100% per annum, this is not a crazy valuation — all things considered. They are losing $1b per annum.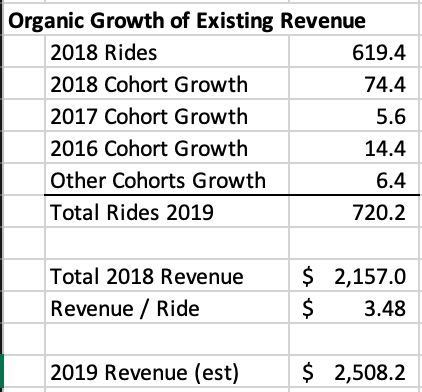 The problem here is the fucking IPO process. There isn't a fat chance the stock will open up at $72. My guess, the stock will soar to $125 — which would boost the valuation to $42 billion or a price to sales ratio of `17x — making the shares almost uninvestable.
Here is an early Lyft investor, CEO of Oceanic Partners, shilling for this investment.
Comments »