Bank of America Merrill did a survey last week, which was picked up today by Bloomberg, expressing the reticence of fund managers — because MUH valuations appear to be stretched.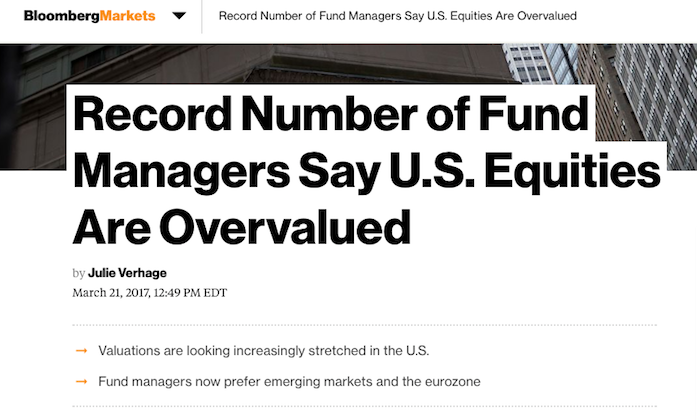 Seemingly, record numbers of panic filled managers view U.S. markets as most oversold — a narrative being delicately woven by the media shills in an ardent effort to talk down markets.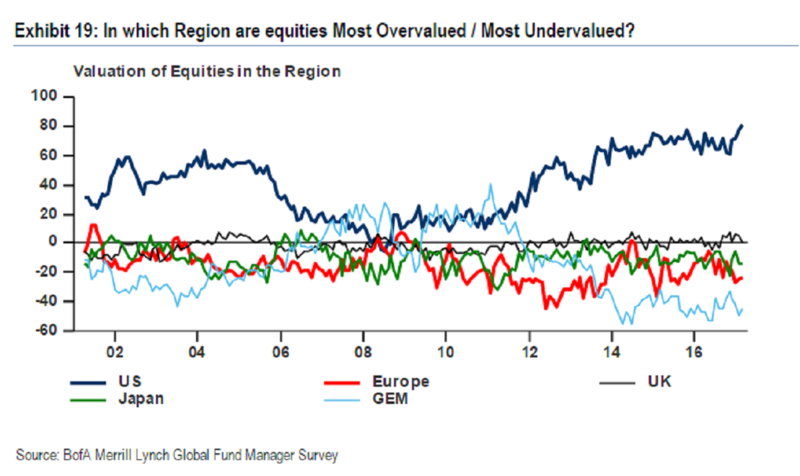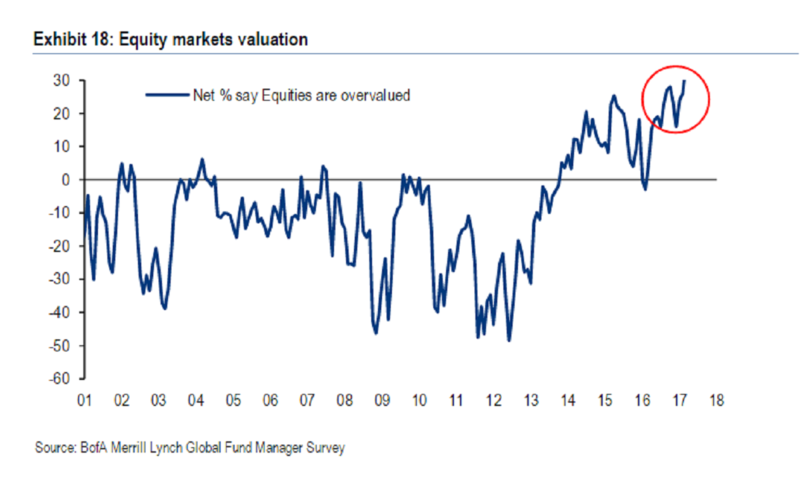 BofA's Chief Investment Strategist, Michael Hartnett, penned a useless note to clients,  showcasing this survey as incontrovertible evidence that markets are, hilariously, most overvalued since 2000. On the flip-side of this shit-libbed survey, a record number of participants, likely pooled from the San Francisco bathhouse scene, view European markets are most undervalued. In other words, we're going to tank, dot com bust style, all the while migrant impugned Europe escapes the horrors and ends up raping and pillaging shorts for the remainder of 2017.
Good luck with that, fucked face.
Subsequently, Asian markets are reeling lower, led by the NIKKEI -2%, the resource heavy S&P ASX, -1.6%, and the Hang Seng -1.2%.
DAX futures are off by 0.75% and Nasdaq futs are down by 15.
Prepare for broken elevator cable pin action.
Comments »