Everyone hates Russia. They have nuclear weapons. They bomb our ISIS allies in Syria. They refuse to be ruled by friendly globalist oligarchs. They displaced actual nazis in the Ukraine. And, they have a lot of oil and have been punching our terrorist factory country, Saudi Arabia, in the face with a steroid induced vigor–by stealing market share from China.
"There's a market-share battle going on mainly among the Middle East producers and Russia," Olivier Jakob, managing director of Petromatrix, said by phone from Zug, Switzerland. "Rivals are making a big push into China."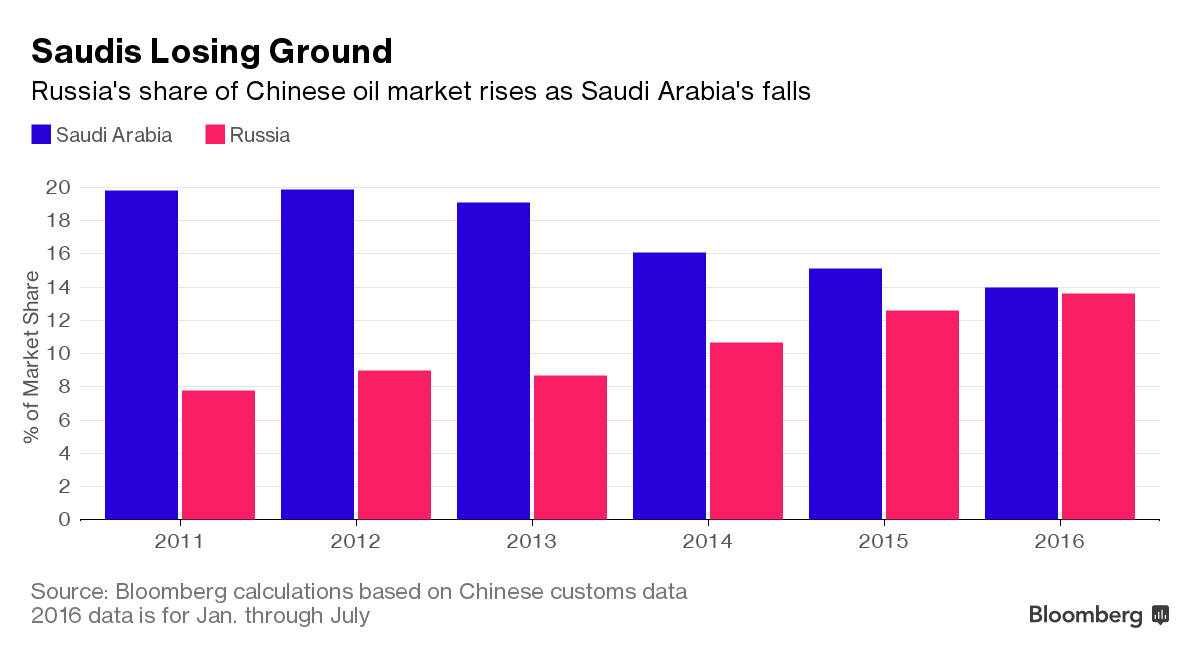 So pray tell me, if you were a Saud King, lamped up in your harem– wondering about how to fix your countries great oil problem– what would you do?
Wouldn't you try to recapture the glory days of when George Bush was President of America–when your agents were permitted to blow up skyscrapers with airplanes to induce an oil shock, by which you would profit, handsomely, through a near monopoly of America's oil markets? After the great spike in oil prices, however, devils in the Bakken shale, and other American locales, started to exhibit sentimental feelings of capitalism.  They drilled like motherfuckers and made America a great oil producing nation. Your Saudi Kingdom was turning to shit, right before your very eyes. Market share losses were both abundant and rampant in both of your core markets. The future looked grim.
The only logical thing to do was to manipulate oil prices lower, in order to bankrupt the marginal players in America, which would then allow you to take back share, without even having to crash airplanes into buildings.
This, however, has not worked out according to plan–as American ingenuity and an instinct to survive, have made this process tumultuous for the House of Saud.
This is an ongoing struggle and the end of the story hasn't been written yet.
Comments »