http://youtu.be/deghL8o0qHM
The buyers continue to show conviction, and with the powerful numbers out of Goldman, and Jamie Dimon taking a pay cut to save face for having degenerate traders in his ranks I can understand their conviction.  The financials are getting their act together.  And the semiconductors are seeing buyers rotation.
The characteristics of yesterday's profile suggest shorts were put into a squeeze.  You can see the "P" shaped profile suggesting the rally higher yesterday was drive by old business like shorts buying to cover their position.  This also suggests that the rally struggled to encourage new participants to enter into the market.  Should that theme carry into today, we could expect the market to auction lower, filling in the lower half of yesterday's profile.
The other scenario is a break higher.  As over extended as we are this is still a real possibility.  No need to get fancy trying to spot the rally, just look for price to take out yesterday's value area high and how we behave as we approach the high of the day at 1469.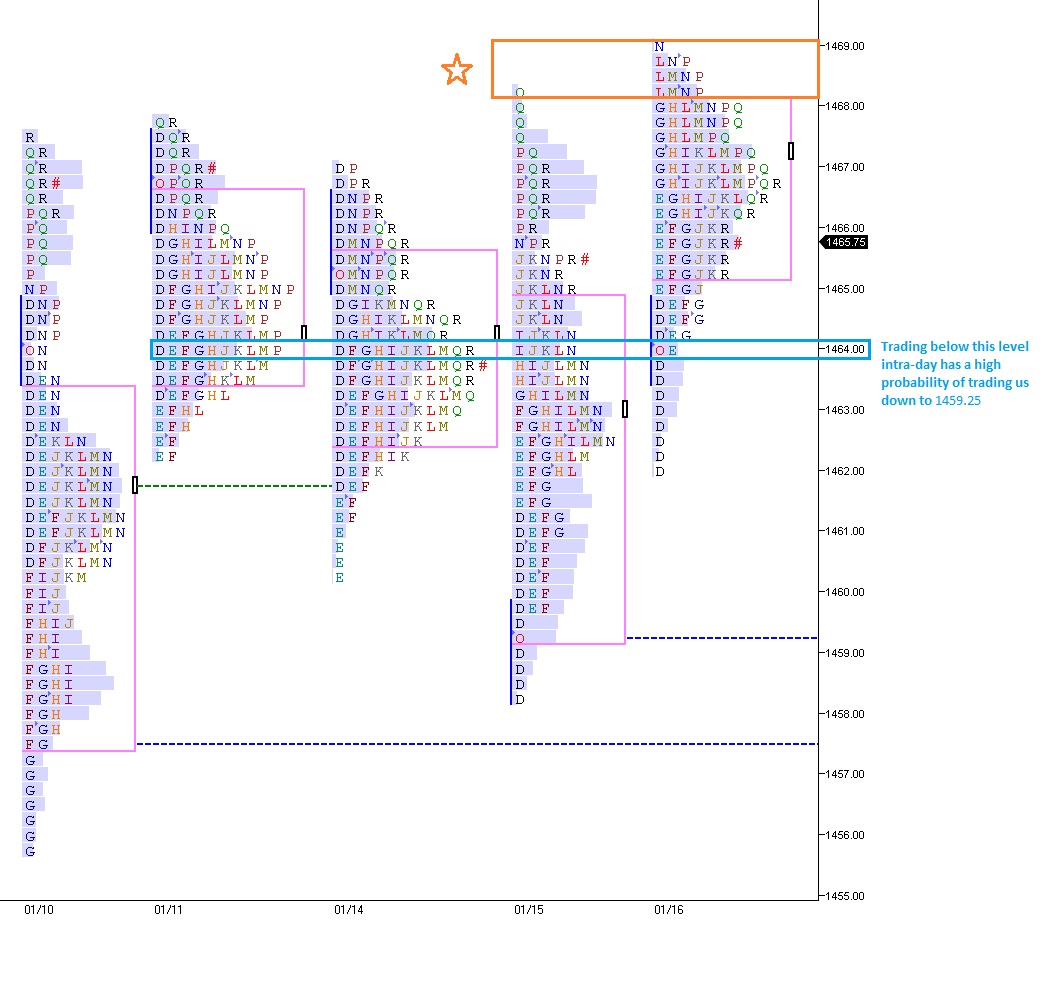 If you enjoy the content at iBankCoin, please follow us on Twitter