One of the first things I looked at this morning was a zoomed back chart of all the 2013 daily auctions.  I then traced the progression of the high volume nodes to shine light onto the intermediate term auction.
The trip thus far has been a very orderly auction, with the first pullback tagging the high volume node (not leaving it naked) and the pump following the pullback achieving new highs.  When trading momentum this is exactly the type of behavior you want to see.
The last three days have seen the progression of value slowing and beginning to tightly overlap, with our prior two sessions actually sharing a point of control at 1464.25.  The behavior around these levels the next time they trade will be a key piece to the overall picture.
As of this writing the globex session is making fresh lows and we could be starting our second pullback.  However I'm hesitant to call direction with the several macro events occurring today.  Instead my plan is to give more weight to the afternoon session and simply manage my existing positions.
Should we trade lower we will look for signs of buyers at the 01/09 VPOC at 1455.75 then the same day's value area low at 1454.  If those levels can't hold the sellers will target the 01/08 value area.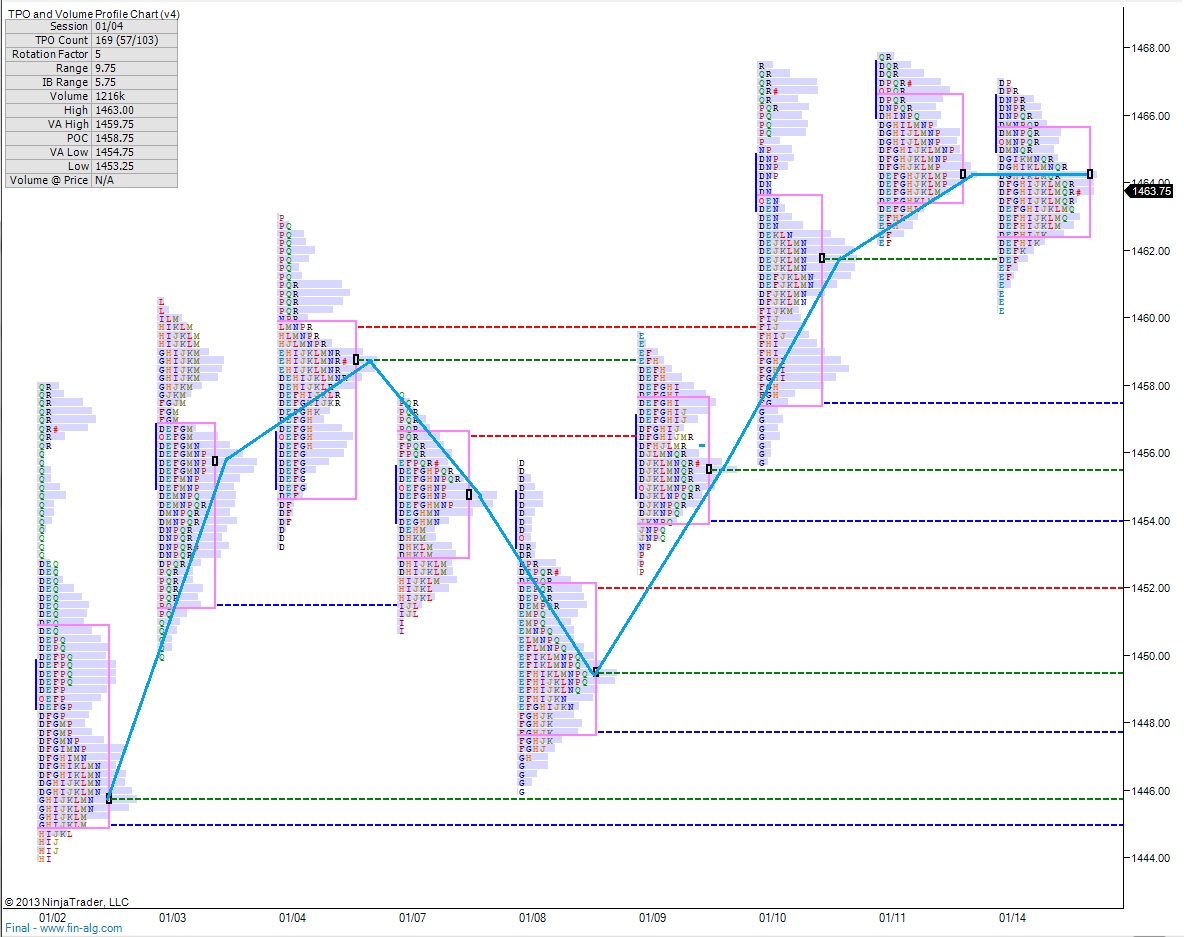 If you enjoy the content at iBankCoin, please follow us on Twitter