What the fuck is going on here? Not that it matters, seriously. I suppose there's some news floating around there — maybe some Korean FUD or something really cool and blockchainish.
Look at her go — up 14% now.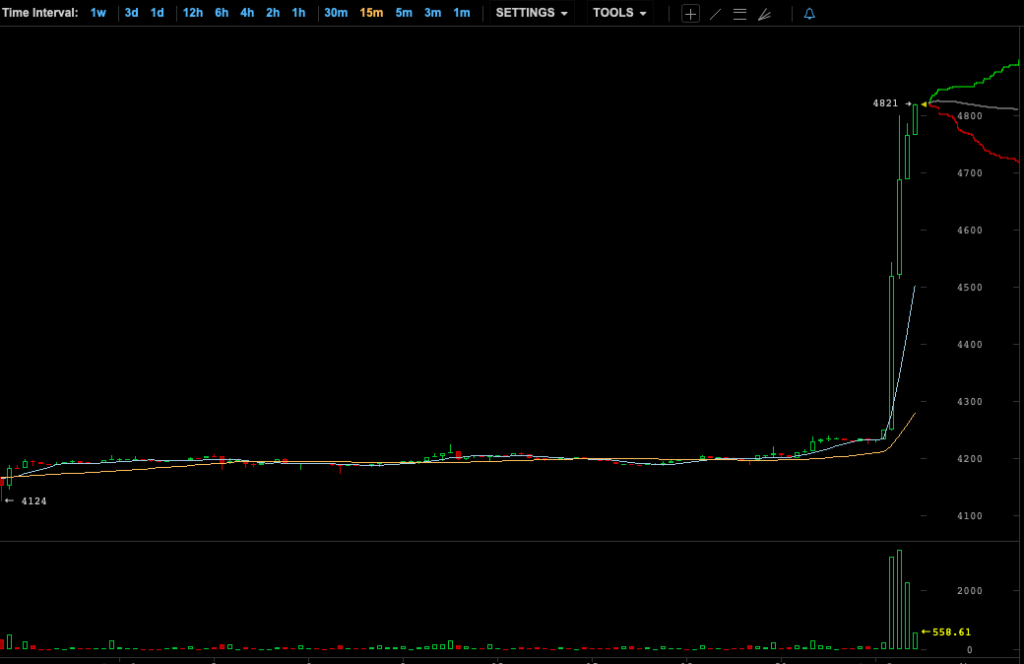 Stock traders should be mindful of the shares of OSTK, MARA, RIOT, GROW and many others which will be talked about in Exodus.
GOOD DAY TO YOU.
Comments »