Last week was the epitome of bullshit sectors melting up. Historically, I've prone to chasing the tankers — probably due to my long term desire to be a one-eyed pirate. I wouldn't want to lose my eye, per se — but keep a patch over one in order to appear more menacing than I already am. But that's besides the point.
Earlier in the week I was catacomb'd in a most horrendous losing streak. I couldn't punch my way out of a wet paper bag. By the end of the week, however, my cock grew long and my profits bountiful. I nailed the ram to the fucking wall, winning double digit returns in both FRAN and PRTY. That is not a typo and is typical of what the market was, this past week. With Exodus, I am able to scour the market in real time for breakouts. I will show you now what the highest rated stocks are and what sectors led the path higher. Total and complete refuse.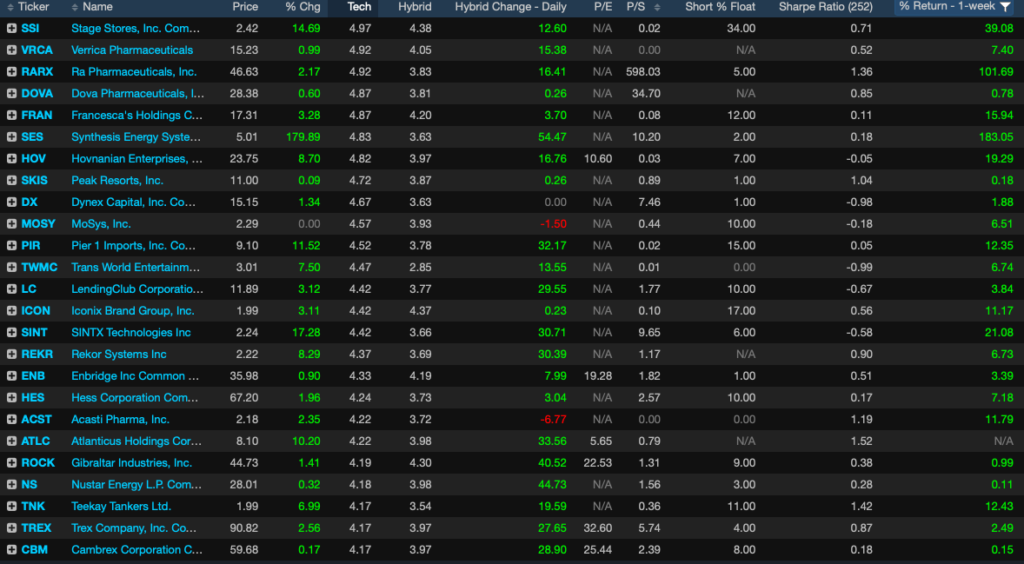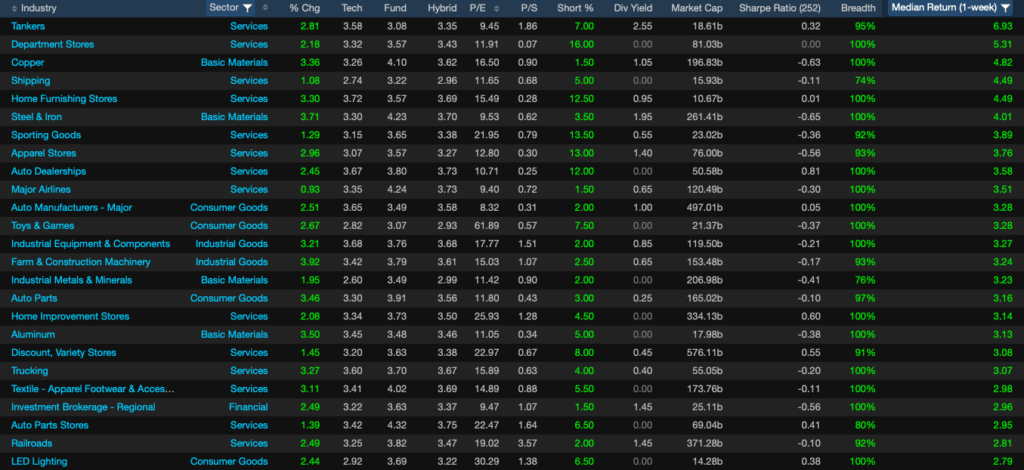 Unlike other 'gurus' who disingenuously promise to teach you how to trade — I offer nothing of the sort. As a point in fact, that works against my interests and can only offer you fish. Big long delicious fish, right into your mouths — both delicious and lemony. You may want to know how to cook the fish or even catch the fish yourselves, but you will not find any recipes here and the only fisherman is Le Fly, who is also a pirate with one eye (maybe?) and a patch with a skull on it.
My software can provide anyone with insight to trade the market well. If you're relying upon TD Ameritrade or SCHWAAABBB or God forbid StockShits for insight, you've already lost. On that matter, I am diligently working on Exodus 2.0 — but there is much to be done in order to do it right. It will be a magnificent denizen for all people, stripes and colors. We will be fitted with transgender bathrooms and special places for A-sexual furries to watch anime. Rapists will NOT be allowed inside the software, however. I am a most traditional liberal, standing up for zero rights and in favor of harsh monarchial rule.
Off to the beach now.
Comments »