Peter Navarro is out talking greasy about China restricting exportation of N-95 face masks and said the US is working diligently to firm up the domestic supply chain. This can only mean one thing — more business for APT and LAKE.
I am long APT.
I executed two day trades today, COCP for +44% and SPCE for +8%.
Here is the balance of my closed trades.
NNVC +63%
SOXS +21%
FAZ +7.8%
JNUG +5.2%
ZM +3.8%
STMP +85%
See pal, that's who I am. Fuck you go home and play with your kids.
Although tempted to buy the dip, I restrained myself due to the chance of a stark morning dip following the destruction of European markets. I am 40% cash now, long a sundry of highly spec virus related plays and other things. It was a fine day, perhaps the best of the year for folks inside Exodus — because we made so much money on a day where everyone else lost.
This small bounce following the -1,000 print feels like a trap, but it could be legit. I do see staggering losses in the commodity space. Look at steel demand in China, comically offline.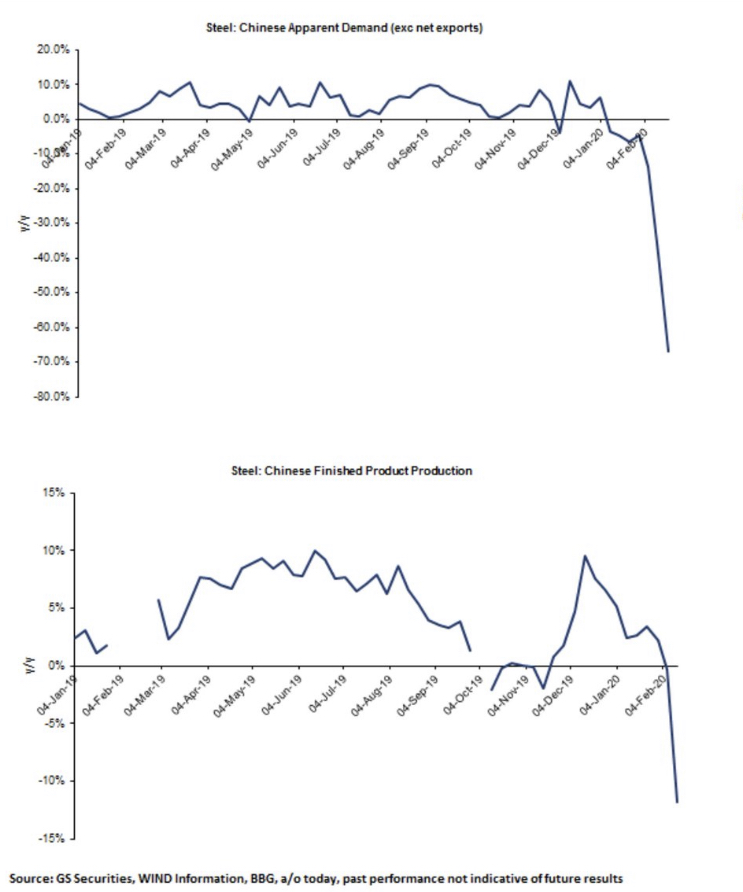 Perhaps it's best to wait for some dust to settle before legging into semis, no?
On the other hand, speculation is running rampant in the virus/face mask sector now. Quit being such misers and invest in your future lads. Join Exodus today and get a free Orbital Space Cannon (OSC).
Comments »