Correct me if I'm wrong, but if there was ever an institution that should base its pay hikes off inflation, shouldn't it be the Fed? Their jobs are to do nothing, basically. Yet, the tax payers are paying these Fed President's a King's ransom, to traverse the country, giving speeches at elaborate events.
The Fed's salaries rose by 4% last year, following a gangbuster +6.6% in 2014. Albeit, that's coming off a pay freeze from 2011 thru 2013. But still, these fuckers are greatly outpacing the national pay increase (2.6%) and inflation, which is saddled at around 2%.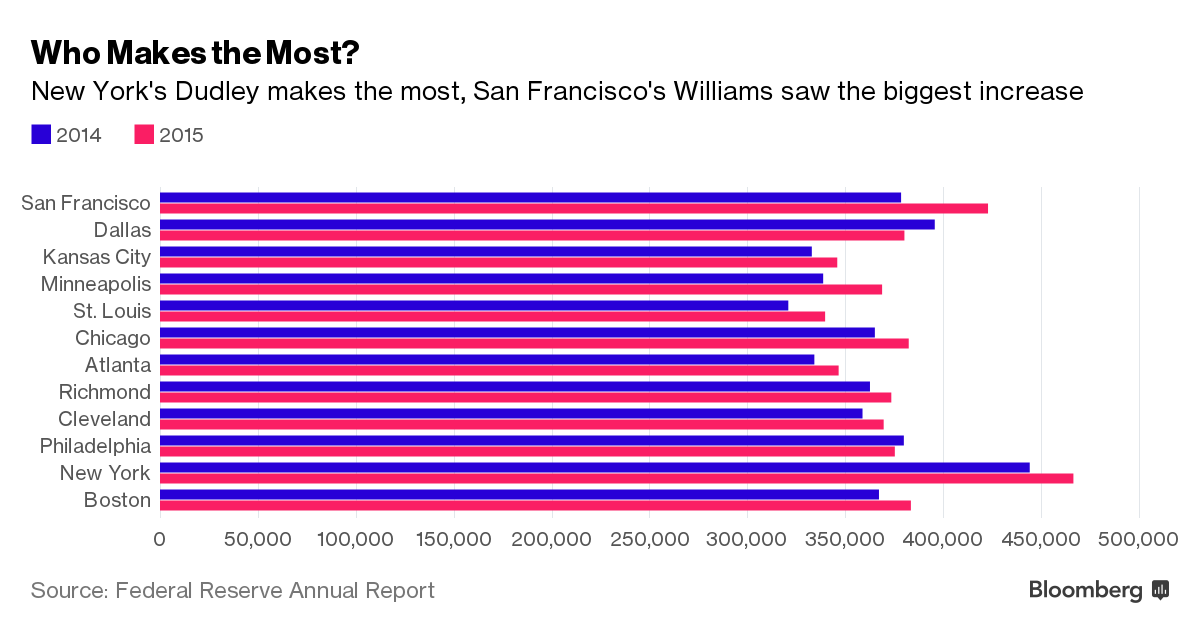 Bill Dudley makes the most out of the lot, at $466,500 per annum, followed by John Williams at $422,900, who also enjoyed a 12% wage hike in 2015. Perhaps his pay is tethered to San Francisco real estate?
Fed's Bullard is the piker of the group at just $339,700.
God bless Bullard's family for enduring his meagerly living.
Comments »