The headlines range anywhere from fresh capital concerns to Merkel saying 'nein' to state aid. The essence of the matter is leverage and DB is the most leveraged bank on the planet. This isn't mere conjecture on my behalf, but the facts stated by the FDIC.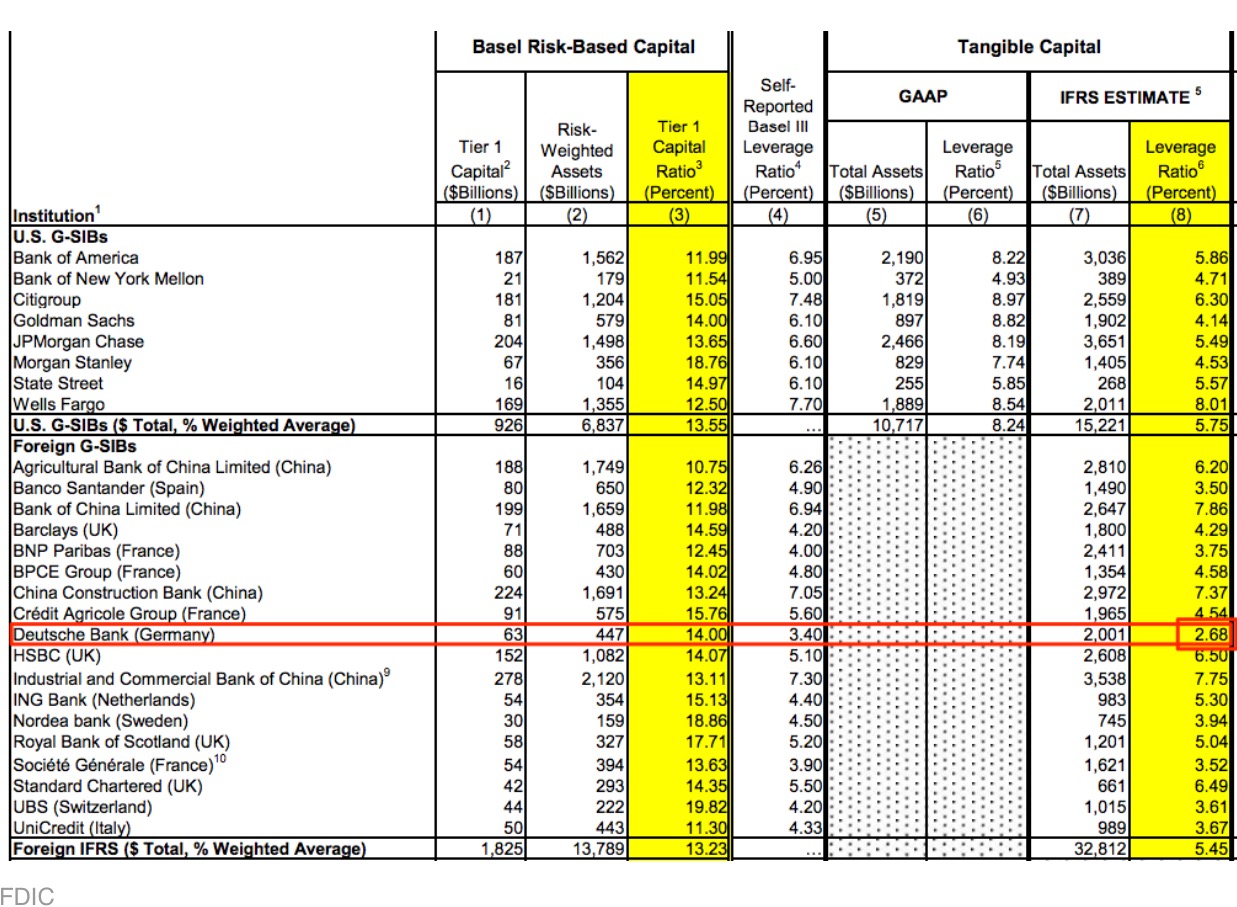 Then there's the $14b US bill to settle rigging our mortgage market that has everyone panicking, running for the exits.
At the present, DB only has $6.2b set aside, indelibly fucked.
Germany's biggest bank would be "significantly under-capitalized" even assuming enough provisions to cover an eventual settlement with the U.S. Justice Department, Andrew Lim, an analyst at Societe Generale SA, said in a note earlier this month. A settlement range of $3 billion to $3.5 billion would leave the German lender room to settle other legal issues, while any additional $1 billion in litigation charges would erode 24 basis points in capital, JPMorgan Chase & Co. analysts wrote.
This is all having an onerous affect on the shares, now off by almost 6%. The entirety of Europe is prisoner to this fiasco, which is record lows for Europe's largest bank whilst equity markets gently drift towards record highs. Talk about a disconnect with reality.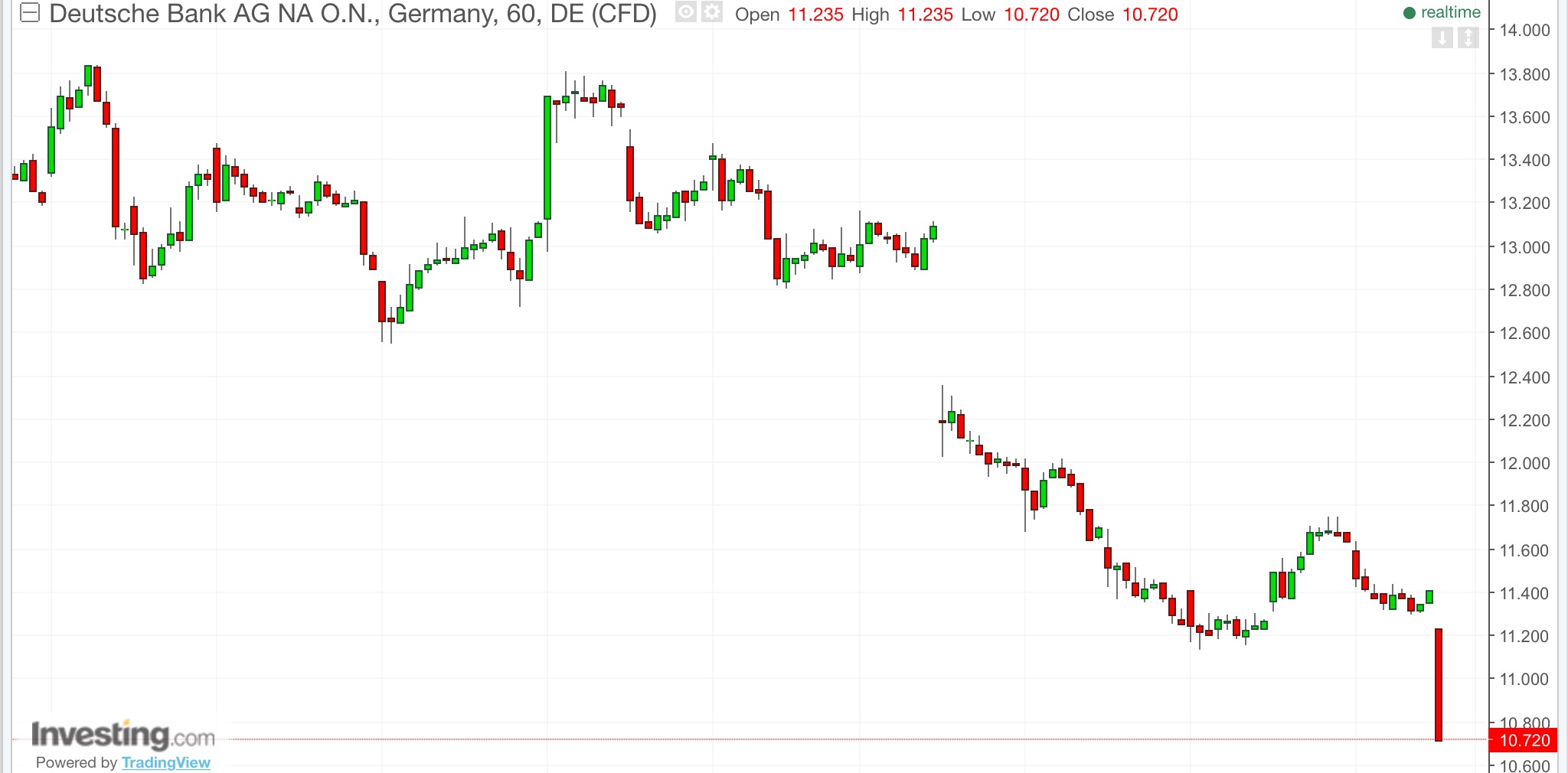 Comments »