The good news is Exodus nailed yet another oversold signal, now registering an 84% win-rate over the past 36 months (seriously, I don't know why I bother with you people). The bad news is I am losing money, nevertheless, because of stock specific circumstances.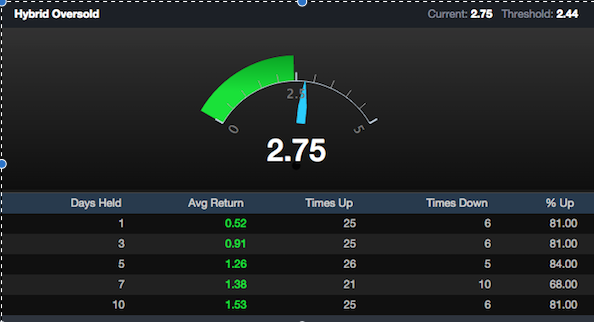 When investing in stocks, you cannot escape horrific draw-downs due to news events. It's part of the territory. It is the reason why I am +27% for the year and also why I am down by 1.7% today.
I do not want to bore you with my problems or complain about issues that plague me today that will most likely vanish tomorrow. The most important thing that you can do for yourselves today is to take advantage of the free trials for Exodus this week. Whether you're a believer in Le Fly or not, I promise you will love the tools and gadgets I built.
They're for closers only.
Email me for access Flybroker@gmail.com