Very weak session overnight which didn't start to stabilize until early this morning USA time.  So far the low of the globex session was put in at the value area low from Wednesday, and this will be our key reference level today.  How we treat a very possible retest of this price will be telling as we head into the weekend and June.
I have one level marked below this zone as an effective last line of defense for the bulls.
Above we have important reference points for upside power.  The first thing the bulls need to accomplish is pushing us back out of this large value area.  This will be no easy task but is certainly possible, especially if the gap trade gets momentum.
I'll reserve any bias, and let the price action tell the story.  As of right now, we're weak, but stabilizing.  If we head south of 1644 again a retest of the lows seems likely.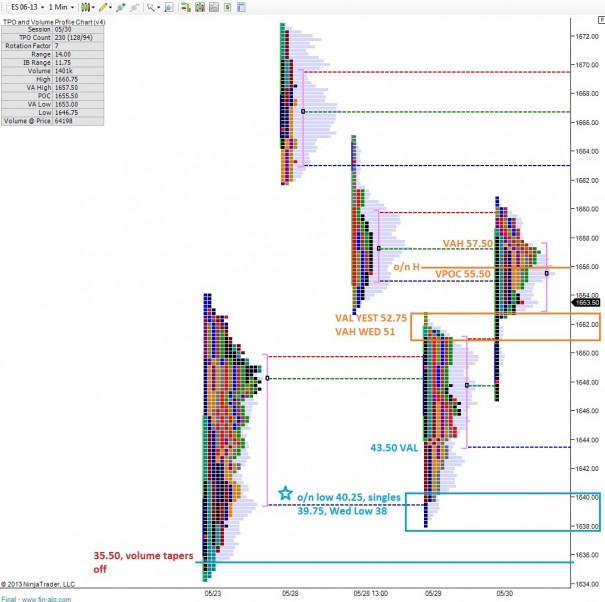 Comments »