Smooth trend higher has given way to choppy, indecisive action.  The resulting daily candles for the S&P are long bodied.  By looking at the profile, we peer inside the candle and see the footprint left behind by the buyers and sellers.
The globex session spent Sunday and early today slowing gliding lower until recently when a six handle spike effectively erased all of the losses from the prior action.  As we approach the 8 o'clock hour, price is bumping up against the 1516.50 level which is also the VPOC from Friday.
The first observation that jumps off the charts is the P-shaped profile that formed on Friday.  The structure of the auction suggests early action caused shorts to cover their positions which fueled the rally higher.  However, once they were done being squeezed, no new business entered the market and initiated new longs.  Often times we can interpret this type of action as a temporary phenomenon, which once completed results in price continuing lower.  However, given the context of Friday, going into the weekend, and the uncertainty surrounding the sequester it makes sense that buyers were not aggressive in initiating new longs into the weekend.
I'm respecting the notion that we may trade lower, and with that in mind, I've tightened up my bias line below.  Should we see price trade below these levels, especially toward the end of the session, I will look to reduce exposure to equities across the board.
I've also traced out the progression of value over the last several sessions.  It highlights the progress sellers have made and how we recently stalled out. Value placement today can either negate the recent progress of the sellers or confirm it.  I don't see room for much else but I suppose we could see a tight value placement again today.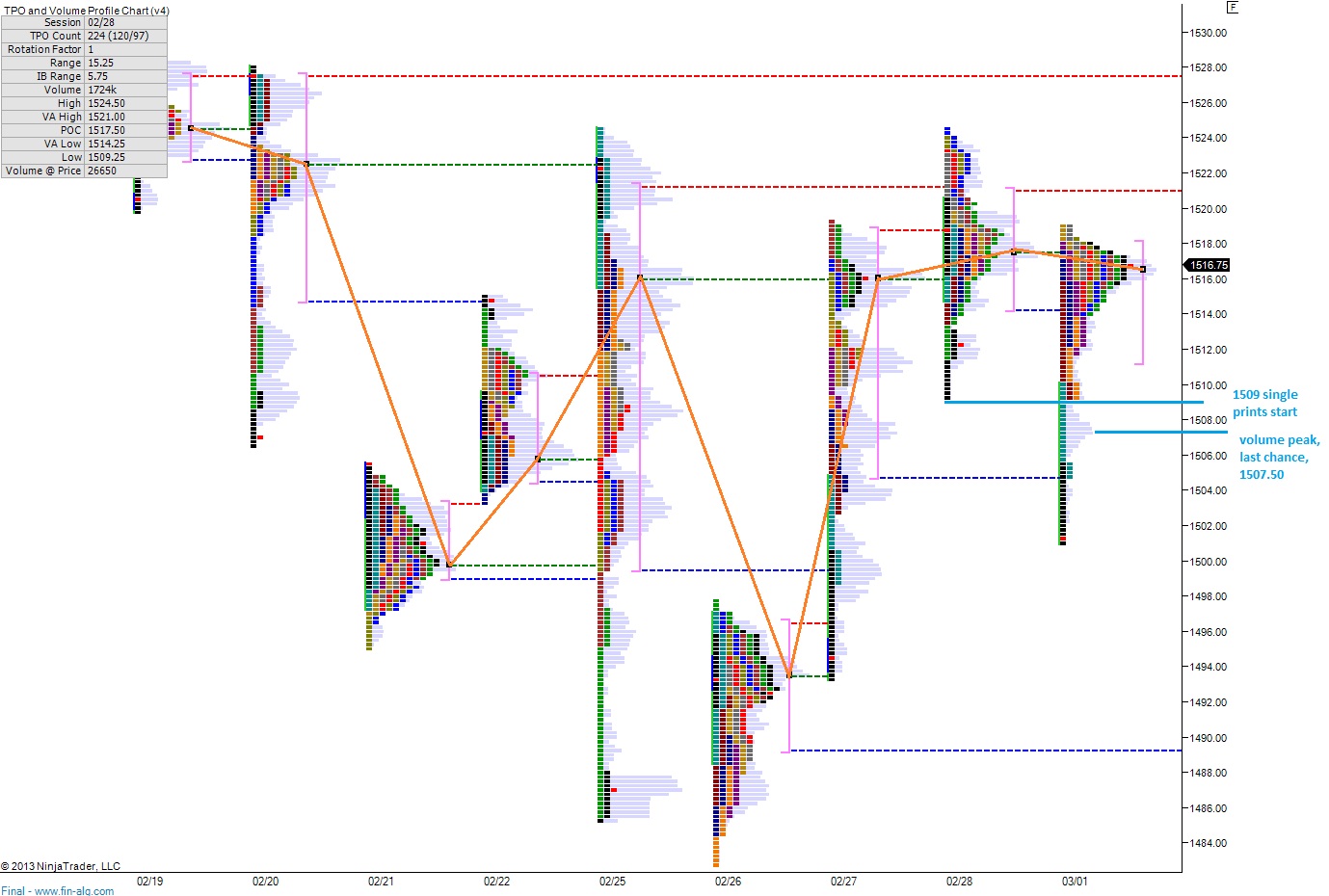 Comments »