This one takes the chrome off a bumper (abrasive):
Friday price action was almost entirely contained within the range from Thursday.  The buyers managed to pierce the prior day highs with an unorthodox short squeeze into the close.  The very fact buyers were able to pull off such an aggressive feat suggests the sellers were fatigued going into the close last week after watching a stretched and gapped tape continue to defy gravity.  As impressive as the move was, the auction on Friday did manage to set value lower, moving value almost four handles lower to 1473.50.
I've highlighted my bias zone intraday in a lovely shade of blue.  This level is the confluence of the Thursday VPOC and Friday value area high.  It was also the scene of a swift V-shaped reaction this morning during the globex session.  It's signaled its importance several times.  How the market treats this price level this week will be telling of the overall tenor of market participants.
Sellers will look to push us back below the Friday value area low which could lead to a swift back-and-fill of the gap left behind by Thursday's gap higher.  The primary target for sellers is the VPOC from Wednesday with its high placement within the value area.  I expect to see buyers reacting at those levels.  Bulls have been eager this year to sweep up perceived bargains this year.  I remain constructive on my longs down to this level.  Below I will reconsider my intermediate-term stance.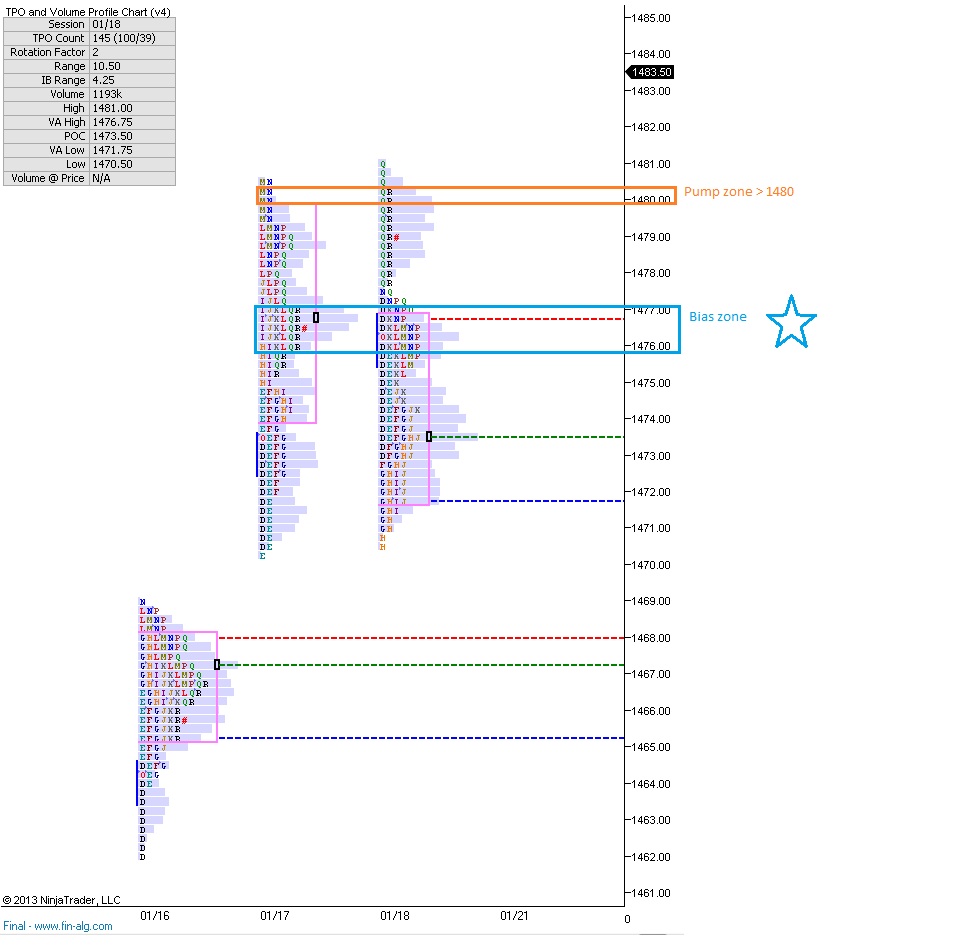 Comments »