NASDAQ futures are priced to gap up into Wednesday after an overnight session featuring elevated range on normal volume.  Price continued working higher during Globex after a trend up took hold all day yesterday.  The market continued higher, up to the 04/26 range before coming into balance.
The economic calendar is spattered with medium impact events today.  At 9:45 we hear Market Service PMI, at 10:30am crude oil inventories, at 11:30am there is a 2-year Floating Rate note auction, and at 1pm they're auctioning off 5-year notes.
Yesterday we printed a trend up, conviction day.  The session started with a gap up to the top of Monday's range that was quickly followed by an opening drive.  Buyers were initiative well-beyond the first hour of trade, pushing range extension up just after 10:30am and continuing to slow grind higher for the remainder of the session.  We did start to see value for near the end of the day, giving the profile a slight P-shape.
Heading into today my primary expectation is for sellers to work into the overnight inventory and close the gap down to 4445.75.  From here the continue lower to take out overnight low 4443.  Look for responsive buyers at the low volume node print at 4440 before two way trade ensues.
Hypo 2 sellers cannot fill overnight gap.  Instead responsive buyers (responsive relative to the open, initiative relative to yesterday's close) step in and work price higher.  They take out overnight high 4472.75 and continue working higher to target 4492.50 before two way trade ensues.  Stretch target is 4500.
Hypo 3 strong sellers take price down, close overnight gap 4445.75 and take out overnight low 4443 early.  Then they sustain trade below 4443 setting up a move to 4418 before two way trade ensues.
Levels: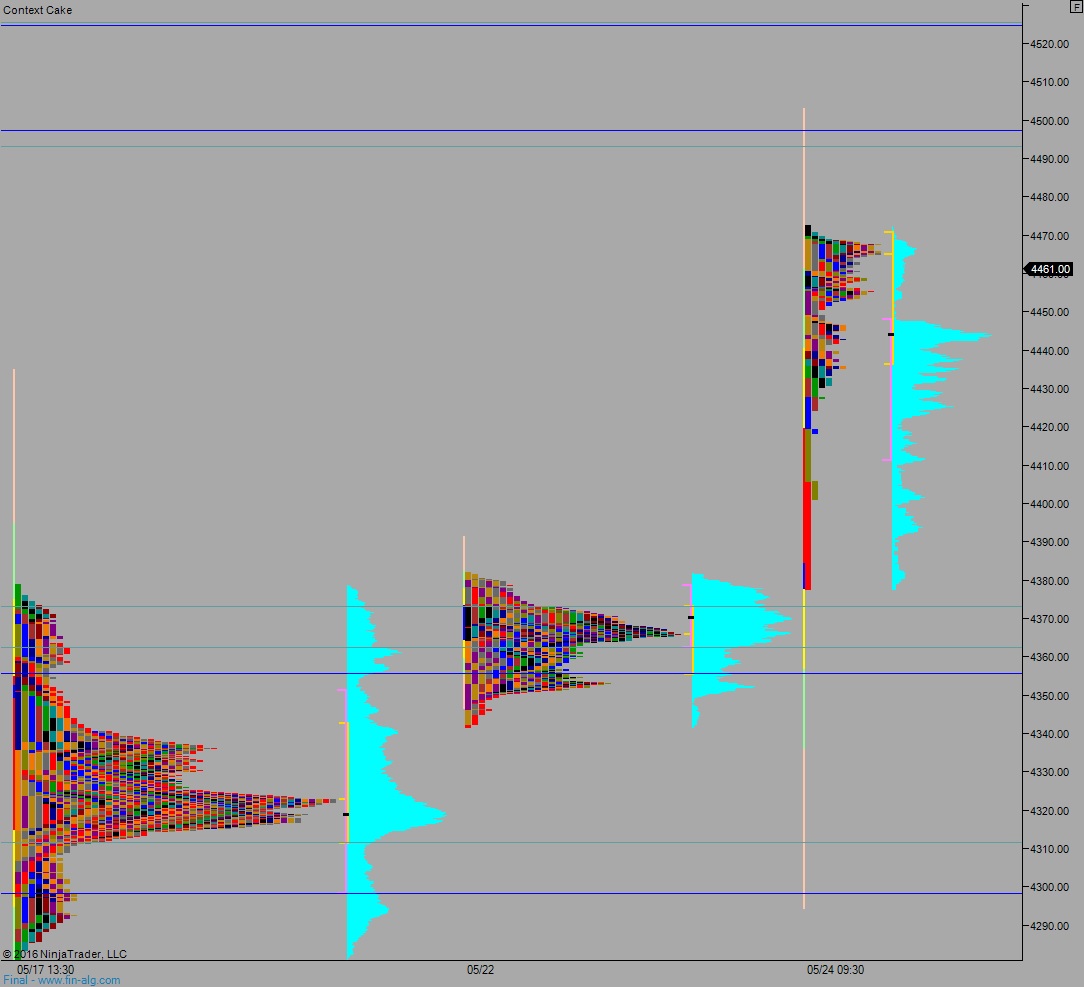 Volume profiles, gaps, and measured moves: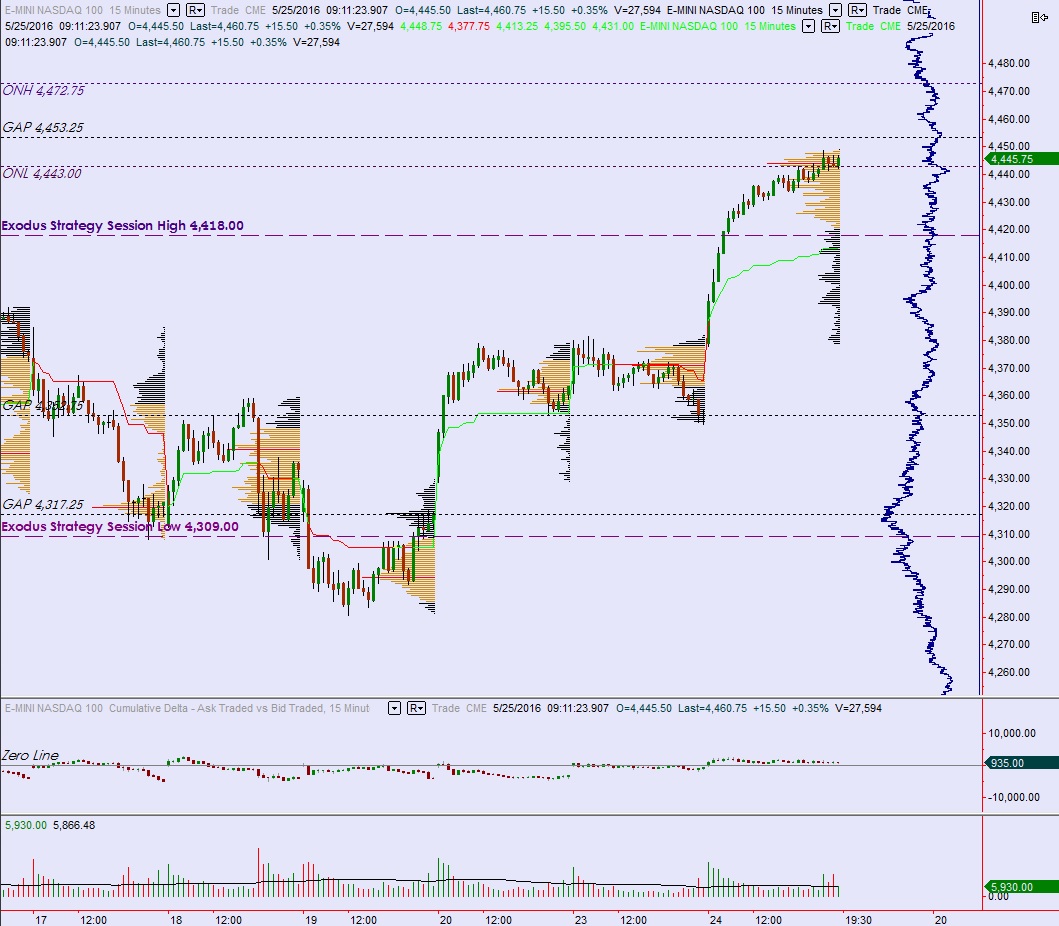 Comments »