Much like a no-hitter, you do not talk about a no-hitter, mid no-hitter.  That is grounds for a jinx.
However, now that June is complete, let me be the first to report the bludgeoning put on the marketplace by the Strategy Session.  Let's recap the Executive Summaries, shall we?
HEADING INTO JUNE:
Look for price to continue working higher across all major indices.  Keep an eye on the lagging Dow Jones, and whether it plays catch up or attempts to lead us lower.  Look for Friday morning's Non-farm Payroll data to provide market direction into the weekend and into the month of June.

Note: U.S. markets are closed Monday in observation of Memorial Day.  For a full schedule on all trading products, click here.

* Rose Colored Sunglasses triggered, but extreme reading suggests calm upward drift. See Section IV
Calm upward drift, you say?  That about explained week one of June: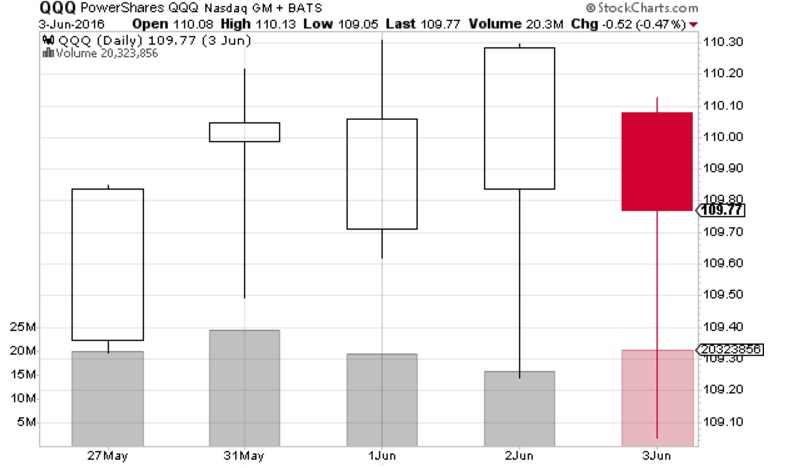 Sure RAUL, everyone knows the first week of a month tends to drift/be bullish.  What's your next trick?
We came into Week Two ready for battle:
Look for bulls to attempt higher prices early in the week.  Janet Yellen speaks Monday and may try to talk up the likelihood of a summer interest rate hike.

Expect price to roll and head lower as early as Monday afternoon.

* Rose Colored Sunglasses Bearish Signal triggered, See Section IV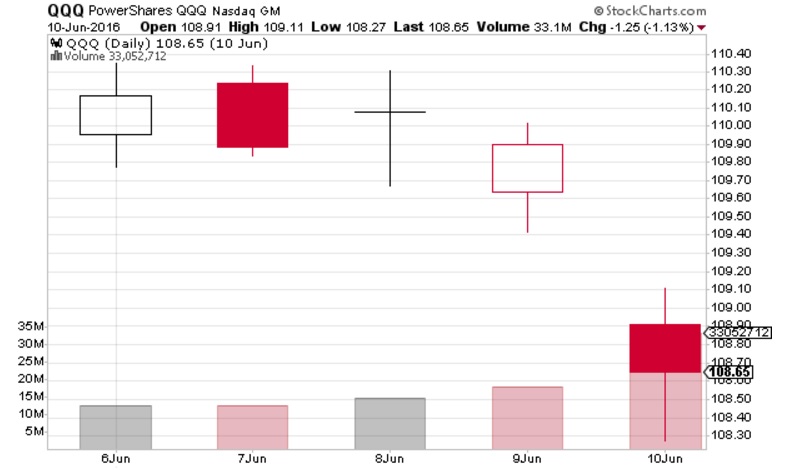 Cool BRO, your research was RIGHT great job, but did you even trade it? LOLZ
I post all model-based trades inside Exodus, note the dates:

I don't always flip from long-to-short, but when I do it's powered by my cultivated edge.
Week 3:
Look for markets to explore lower prices early this week.  While the volatility may uptick slightly, expect downside to be limited to the range printed on 05/24 [trend day up].

Look for the reaction post Wednesday afternoon's FOMC rate decision to drive market direction into end-of-week.

* Rose Colored Sunglasses Bearish Signal triggered, See Section IV
No comment.  The SQQQ was in place, riding the liquidation drop lower: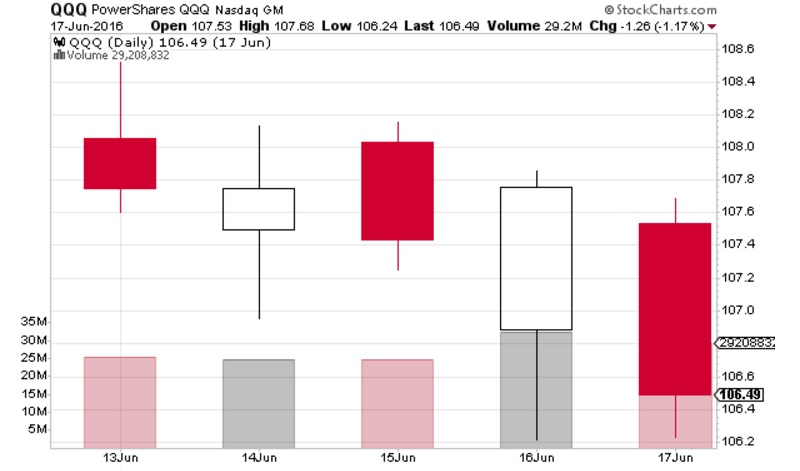 Week 4:
Things became a bit confusing, because Bunker Buster looks for a fast move lower that you can buy:
The week has little by the way of economic events.  There are several T-Bill and Treasury Note auction this week however.  Keep an eye on the demand for the U.S. paper as it will continue to tell us about investor's faith in central banks.

Look for a fast move lower early in the week, perhaps even a major gap down Monday morning.  Overall a fast downside move leads to a tradable low as investors react and buy lower prices.

* Bunker Buster long signal triggered, See Section IV
We started the week with a huge gap up after bookmakers in England swayed perception over Brexit.  Price action deviated from the Executive Summary.  My interest in BREXIT increased at this point, because it was jeopardizing my no-hitter.  Thanks to the ardent reporting of iBankCoin, I had a strong feeling the people of the United Kingdom would make the right choice and vote themselves out of the failing European Union.  I stuck with my shorts all week.  The result: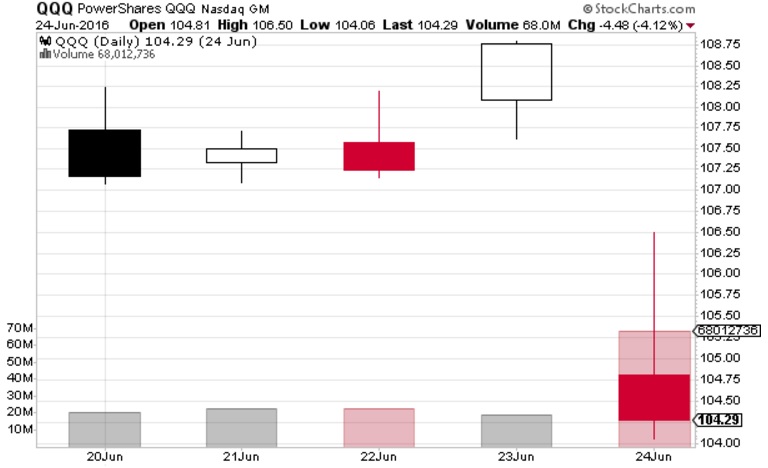 PAYDIRT.  These events transpired while I was living in a van, at an electronic music festival.  My phone exploded with calls, pandemonium ensued and I was short the market.  I offered tobacco to the sacred Giving Tree and held my shorts through the weekend.
Then, knowing I had a no-hitter on the line, I abandoned the music festival before all the headliners, including Griz, who is changing music for the better.
It was down to the last two innings, WEEK 5, BEHOLD:
Expect some weakness to carry through into Monday morning, perhaps a fast move lower off the open.

Then, look for a strong bid to enter the market and provide us a tradable low through month-end and Independence Day weekend.
At this point I closed my shorts for over a 20% gain and flipped long, last Monday, full of SHOMP and vigor:

This week played out to perfection, and I remain long TQQQ, for the win, for the glory, GOD BLESS AMERICA: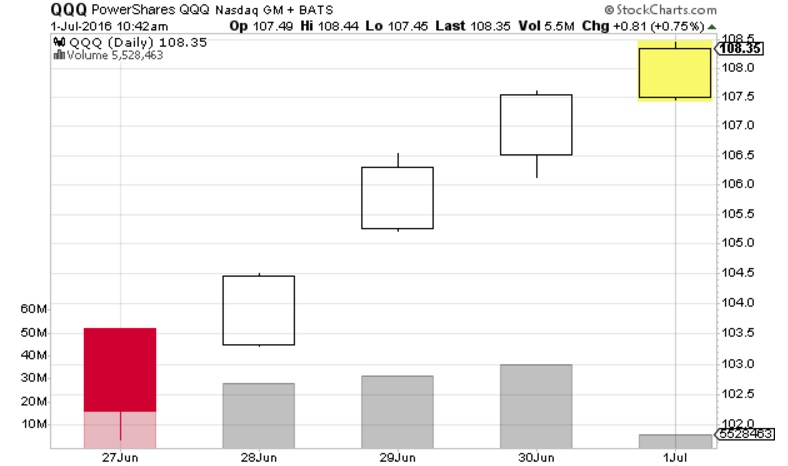 Consider this my victory lap but also a sincere thank you.  Thank you so much to everyone who reads along, interacts, and provides feedback on my work.  I'd like to give a special thanks to the benevolent Le Fly (as he is known in France) for building an incredible analytics platform and also a proper media outlet.  I appreciate all the iBC crew and readers and members.  It is truly humbling to have a small voice among you.
I hope you enjoy Independence Day.  We live in the best country in the world, and I hope you find time to relax and refresh yourselves.
Everything I do inside Exodus, plus all the tweeting, snapping, and blogging is geared so you can understand the traits that will elevate your game and give YOU an edge in the marketplace.  Perhaps you can also avoid some of the pitfalls I've encountered, and continue to encounter along the way.  Let's continue to learn our vocation with childlike curiosity and burning passion.
Comments »