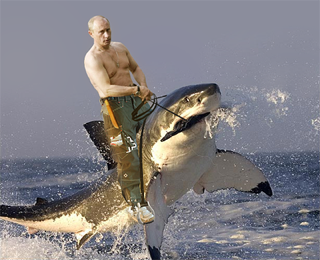 My apologies for being a bit light on the pen today and yesterday, I have simply not had the time to properly address you, kind people of the interwebs.
You may be familiar with the Sold Too Soon club and its proud members, but I've become a certified member of the Bought Too Soon club.
Dips, I've been buying them too soon.  The problem with buying too soon, good people, is YOU HAVE TO TAKE HEAT, lots and lots of heat.
Then, you pay quite a bit of money to see your trade through.  Such is the case with my new stud picks SKF, RBCN, and EXK.
These are all trades to me, nothing more. I literally have a few cents more patience in all three.  You know what that means right?  I risk getting a larger loss via an overnight gap.  It's hard for me to overly concern myself with such things though.  It seems silly to live a life of worry at such a tender age.  I still like these trades.
LED is working this week and I want a fund of LED firms.  So far, I have it owning CREE, AIXG, and RVLT.  I want more of all of them and a side of LYTS and OESX.
Stocks were mixed today, but overall down.  The same goes with my swing portfolio.
But your boy RAUL did work today, regaining all of the Bossram losses from last week.  As you may have noticed, the /ES has been a snoozer.  Seeing in advance the need to recoup my losses and suspecting the /ES may offer insufficient opportunities to do so, I pegged out the i7s all weekend to build a high probability trading picture in the /6e aka the Euro dollar.  I used to trade this instrument three years ago and I remember why—it's a wiry SOB.  Chalk it up as beginners luck if you'd like, but I pulled another 0.0040 out of the /6e today, putting me back on track to increase my position size by the end of October.
This very much pleases me.  I'm not taking excessive risk either.  The gains have come faster because the /6e is on the move and setting up more often.
In summary, the /ES rolled over a bit today after taking out a trend line I drew on my chart.  That's some advanced analysis.  Value migrated higher, we printed a neutral day which tends to show up near inflection points and tomorrow is Friday the 13th.  Hide your wife.
Comments »