NASDAQ futures came into Wednesday flat after an overnight session featuring elevated range and volume.  Price worked lower and our current swing low, just above a gap left behind on April 26th, occurred during extended trading hours, this is contextually bearish.
Market profiles are ugly, which means day-trading opportunities are elevated, and also means the higher time frame is interacting with the markets.  Key /NQ_F Levels, and ugly profiles [out-of-balance] are pictured below: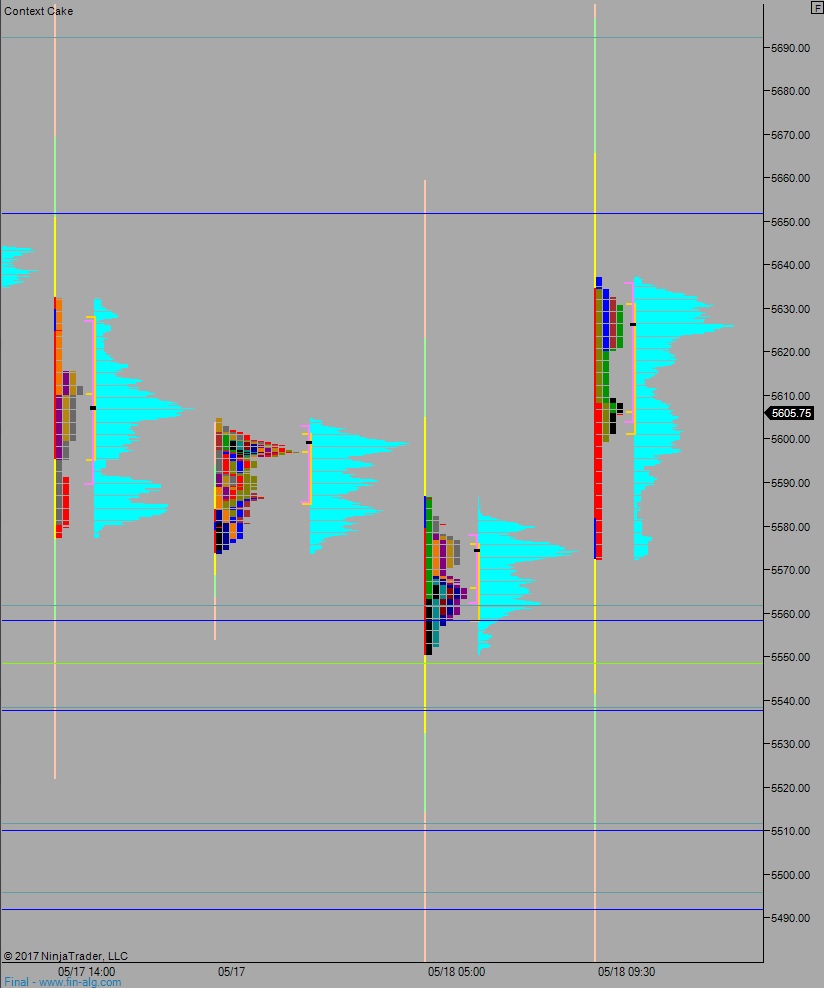 We had some economic statistics this morning.  What's interesting about an out-of-balance market is economic non-events like Initial/Continuing Jobless claims, which haven't moved the market for months, suddenly impact prices. Both Philly Fed and Initial/Continuing claims were better-than-expected and the market rallied shortly after.
We have a 'news driven' framework to trade around, given that the overall consensus among investors is that the selling seen all day Wednesday was attributed to the actions being taken by U.S. Intelligence Agencies and the White House.  Our primary expectation is for the market to 'return to the scene of the crime' or check back to where the initial reaction occurred.
The scene of the crime gap, volume profiles, and measured moves are pictured below:
Part of what goes into my daily planning is what I call Switchboard.  It is my 'all things considered' spreadsheet, which takes everything discussed above, and as objectively as possible codes it into a trading bias.
Considering everything discussed above, Switchboard is currently neutral. See below: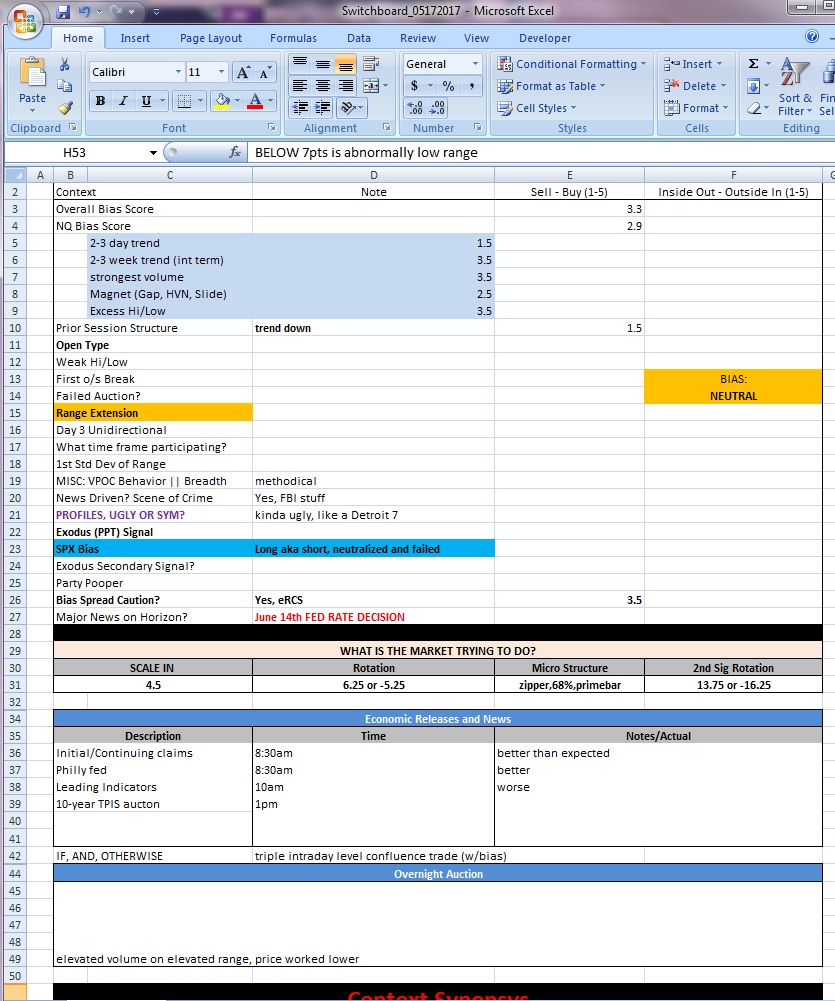 You may notice the June Fed Rate decision is already on our radar.  Per the CME Fed futures, there is currently a 64.6% chance of a 25 basis points rate hike on June 14th, see below: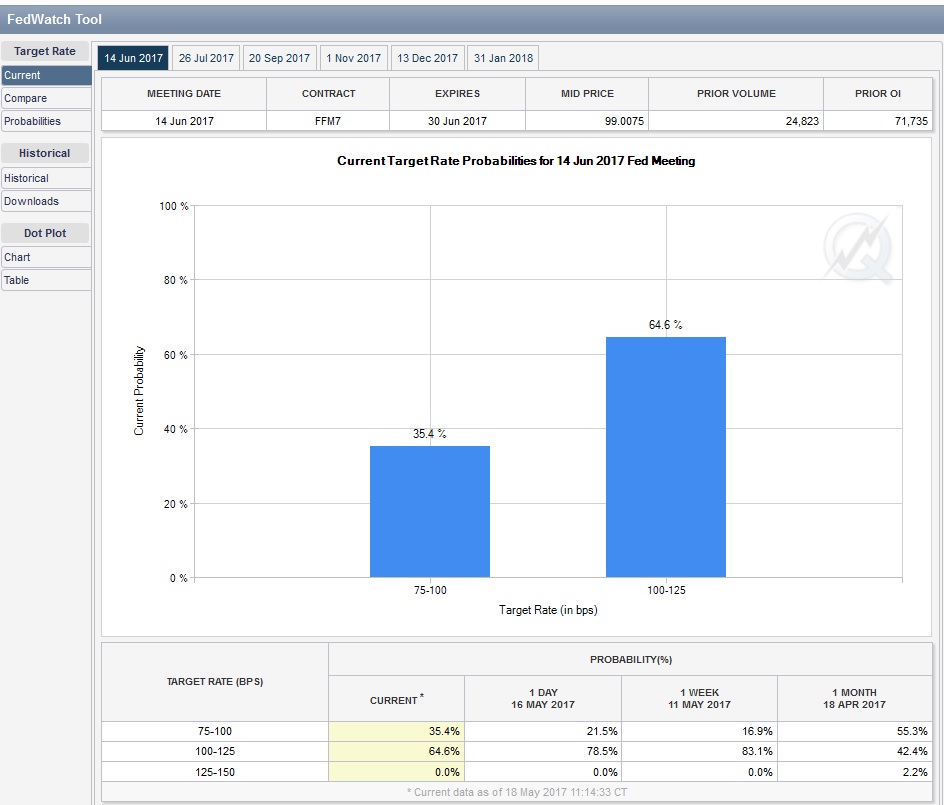 Heading into the afternoon and evening, my primary expectation is for this ugly profile to start taking shape, with value around 5605.  Looking to buy below and sell above, working the neutral bias until more information is made available.
Remember we're talking NASDAQ futures, June expiry.
Trade'em'well
If you enjoy the content at iBankCoin, please follow us on Twitter