Greetings and Hoppy Easter!
Despite today being a Christian holy day, and Christians so far being the winning religion in the world, and Christians saying to spend today eating buttered lambs and candied hams, it is with honor and humility that the good folks at iBankCoin laboratory took some time to work inside the Exodus furnace rooms and generate a Strategy Session report.  And by the looks of these stock markets, it appears it is good we updated the models.
There is some sketchiness going on right now, just in time for post tax-day option expiration.
It seems so obvious that it may be a double head fake, but the two main sub-indices we monitor every Sunday have very stereotypical topping patterns in place, see below: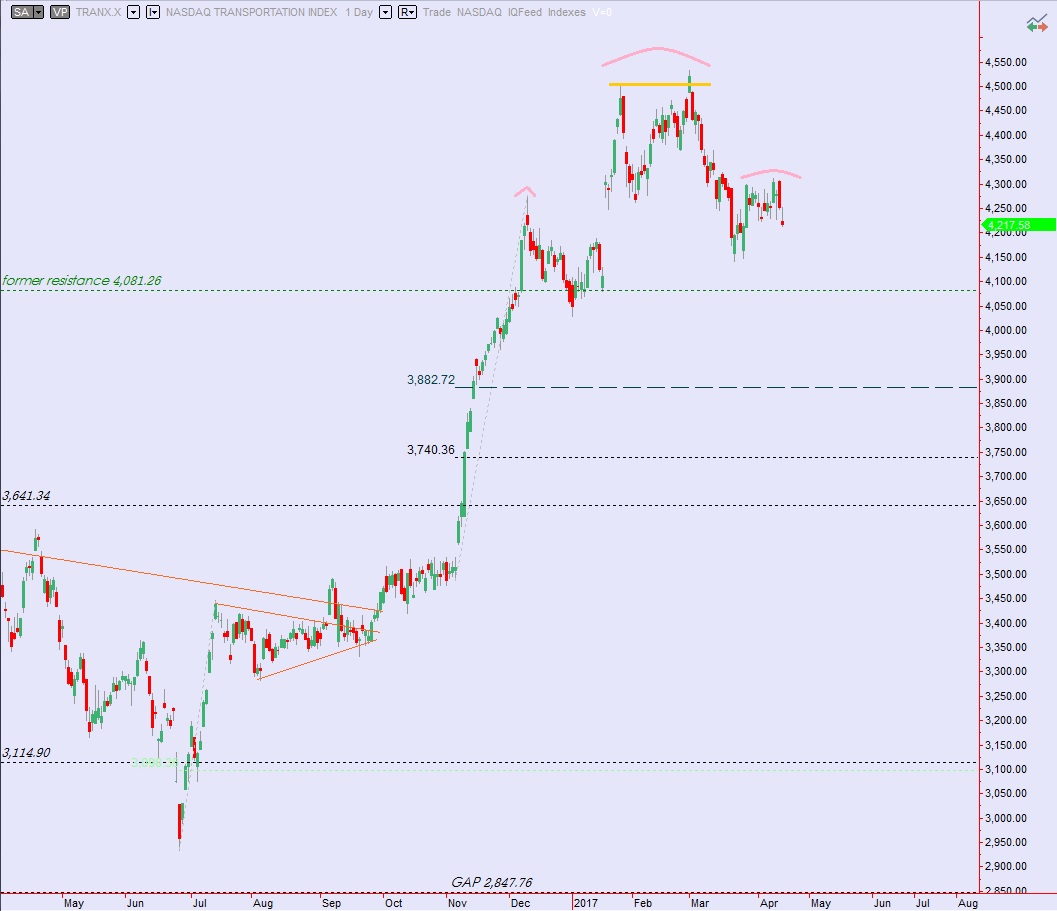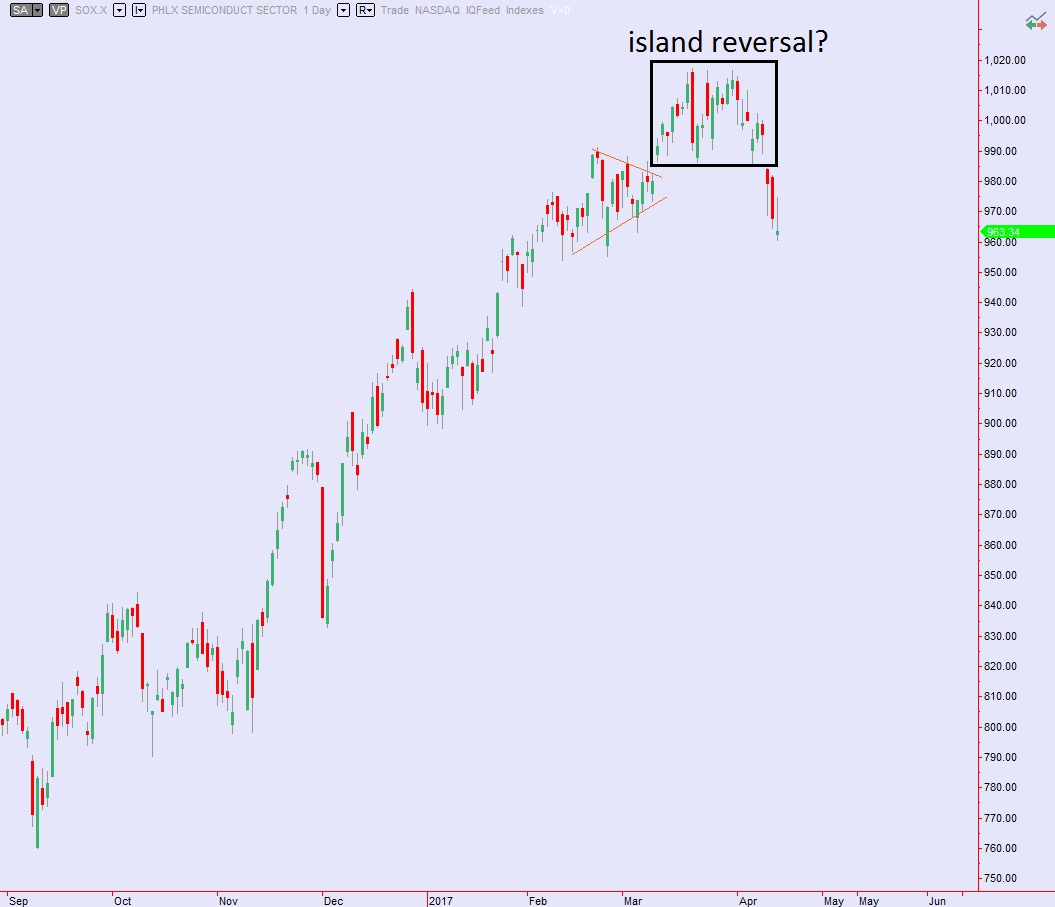 Pair that with the behavior of our broad indices as we wrapped up the holiday shortened week, and you have what looks like, visually, a sellers' market.
Then there's this 7-week long rotation into risk aversion sectors, which is difficult to show you, so instead view the 1-month performance of each sector, as demonstrated by the SPDR Select sector ETFs:

Then add in the fact that many investors, high on the hog after nearly a year of rallying, may have underestimated their tax liabilities, and you have a recipe for raising cash.
Another caveat, and the article escapes us, but about 8 days back an article was published saying market volatility may be gone forever.
LOLz
Wish it could be queued up, but after a cursory search of the interwebs and our cluttered desks, alas it must be taken as hearsay only.
There are some other small quirks, nothing major, but relevant nonetheless that are covered in the 127th Edition of Exodus Strategy Session—quirks which pertain to the algorithms inside the software.  Members, be sure to check it out!
As for the rest of you, rest up, for tomorrow the dark hand of volatility may resurrect itself from the cave.
If you enjoy the content at iBankCoin, please follow us on Twitter