I tried to buy back $FB after I dumped it this morning because of the gap-down open; but the retracement never came.  So, I did what anyone who wanted in do; buy at the market just to get in for the starter position.
Take a look at the 15m $FB chart below: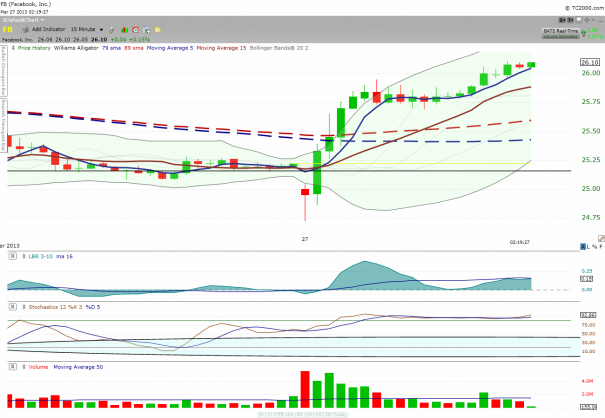 I had a buy order at $25.50 and it was completely ignored 'cause price just kept going up.   The rally is very strong and this could be a catalyst for the bounce back up to the $30.xx range.
Take a look at the massive bullish engulfment bar in the daily chart right now: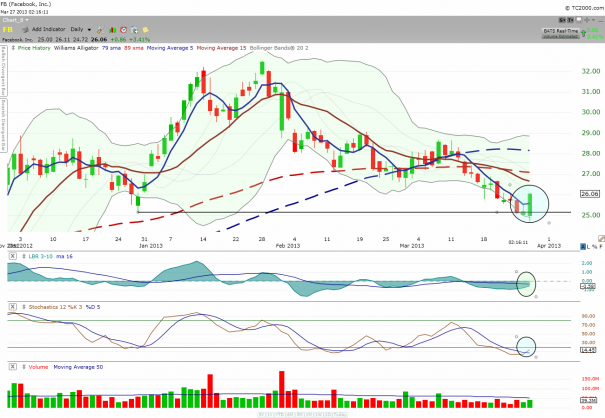 It cut through the 5 moving average and broke thru the high of the last four days.  I just added more $FB because price kept going up.
A special thanks to Sooz who alerted me of $FB last week which I added to my "to watch" list.
My 2 cents.
If you enjoy the content at iBankCoin, please follow us on Twitter