I have been trading these social media stocks, the fire, names like FB, TWTR, Z, YELP, TRLA, ANGI, and GRPN since I started blogging here back in the cussing days.  I would cuss and trade these stocks, like an internet villain of sorts, for my profit and your entertainment.
I was trying to get people excited about my little blog, over here.
I bought weekly calls in YELP and TWTR this afternoon, which prompted distinguished 12631 trader @ckelly44 to question what I was seeing, and also to explain a bit more about the trade.  First, what I was seeing is this: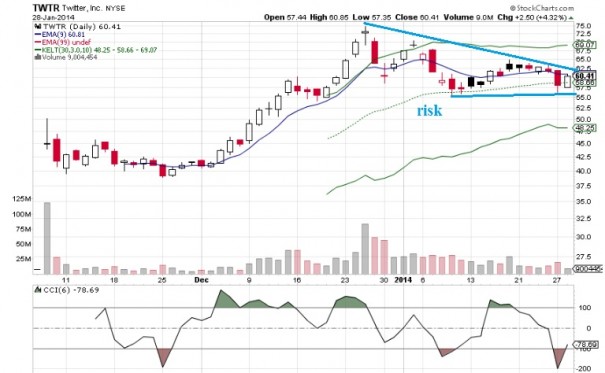 Second, we have Facebook earnings out tomorrow, and I have no idea what they are going to report.  However, many social media stocks are in alignment into the earnings.  Therefore, I expect a very binary response from the names once Facebook reports.  I had a hard time choosing between TWTR and YELP, therefore I picked both—like a good American.
Here's the YELP: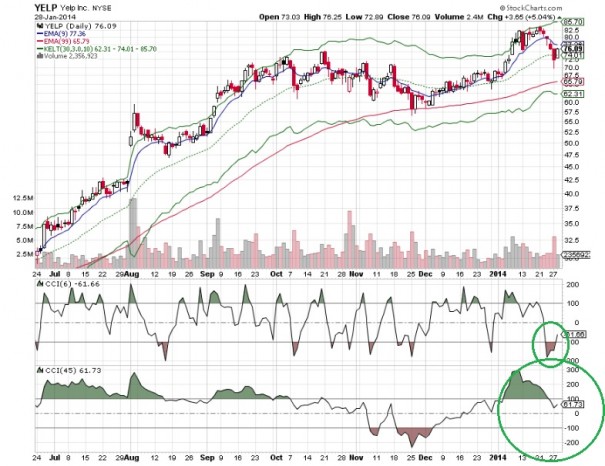 While we're looking at charts, here's FB: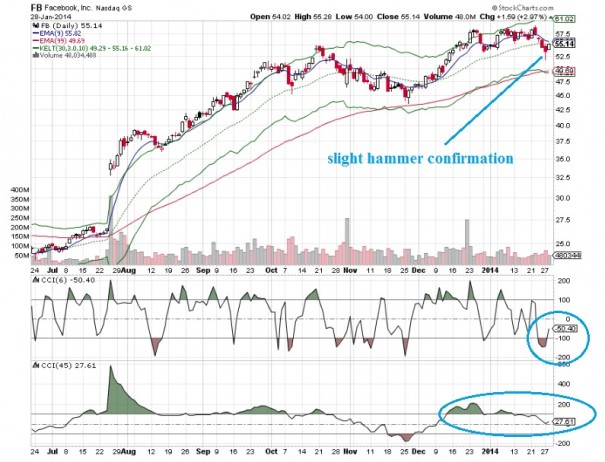 This same look can be seen in Zillow too.  ANGI is trading a bit radical, but nice too.  Here's the kicker, I have exposure to all of the above names like some kind of crack head.  Should the names bounce, I will have exposure to said names, all of them, until Friday.
Here's the exposure catalogue:
Z – Feb $95 calls and common stock
GRPN – Feb $12 calls
FB – Feb $57.50 calls
TRLA – Feb $40 calls
TWTR – weekly $65 calls and common
YELP – $80 weekly $80 calls
ANGI – Feb $17.50 calls
Via the above pot of positions, I have a ton of exposure to social media.  More exposure then I have ever had in my life, as a matter of fact.  The crazy part is, only one of those call positions needs to cooperate and I will profit.  Options, when bought with halfway decent timing and proper sizing, offer a much more modest risk profile then I previously understood.  Should they all lose after a big FB upset, my book will sink about 3.3% from here.  That is losing ALL of the premium. I know, bananas.
I have a short term expectation for movement higher, you see?
MOVING ON…I had some AAPL call exposure left that scalped me today, yet I am still up 1.6% on the day.  Leading the way was LEDS.  The stock went #BEASTMODE into the bell on heavy volume.  Someone wants some LED exposure.  I still hold 25% of my risk in the LED industry.  I have not sold anything yet.  Today it became clear they are making another attempt to take my shares from me.  They will fail, again.
I am most bullish on the LED industry.  Next is social media, and third is natural gas.  It is so freakishly cold here in Michigan, colder then I can remember.  Also, they are limiting the propane deliveries to the hilled billy folk, telling them to, "get with the times and hook up to a natural gas pipe."  I was going to get something exotic, like UGAZ, but I opted to follow The Fly into AREX.
I did not sell anything yet, therefore my cash is down below 10 percent.  I think we still trade lower from here, but it is also my expectation that individual stocks will be allowed to behave on their own merit.  This could be seen today in volatility, which was crushed.
Here's my plan, we stuck to it today, albeit slightly weaker than expected.  Let's see what tomorrow may bring: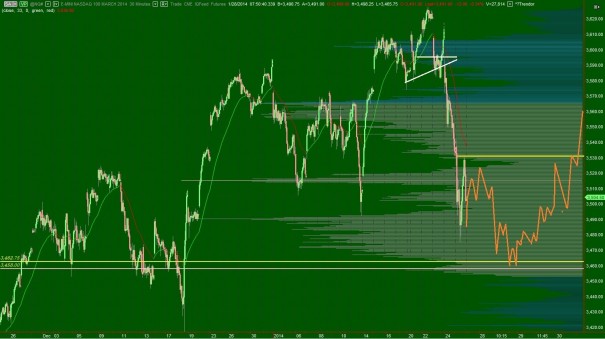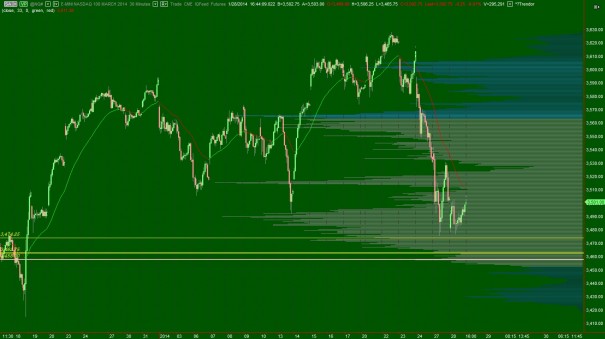 Comments »